You learn a lot from how players spend their days off.
While some hit the golf course, Thilo Kehrer was amongst a hatful of Hammers to spend their time away from a warm weather training camp at a water park.
Leading chants of 'Oohh Saïd Benrahma' and 'ZOOOUUUU', the group of Hammers showed exactly what makes this Club special: togetherness on and off the field, a sense of humour too, and a bond the German international knows will be vital come 7 June.
"I was there," laughed Kehrer, when quizzed on his appearance. "It just shows how the team works, the spirit we have, and what we have created during the season. We are aware of that and want to use it to our advantage."
We have players who step up and take responsibility and who lead the team!
Jokes aside, there was something quite wholesome about watching the Hammers tackle the water rapids, barely a week from the Club's biggest match in more than 40 years.
As the seven first-teamers marched on, unopposed, as they have in Europe this season, there was an important feel-good factor in the camp, one that has remained following their return from three days in Portugal.
Water park completed, let's hope for less choppy waters when West Ham entertain Fiorentina in two days' time.
"It was good to have some time together, in a place different from usual, which helps to mix things up," Kehrer stated. "It allowed us to relax a bit, have some time together and regroup to be fully focused now. "I think we bond well as a team, but we used the last days to grow that even more and to get even more team spirit.
"There is a good atmosphere around the training ground too. The team and the staff are all working together, and we are all very close. Because of that, it has been great and easy to settle in on and off the pitch. We have a lot of quality, a lot of potential here, and we want to make the best of it."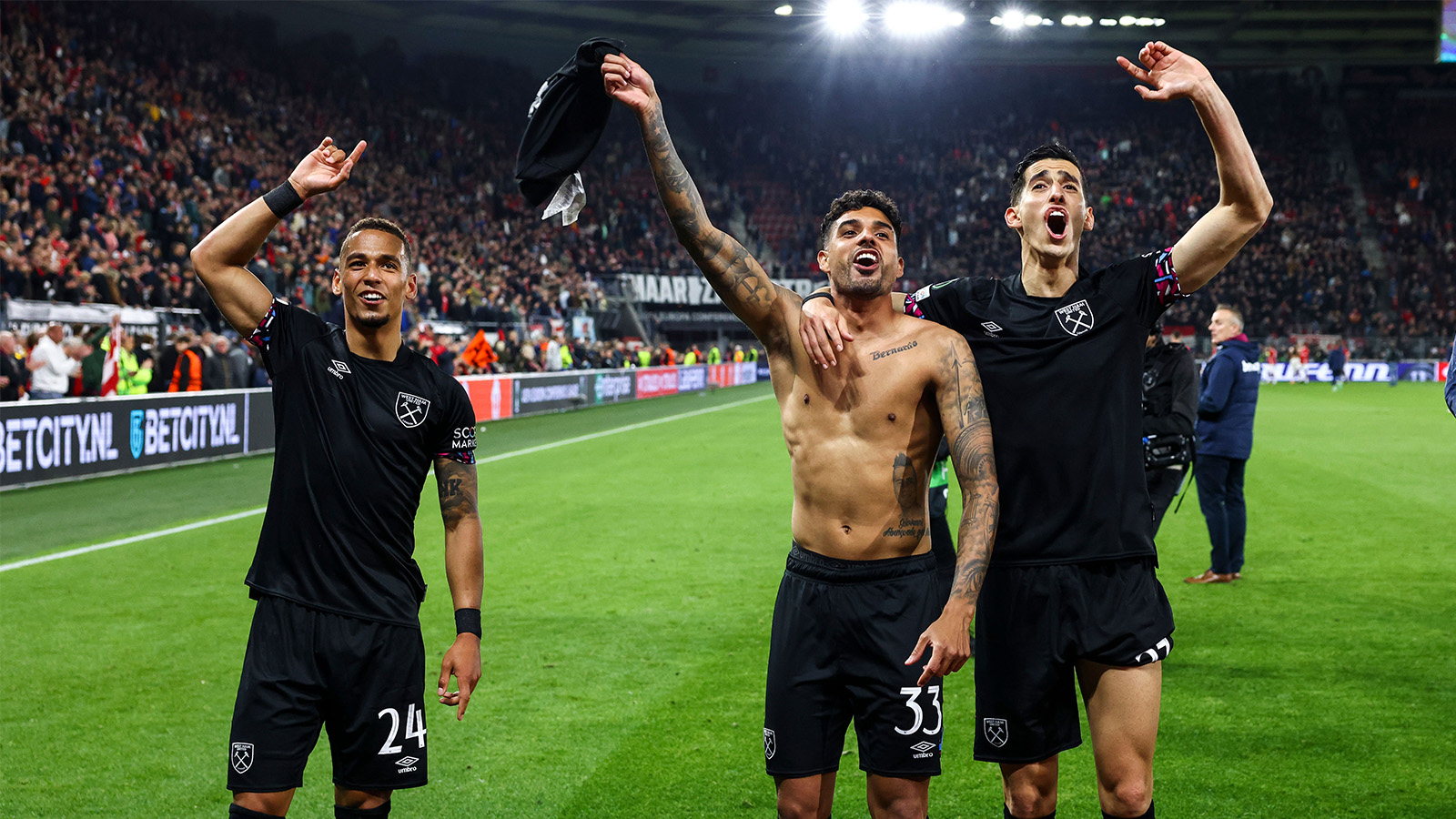 Refreshed, three days in Portugal was a much-needed regroup after what has been a long domestic and European campaign. Nearly nine months after the 2022/23 season got underway, the biggest of the lot is nearly here. One game to go. A final. Silverware up for grabs, and a chance to secure European football for a third straight season.
Any in Claret and Blue knows that games such as this don't roll around too often for those in east London. "You can feel the excitement of the fans," Kehrer added, on the build-up to Club's first European final since 1976. "You can feel that from everybody around the Club too."
And so, it is a case of keeping everyone's feet firmly on the ground. Not allowing the occasion to grow to a large extent and making sure each and every Hammer is aware of the role they can play in Prague.
To do just that 'big game' experience will be key. And Kehrer is just one of the players who will be vital as preparations intensify over the next few days. There is plenty of those in the squad who have played in important European matches and plenty who haven't.
Kehrer and Kurt Zouma have both played in the UEFA Champions League finals. Emerson too. Declan Rice also joined the Italy full-back in the UEFA European Championship final in 2021. These experiences will be crucial in helping some of the younger players through the next couple of days.
"We have players who step up and take responsibility and who lead the team," Kehrer, who has played in the UEFA Champions League and UEFA Europa League for Paris Saint-Germain and FC Schalke respectively, enthused.
"And we have a lot of players with experience in big games, players who have won trophies as well, so we are going to take all of that into the dressing room and push everyone on.
"For me, it would be one of the biggest trophies for me in my career. Because of the season we have had and the importance of the trophy for this Club, and the goal I had set myself when I came to West Ham. It is a very big thing."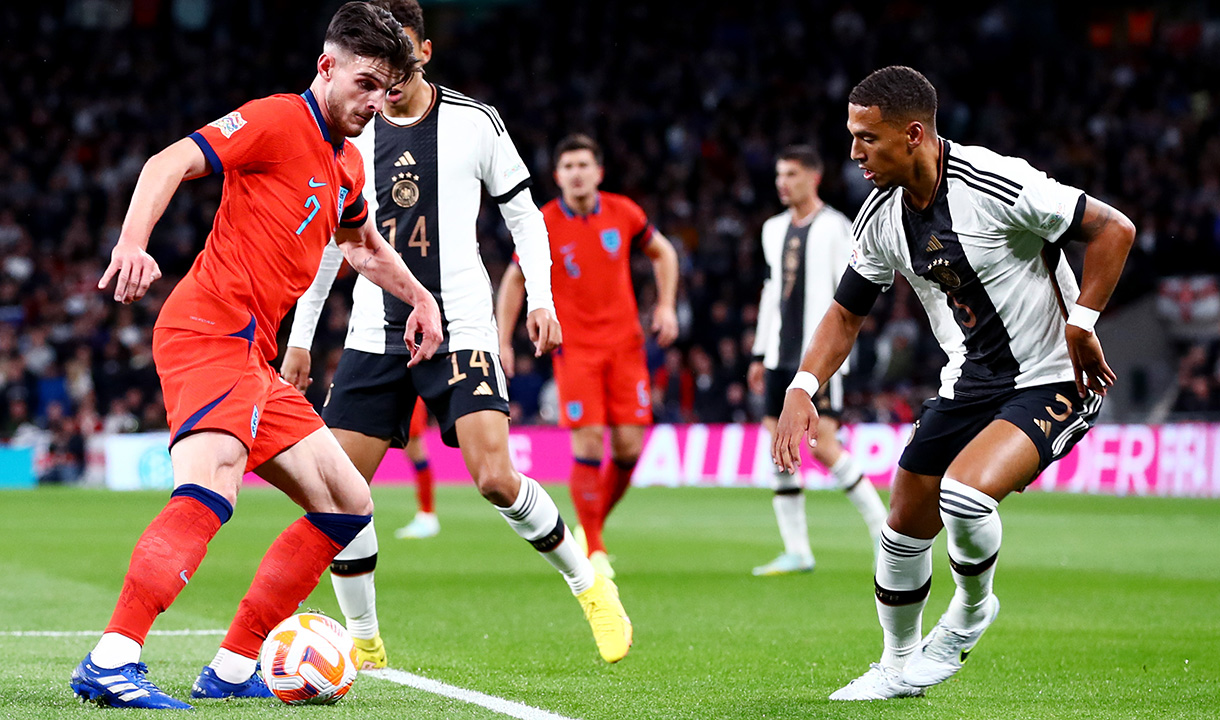 Even a year into his time as Hammer, Kehrer is aware of what Wednesday's fixture means to a club who hope for their first major trophy since a FA Cup in 1980. The training ground has had that feeling of anticipation for a while. From Academy coaches, and chefs, to playing staff too, there has been a sense of history beckoning to be made.
The Irons now stand ready and prepared to...well, make it.
"We feel the support of every one of our fans," Kehrer stated, on the Claret and Blue making their way to Prague and those supporting from east London too. "We are very glad of all the people that are supporting us on. We are taking that energy with us and we will give our best for them.
"We have made history in getting to the final but our focus and our vision are on the goal. We want to win it and are confident we can do just that."