Since Hansi Flick was appointed as Germany's head coach in August last year, nobody has played more minutes for Die Mannschaft than Thilo Kehrer.
The 26-year-old has started 13 and appeared in 14 of the 16 matches Germany have played under Flick, helping his country qualify for the 2022 FIFA World Cup finals.
And now the versatile defender is set to continue his integral role for Flick's side in Qatar, where Germany have been drawn in a challenging looking Group E alongside Japan, Costa Rica and 2010 winners Spain.
Quick, committed and strong in possession, Kehrer arrived in east London from Paris Saint-Germain in August, helping West Ham United reach the UEFA Europa Conference League round of 16 and to Premier League victories over Aston Villa, Wolverhampton Wanderers, Fulham and AFC Bournemouth.
Able to play at either right-back or centre-back, the No24 will return to London Stadium in December, but in the meantime he is excited by the prospect of pulling on the famous white shirt of his country and helping Germany win a record equaling fifth World Cup.
It's been very exciting.
I went straight into the games. I had no time to think much or get into expectations because I went straight in.
I came into the team and had to get to know everybody as fast as possible and make the move from Paris to London, moving all my things and finding a new home and I have to say I'm feeling very good here.
It has been very easy because there is a great atmosphere here.
All the people just welcoming all of the new guys so well and that there's a great team spirit inside of this Club, so everybody came with a lot of ambitions, a lot of good spirit, good energy and that helped of course.
At the same time, you have to say that if you have so many changes and new people coming in, you need some time to adapt and you need to also give time for the things to find each other.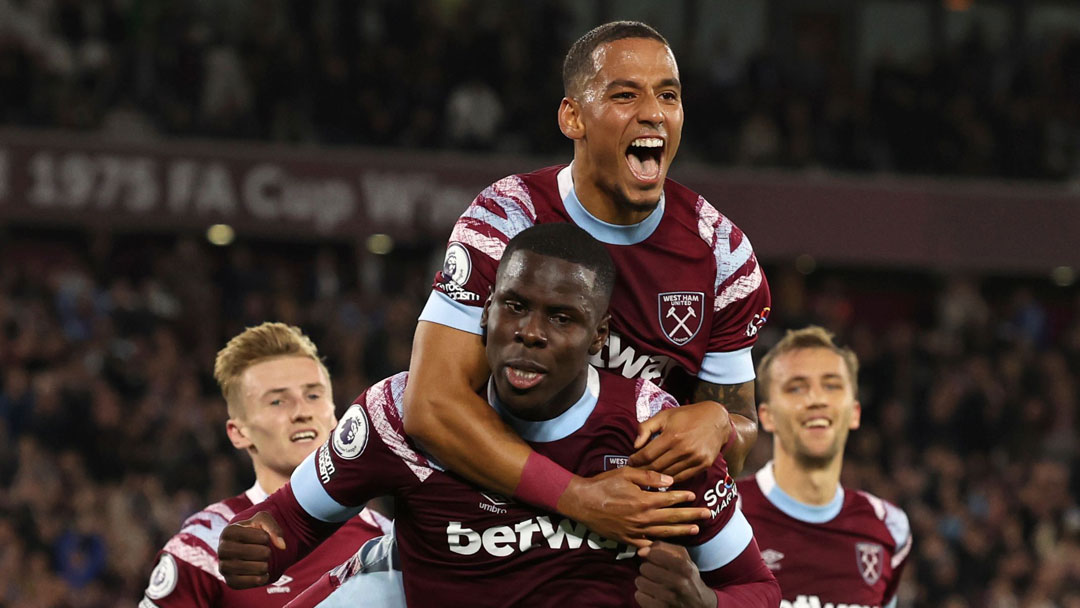 London has been very good so far.
Like I said, I've been very busy with the game schedule, with the team, with settling in and making all the moves from Paris to London, so I've been busy on that and there hasn't been a lot of time to explore the city.
But I've still had a little bit and I have to say I really like it. I've been to Camden Town, and I think that's the most interesting place I've been to so far.
My favourite moment has been the interactions I've had with our fans.
Getting here and receiving all of the good energy and the support from the fans, for us as a team, but also for me, I think that has been my favorite moment so far, at home, but also away.
Looking at the team and the players that we have, there is a lot of potential.
There's a lot of quality that is there individually, but there is a lot of effort that is put in by all the guys to get the best out of the team.
And I think there are just some details in some things that need to connect, for us to get also the results, because I think we had some really good performances, also against some of the top opponents in the league, where we have been really close to getting something but in some games, we just went out with no points. And just the feeling of having shown a good performance, but we didn't get 100% of the benefit out of it.
So, I think if we can get there, there is can really be a top place for West Ham in the Premier League.
I think that we're close to clicking.
Like I said, I think there are still a few things that need to connect. Now, that is my personal feeling. That's my impression and as we talk in the team, there's a lot of guys have been having this impression.
And like I said, we had good and very good performances, which means that already in this team, there's a lot of quality and we work on being able to make the things connect to get the results that I think we deserve and we are not far from.
I think once we get there, everything is possible. We could have, with a little bit of luck and some details where we do better, we could have maybe won half of our games against those top opponents.
My personal expectations of myself is to grow inside of this team, to grow inside of this Club, to get better.
I think I'm happy with how things went so far but, for me, this is still my first season and the first months here at this Club.
So, I know that I'm capable of progressing even more and also progressing with the team, so I think that for me there is there is a way that that I see where I can play on a much more higher level and that I have done so far.
I would say the Premier League is more what I expected than a big surprise, because I've seen a lot of Premier League games. I watched a lot of games before coming here already and I've enjoyed watching the games and now I can say that I enjoyed even more to play those games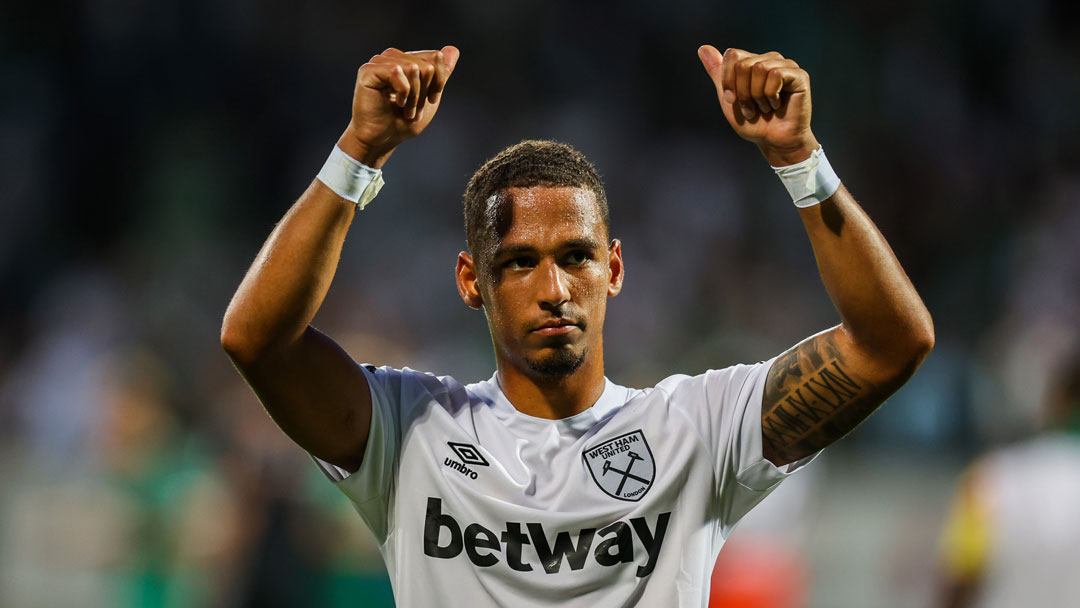 I like the way that the games are refereed here, with a little bit more fluidity in the games, a little fewer free-kicks than are given in other leagues, so I like this.
One of the things where I needed to adapt was the speed of the game, the intensity, and also the quality and especially the adversity of the opponents.
There's a lot of quality players in this league, a lot of high quality players, but also a lot of players with different attributes, with different qualities, so I think that's been one of the things that has been the most challenging.
It's good for us to play in a European competition as it is a privilege.
It means that you have qualified and worked for it and it is there to enjoy it, to take confidence out of it and to get as far as possible.
Playing in European competition and getting to the next round, and getting further in the competition is a great experience.
Facing opponents in one or two games is something special and I think it's for us to make the best out of it.
If you look at the Europa League season of last year, you saw the team going through to the semi-final and being eliminated in a very, very close tie, so I can imagine us going very far this year as well.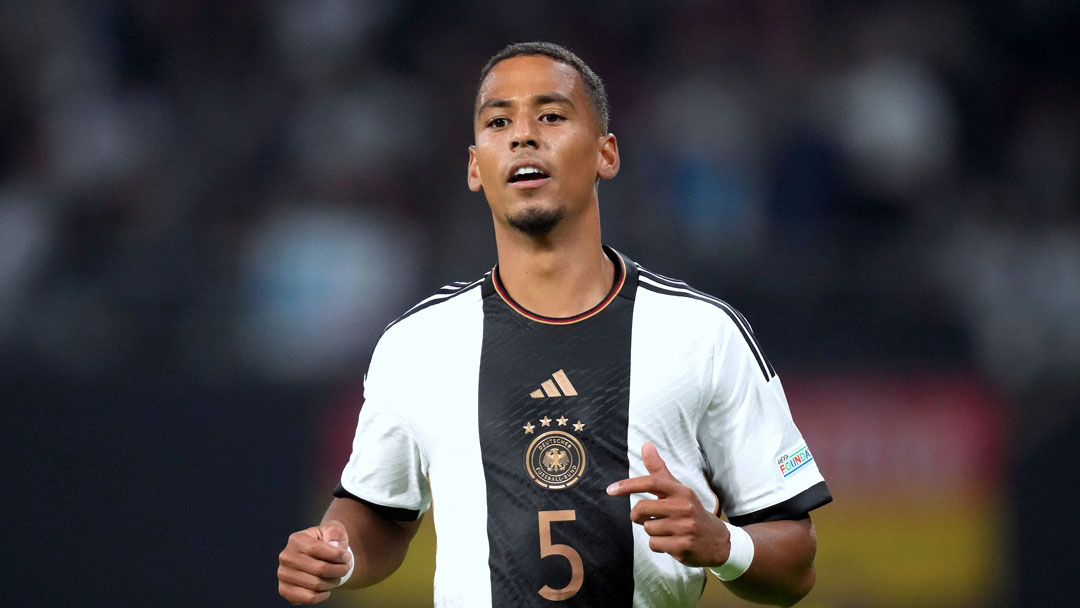 I'm really excited to play at the World Cup finals, really excited.
It's a World Cup. It's the biggest tournament in football. And being able to play in it, to represent the whole country, is a huge thing and I'm really looking forward to it.
Since I've started the season, since August, everything is just on being focused on recovery, playing good games, being in a good rhythm and being in good shape. Also, too, of course, we have big, big goals with the Club, but also to be ready for the World Cup was a big, big goal of mine.
I think Germany can do a lot at the World Cup.
We have a team with great players with huge quality. It's a little bit similar to West Ham, because there's still some things to figure out and to find connections inside of the team to get the best team performance to get the best team results possible.
I'm really hoping that we will find that in the World Cup and when we do, there's not going to be many teams that can stop us.
So I think there is a good chance for us. Of course, we have to be at our best. as it's a World Cup, there will be the best players there, so we need to be at our best and when we are we can go very far in this competition.
It's a tough group, to be fair.
I've seen some games of Japan and obviously we've played Spain a lot of times already, so it is a style of playing that is known to us, and Costa Rica is a little bit the unexpected.
Japan, they have a lot of players in Europe in the top leagues and a lot of them played in Germany as well, so we are aware of the quality, we are aware of the threats.
At the same time, I think it's a positive thing to start the tournament with tough games already.
Of course, you need to be ready, you need to be prepared, but it means that you have to be there from the start and I think that's a positive thing. We just need to use it in our advantage.