Kevin Keen heaped praise on West Ham United U18s' togetherness and attacking quality following Friday's 4-1 win away to Stoke City.
Lewis Orford's powerful finish, Divin Mubama's double, and George Earthy's cool goal at the end of a slick team move earned the Hammers a deserved win over the Potters at bet365 Stadium in the FA Youth Cup round of 16. 
Victory on Friday puts the Irons through to the quarter-finals of the competition for the first time since the 2004/05 season, and head coach Keen was very pleased with his team's efforts in the win against another one of his former sides.
After a 3-1 third round win at Sheffield United, and a tight 1-0 victory against Burnley in the fourth round, Keen is eager for his team to keep progressing and go even further in this season's tournament.

It was a very professional performance against a good team.
Stoke beat Manchester United here in the last round and they've played here, at the bet365 Stadium, three times. I'm really pleased with our focus, and some of our attacking play was outstanding. 
I'm really happy. It's a good result. Everyone wants to do well, and we saw that in the togetherness of the squad.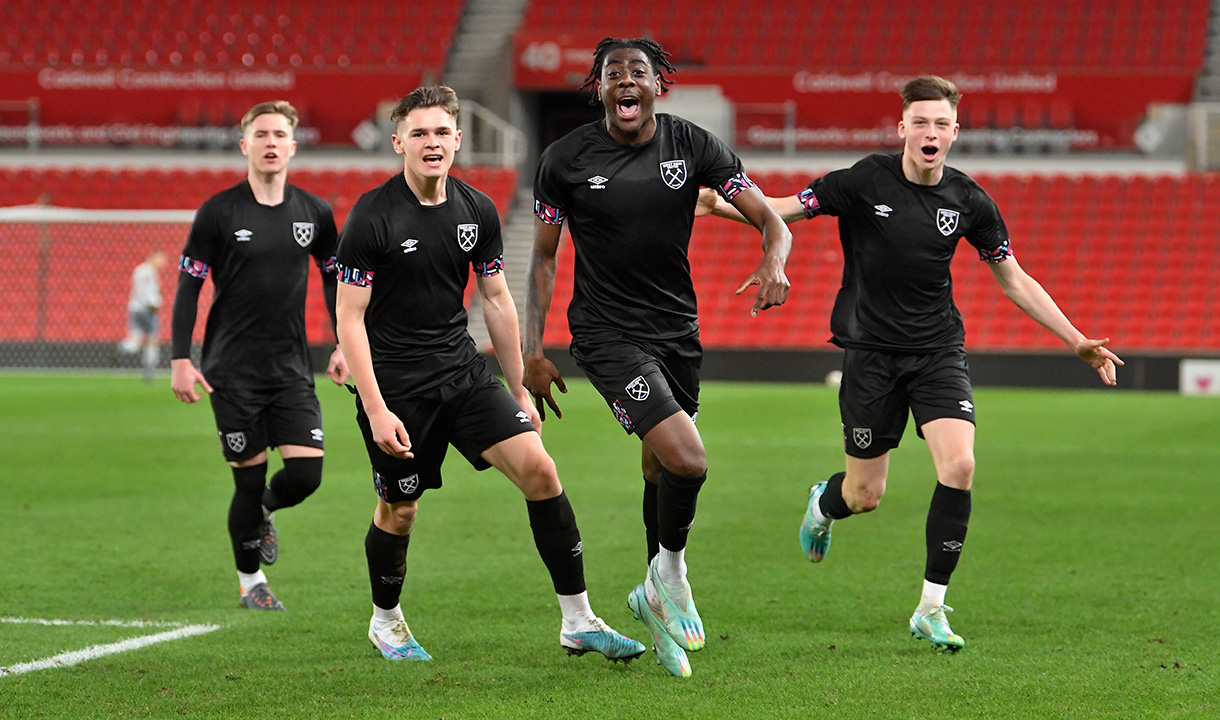 We've got three good prospects in our strikers and they performed well tonight. 
Divin probably finished his two hardest chances and Gideon will feel he should have scored his header, so we've got to keep our feet on the floor. But with the three of them – including Callum Marshall – it can be difficult because we've got three of them to try and play and it's so hard to leave one of them out. 
The next goal after half-time was always going to be important.
Three-nil is tough to come back from, especially against a team who is as strong and organised as us. So that third goal was really important. It was a good goal by Divin and then, for me, the fourth goal is the best goal of the night. 
Gideon gets his pass into Divin, and he gets George through and then it's an extremely classy finish by George. It was nice to be four goals up and to get this win.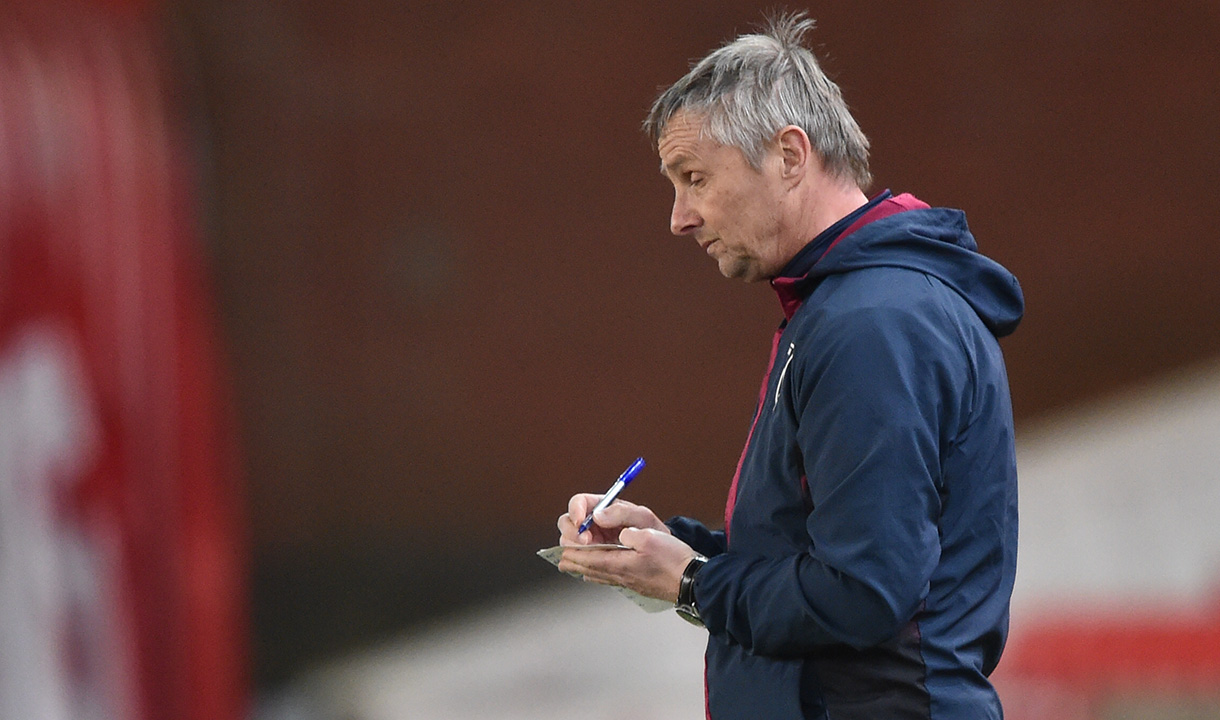 We lost last weekend against Southampton but I look at the team I put out tonight against Stoke and it's quite different to the one on Saturday morning. 
For us, I tell the lads that the games on Saturday mornings at 11am are the most important. But the team in this game have a couple of lads who have played in the U21s a lot this season and there is a level of experience with that.
To be fair to Stoke, they're a young team and they will be a different threat this time next year. For me, I'm just pleased to come back to a club that I spent six years at and have a team that I've coached for a couple of years perform that well. 
It's the first time an U18s team at West Ham has reached the quarter-finals in 18 years. 
It's a point of pride for us but, also, for an Academy of this stature and with its reputation in the game, it's probably not good enough. So hopefully this year, we don't stop there. We've got another away trip now in the quarter-finals and, while that's a nice stat, we should be at this stage more often so hopefully it can be the first of many.