Kateřina Svitková was pleased that West Ham United Women were able to come away with all three points in a dogged performance against Aston Villa on Sunday evening. 
Goals from Abbey-Leigh Stringer and the Czech Republic international secured a first ever win over the Villians, who did cause problems for Olli Harder's team. 
But the Hammers stayed strong towards the end to pick up all three points and continue their pursuit on the top four. 
"We're buzzing to come away with the win, Svitková told West Ham TV. "We played like a team; the conditions weren't great, but we managed that well.
"I'm still getting used to my new position [of wing-back], it's much easier to play there now, the team is playing very well so I have more chances now than I did last season. I managed to get the ball from their poor mistake and from there it was easy for me to score my goal."
The eventual winning goal came from the Hammers instigating their high press, seizing on a mistake from Anna Patten to score.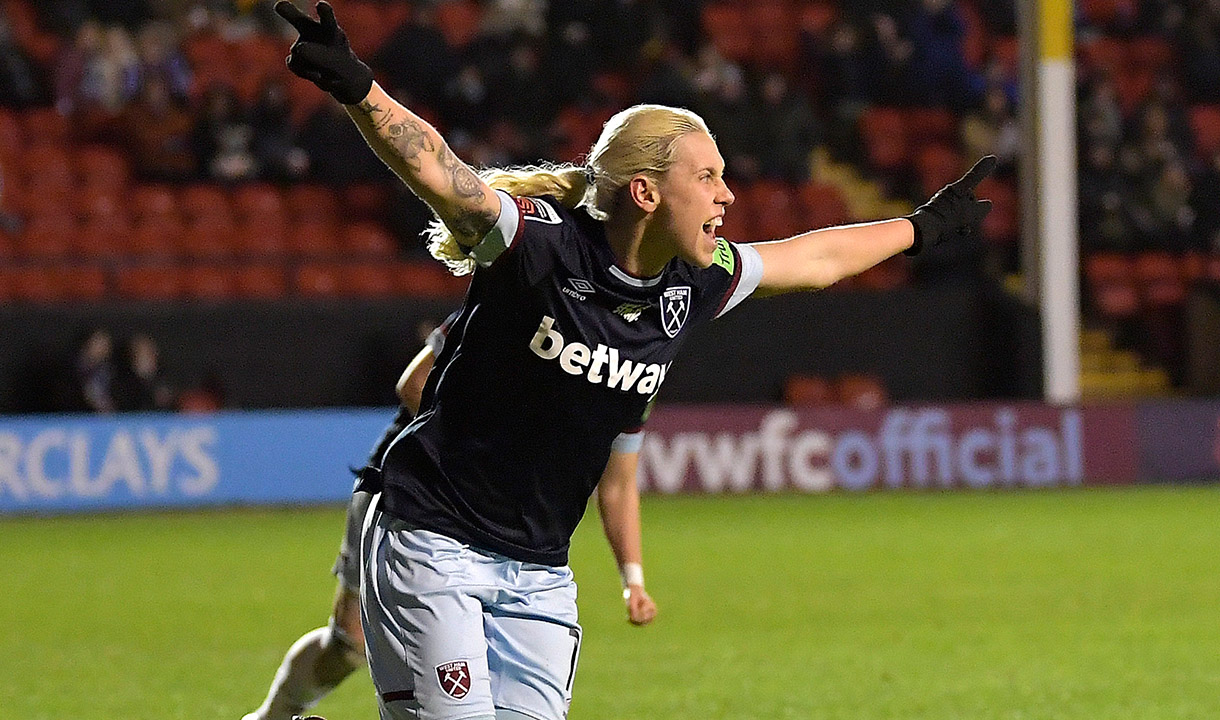 "We really pressed high in the second half because we wanted to go and win the game. We said at half-time that we should start pressing higher and look to win the ball, so we did it and it worked.
"I really wanted to beat Aston Villa tonight because I believe that we have a better team than they have, the last game against them we should have won but we didn't. Today, we managed to do it for the first time, so it's good."
And the Hammers now have another away trip on the horizon, a trip to the Pirelli Stadium to face Leicester City on the 13 February. 
Svitková is hoping that her side can finish off strongly before the international break and set themselves up for a strong end to the season. 
"We want to beat Leicester again. We have to prepare really well as a team because I think it will be a similar game like today, so it will be tough. But I think we have a great team so we can win it," she concluded.