The remarkable support that Irons Supporting Foodbanks have provide to the east London and Essex community over the last four years has been highlighted on World Homeless Day.
World Homeless Day aims to raise awareness about the needs of people who currently experience homelessness, and promote work in local communities to alleviate suffering – which is where Irons Supporting Foodbanks play an integral role.
Irons Supporting Foodbanks, which was founded by Hammers fan John Ratomski, began collecting for local foodbanks in December 2019 and a year later began distributing new clothes to the homeless. The value of clothes distributed is estimated to be over £1 million, with £600,000 delivered in 2022 alone.
Irons Supporting Foodbanks now regularly supply to homeless centres in east London and beyond. Last winter, they teamed up with Hammers fan Dan Skeates' Cool2bKind initiative in Chelmsford to give out rucksacks containing kit to rough sleepers. They were also able to supply mobile phones, first aid kits, rucksacks and winter clothes. They will be doing the same in Chelmsford this Christmas.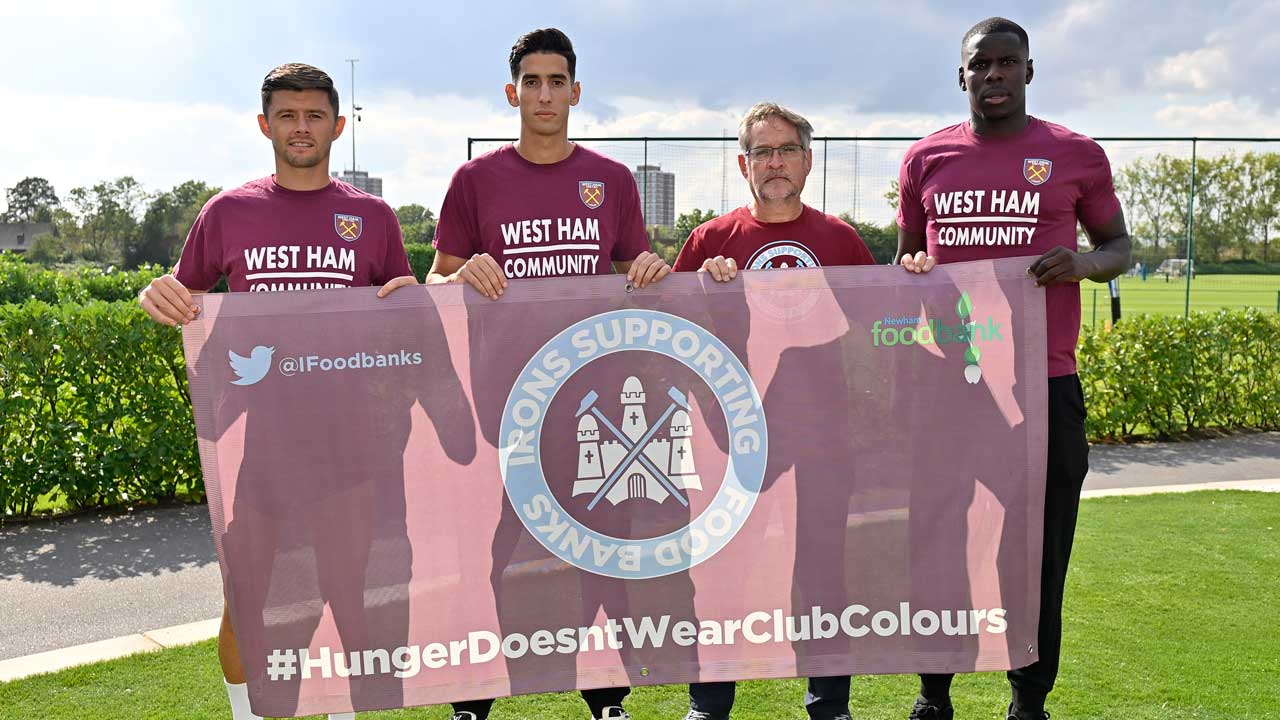 This winter, Irons Supporting Foodbanks will also be delivering new clothes for the Good Hotel in Victoria Docks. Through a partnership with Crisis, they will be offering accommodation and food to 120 rough sleepers over Christmas and New Year.
In addition, they have also supported global and humanitarian requests for clothes, with several donations for UK AID to Ukraine and to the national disaster areas of Turkey, Syria and more recently Morocco.
Ratomski explained: "Every single item of clothing has been donated to us at no cost. Without the support of the West Ham fans and Club, none of this would have been possible.
"We must never forget that the fight against social poverty and homelessness continues, and our fans are instrumental in maintaining this support."