During West Ham United's run to last season's UEFA Europa League semi-finals, the performances of a few players certainly went under the radar. 
One of those was undoubtedly Ryan Fredericks. The former Hammer started in our group-stage win against Dinamo Zagreb, played as a left-back in another victory at Rapid Vienna, and in the words of his mate Declan Rice, 'saved us a few times last season.'
Arguably, the 30-year-old's best showings came in the knockouts of the Europa League. The first-leg against Olympique Lyonnais was probably the highlight of his five European appearances last campaign.
At a packed London Stadium, Fredericks was part of a ten-man Irons effort who battled to a 1-1 draw that set the platform for a 3-0 victory over the French side in the second-leg.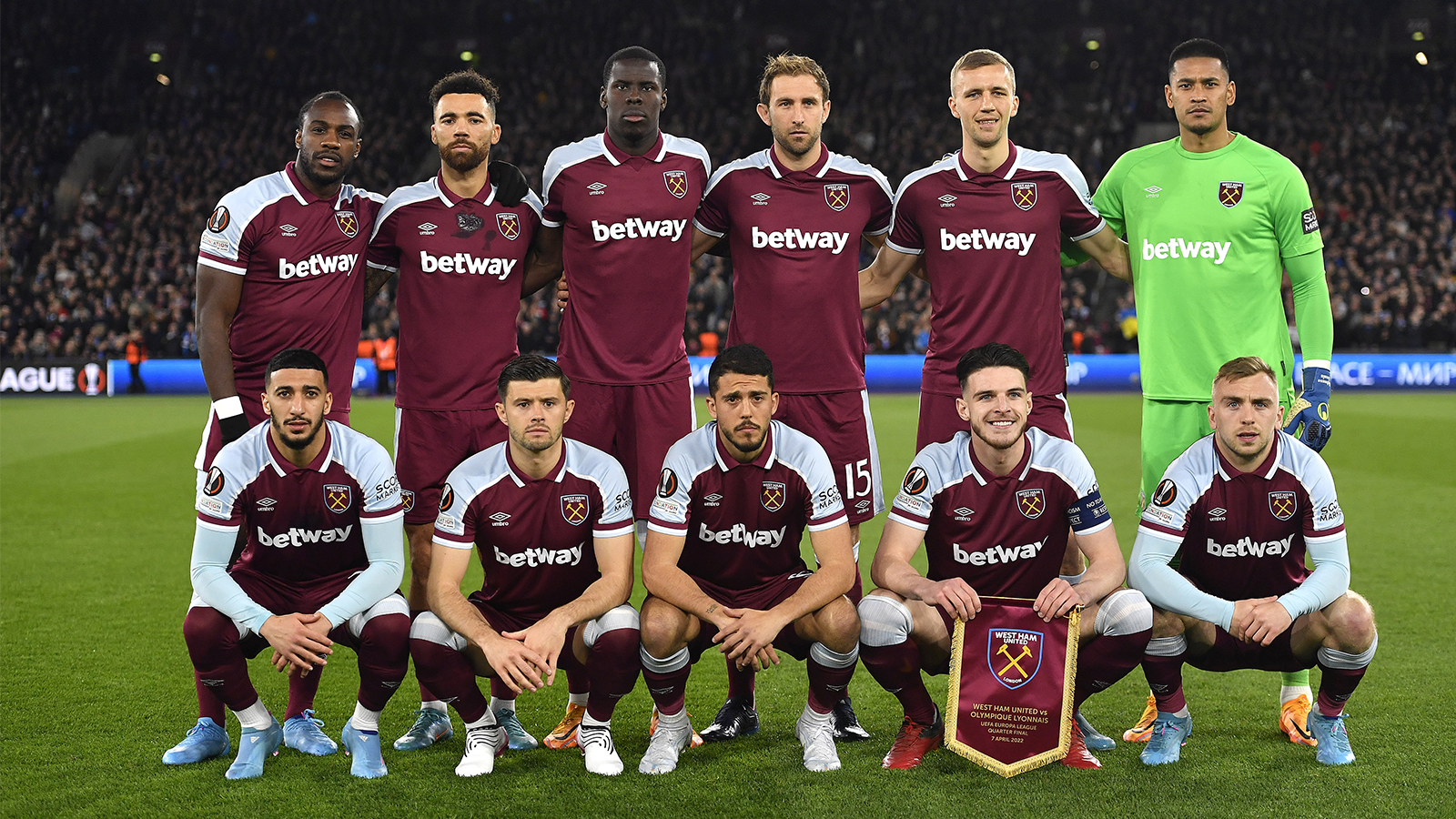 It would be, however, one of his final appearances in Claret and Blue. 

This summer, the former No24 joined AFC Bournemouth. And quickly, he has already made a mark at his new club. The Cherries have lost one of their seven games under Interim Head Coach Gary O'Neil. The former Hammer has featured in five of them. 

As Fredericks return to east London when West Ham United host AFC Bournemouth on Monday evening, it will be the second time he has faced a former employee in recent weeks, having featured in a 2-2 draw against Fulham this month.
Key to the wider outcome in east London will be the battle between two close mates: Fredericks and Rice. 
Friendship though goes out of the picture come the referee's whistle, as both explained ahead of our first Monday night fixture of the season…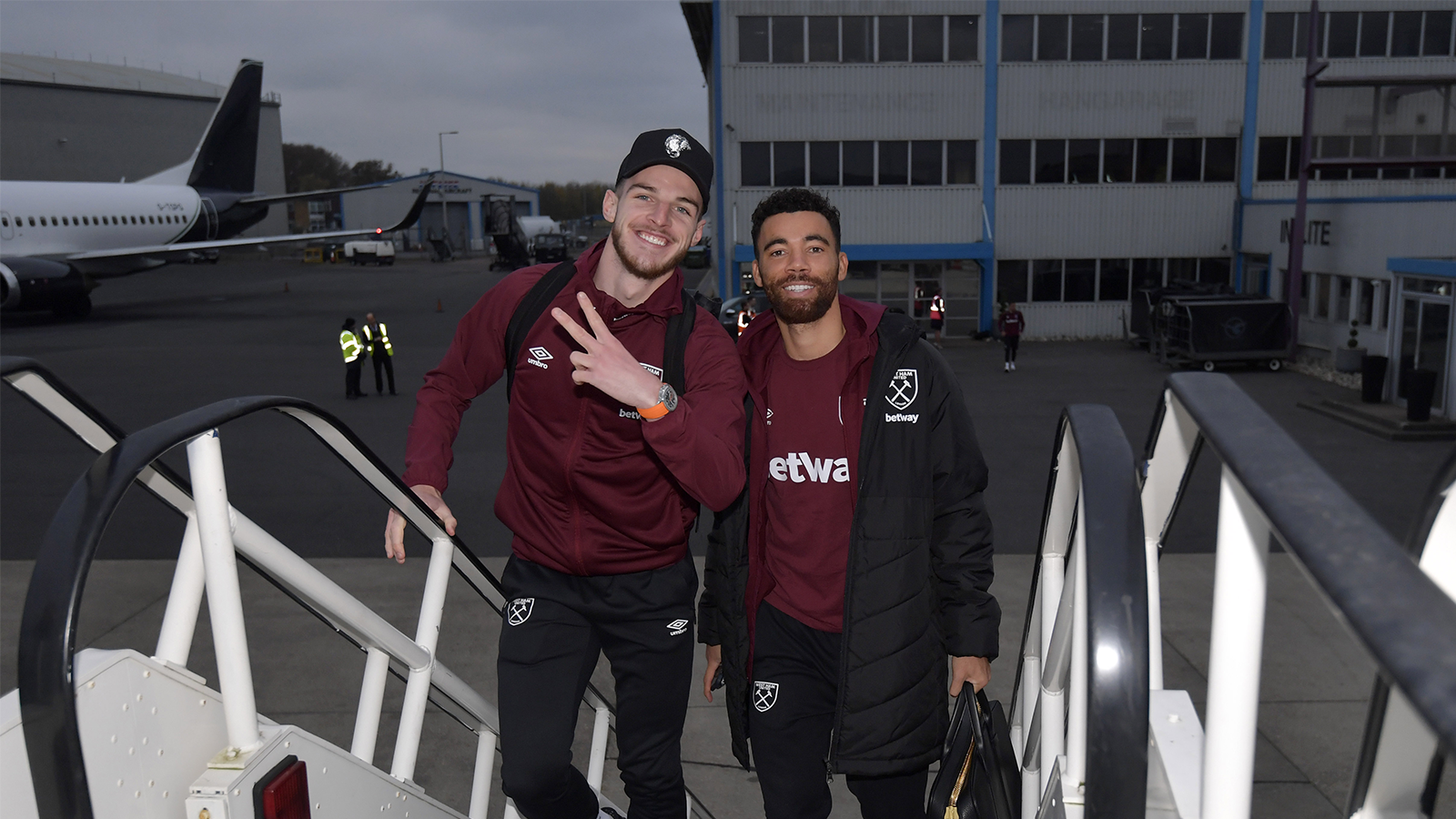 Just two points separate AFC Bournemouth and West Ham United in the Premier League table as it stands - what are you expecting from the opposition on Monday?
DR: "Bournemouth have started really well this season and were unbeaten in six [before Southampton]. They've got a good squad and lots of quality. It is going to be a really tough game." 
RF: "It is going to be a tough one. West Ham have put together an even better squad than they had last season. It will be a tough one, but I am looking forward to it."
DR: "We've had a tough start to the season but we're starting to find our feet again. There have been a couple of results where it hasn't gone our way, but we've played really well!"
What will it be like to face each other on the pitch?
DR: "It's going to be a funny one because obviously, I've never played against Ryan in a match. I'm sure it will be serious but after the game we'll have a laugh! During the game, there might be a bit of banter maybe. He'll probably say a few words and try and get into my head or something!"
RF: "I will be throwing a bit of banter [at Dec]. I think we can get the better of him. He doesn't have many bad games but hopefully, I can get in his head!"
Should we expect an individual battle amongst the wider game?
DR: "I'm just waiting for a foot race I cannot wait to outpace [Ryan]. But in the 'Fredericks channel' no one's ever beaten him. You just can't get past him, he's too fast. If he shows you the line, you'll never get past him and inside he's just too quick. You've got to play around him. I am going to set up Cresswell to stop Ryan as well. I think we know how to stop him."
RF: "Cress is my boy. He's had an unbelievable career, but my money is on myself to get the better of him [and Dec.]."
Do you think that the time spent in training will affect how you play against each other?
RF: "We know each other's strengths. [But going back to London Stadium it is] business as usual. You can be best mates but as soon as the whistle goes you forget about that. We are both professionals; we have both played enough games to know that. We have had many good memories on the pitch, so it will be different to come up against him for sure."
DR: "It's our job. You need to be focused 100%. You need to have your mind set on playing and winning the game. Ryan played really well for us. I know the lads are looking forward to seeing him after the game."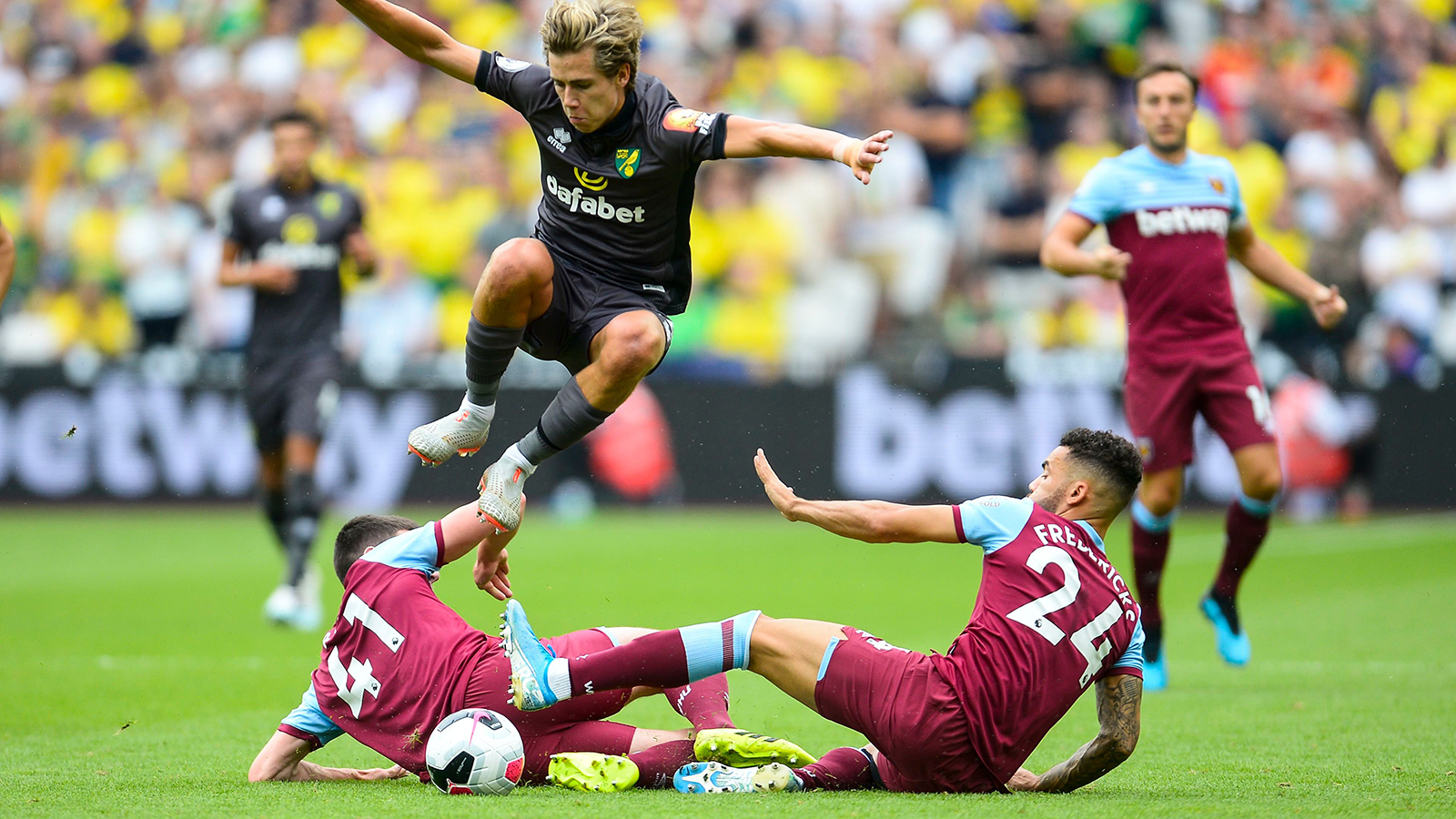 Another match under the lights at London Stadium, we should expect another quality atmosphere?
RF: "I think West Ham have top fans. Some of the UEFA Europa League games were some of the best atmospheres I have ever played in. Sevilla and Lyon at home were massive occasions. It was an unreal atmosphere. When the lads give the fans something to get behind there are not many better stadiums in the Premier League."
DR: "The fans demand a lot more now because of how well we've done in the past two years. It's a minimum requirement that in our stadium we win football matches, and we perform when we do play here. We had so many special nights last year under the lights and hopefully, on our first Monday night of the season, we can find a really good performance and win the game."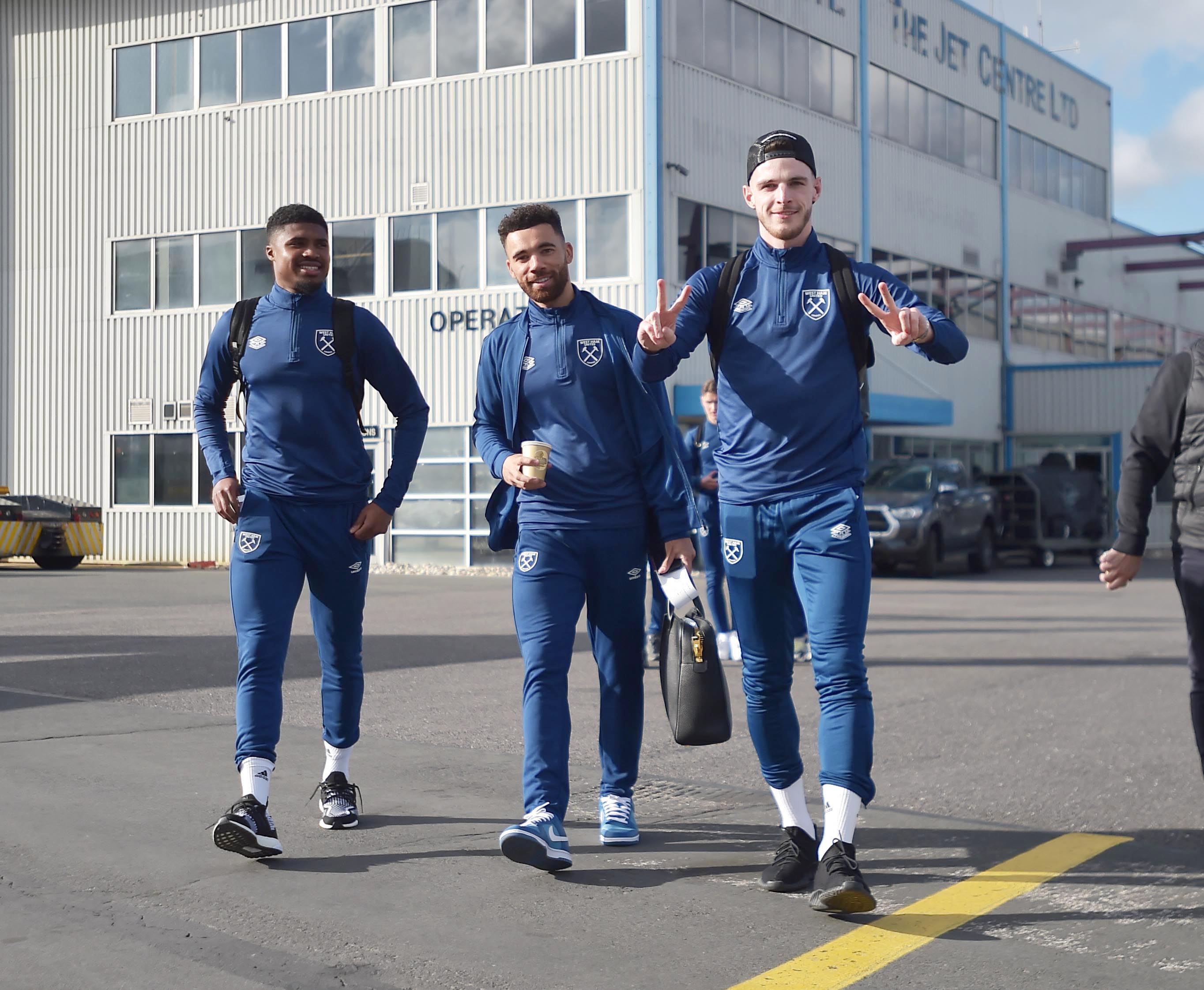 How will the fans take to Ryan Fredericks on his return to London Stadium?
DR: "Ryan won't be in for some stick from the fans at all. He saved us a few times last season to be fair. I know the fans appreciated that towards the end of the season, so he will get a really good reception because every time he played for the Club, he gave 100%."
Who is going to get the bragging rights at London Stadium?
RF: "We know it is going to be a tough game, but we have been in good form ourselves. We are a positive and confident bunch. We are going to try and get the better of West Ham."
DR: "We have been unlucky in front of goal. We need to turn the chances into goals because we are creating enough. We know Bournemouth are really solid defensively and can get you on the counter-attack. They press really well as a group too. But hopefully, we can come out on top."