Boyhood Hammer Kenny Brown joined West Ham United on this day 32 years ago - on August 2 1991!
The former defender, now working in the Academy of Football as Academy Manager, discusses the circumstances surrounding his dream move to the Hammers at the start of the 1991/92 season…
Joining your boyhood club is the dream of any footballer. But to follow in your father's footsteps is something extra special.
Brown made the move to East London from Plymouth and went on to spend five years with his beloved West Ham, making 63 league appearances, scoring five goals along the way.
Even more special is that Brown now works at the Club's iconic Chadwell Heath training facility, overseeing the development of the next generation of West Ham talent as Academy Manager.
The fan favourite experienced the highs and lows of football while playing for the Irons, suffering the disappointment of relegation before playing a key role in the team's promotion back to the Premier League in the following season.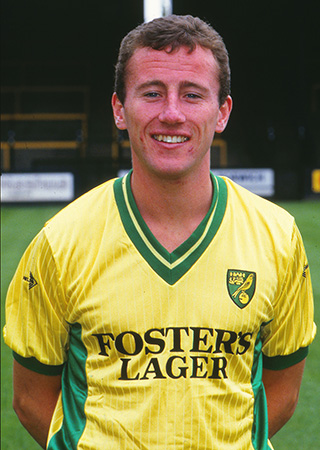 "The connection with West Ham has always been there, no matter where I was playing," Brown told whufc.com. "It was always so special playing against West Ham, at Upton Park, during my time in the youth team when I was at Norwich. I remember people would always come up to me and ask me how my dad was getting on, so there was always a great fondness of the Club.
"If you then fast forward a number of years, to have the opportunity to run out at the Boleyn, for the first team, and to carry on my father's legacy, it was incredible for me and my family."

The 1990/91 season had been, by Brown's own admission, a very satisfactory campaign. The then-23-year-old secured his place in Plymouth's history, as he was named Player of the Year.
Brown enjoyed three positive years on the South Coast, earning 126 league appearances after joining from Norwich in 1998. Despite an enjoyable period with the Pilgrims, Brown decided that it was time for a new challenge in 1991.
"I had a great three years at Plymouth," Brown recalled. "My dad was actually my manager, just as he was at Norwich. We were a stable club in the Championship, and we never really flirted with relegation. My third and final season with the club was a really positive year for me, I played well and ended up winning Player of the Year.
"However, I had already made the decision that my third season at Plymouth would be my last and that I wanted to leave the club. I enjoyed my time there immensely, but it was a very disconnected place geographically, in the sense that I was having to do a lot of travelling. I just felt like three years was enough and that I was ready for another challenge.
"This was before the Bosman Rule though, which meant that I couldn't leave at the end of my contract if the club offered me the same wages in their next contract offer. This meant that I had to stay with Plymouth over the summer and during pre-season. I wasn't involved with the first team because I had refused to sign a contract, which was fair enough! By this time, there was a new manager as well, so it was just a case of being patient."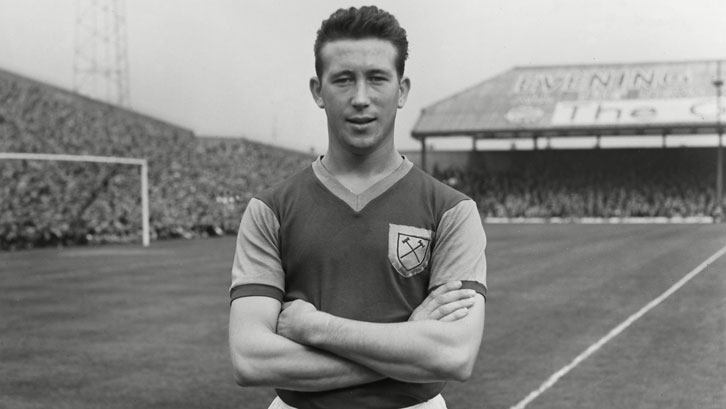 Brown might have ended up securing his dream move to West Ham, but the defender's story could have been so different. 
West Ham legend and Brown's father, Ken Brown, played 474 times in Claret and Blue between 1953-1967, winning the 1964 FA Cup and the 1965 European Cup Winners' Cup. 

After an illustrious playing career, it was Ken that would open the door for his son's journey with West Ham, after a chance meeting with then West Ham manager – and Club icon - Billy Bonds.
"Fortunately for me, my dad met with Billy Bonds during a game," Brown revealed. "Billy kindly asked how I was and how I was getting on and my dad told him what my situation was. 
"West Ham had several injuries at that moment and Billy asked my dad whether I would be interested in joining the club on a one month loan. I got the phone call on the Wednesday; agreements were confirmed on Thursday and by Friday I was training with my boyhood Club.
"It was really that simple for me, it happened so quickly that I wasn't aware of any interest from any other clubs, West Ham were always my club and I jumped at the opportunity to join.
"The talks were never going to be an issue. Billy was a hero of mine growing up and to play under his management was a dream. Obviously, he knew my dad as well which helped. Even though it was just a month on loan, I couldn't turn that down. I loved the Club, and I was desperate to play at Upton Park. I was fit and ready to go after my pre-season with Plymouth and I couldn't wait to get started. "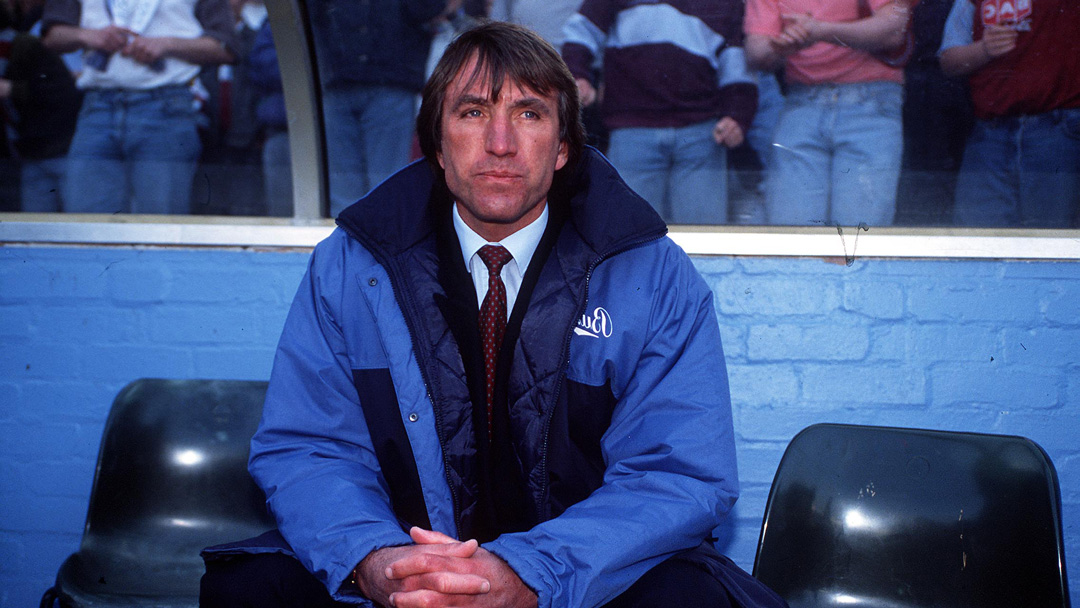 Brown's one month loan with the Irons started before the new league season began, which gave the new signing a chance to bed in with his new surroundings.
The chance to work under a West Ham legend in Bonds could not be turned up, and Bonds was joined by fellow Hammers' icons, Ronnie Boyce, and Ernie Gregory, which allowed Brown to settle in quickly at the club.
"I joined halfway through pre-season I settled in well. I felt at home from the start, it was so special. Billy's first ever game for the club was in my dad's testimonial in 1967 so it almost felt a bit like fate that he would be my manager. 
"Things just felt like they were meant to be. Ronnie Boyce was the assistant coach and Ernie Gregory was the goalkeeper coach and they had both played for the club with my dad.
"Straight away I connected with the staff. The Club has always had a tight knit, family feel to it, and I wasn't surprised that I settled in so well. I felt so welcome and so relaxed. It was Billy's first big management job and he had done well, so to have him as manager was special, and obviously I had a connection with the other coaches through my dad, so my first few weeks were really good at the Club."
Brown's move to the East End may not have transpired had it not been for an abundance of injuries, but the full back's fortune continued as he was handed his debut in the opening game of the season, against Luton Town.
While Brown's debut for the Hammers was, by his own admittance, a dull affair, it gave the lifelong West Ham fan his first experience of walking out at the Boleyn Ground, for the club he loves, just as his father had done for 14 years.
He reflected: "I obviously had some luck. Without the injuries the club might not have made a move for me, but you need a bit of luck and that was mine. Fortunately for me the injuries never cleared up and I ended up starting the season. I was playing well, and things started to happen for me.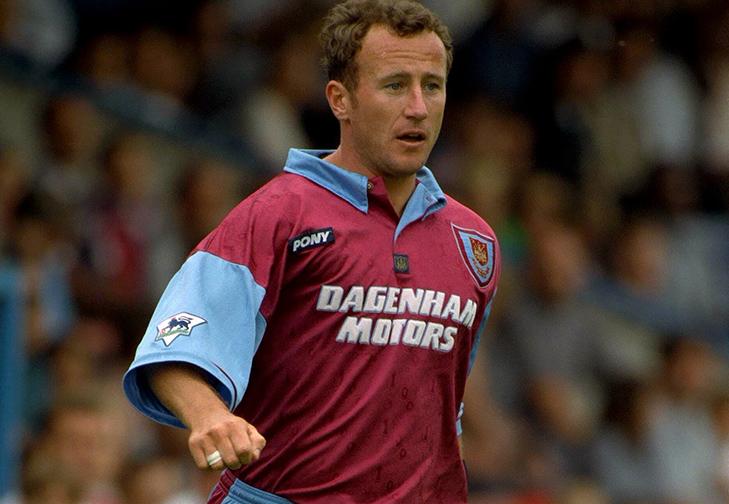 "You always remember your debut, but it was a very forgettable game! We were at home to Luton in the opening game of the league season and it was a full house. I remember being overjoyed walking out, I couldn't quite believe that I was representing West Ham at Upton Park. It was a surreal moment, but it wasn't a great game.
"It finished 0-0 and I honestly can't remember anything else about the game because nothing significant really happened. It was a good point for us though against a good opponent and if you can't win the opening game of the season, then it is important not to lose it.
"For me, as a defender, to keep a clean sheet on my debut was a positive start."
After an opening day draw, the Hammers faced two difficult away fixtures against Sheffield United and AFC Wimbledon, and Bonds' side picked up just one point. Without a win in their opening three games, West Ham headed into their fourth game of the season in need of a victory, as Brown headed into the final days of his loan deal.
Brown continued: "The game that stands out to me is a game against Aston Villa which was a midweek game, and it took place during the final week of my loan. It was a Wednesday night, under the lights which made things even more special, and I ended up scoring my first goal for the Club. 
"We won the match 3-1 and I really felt a part of it. That match was so important for me and for my career, that's where things took another turn.
"Bill pulled me into the office on the Friday regarding conversations with Plymouth about my future. West Ham had requested to keep me on another one month loan deal, but Plymouth refused and said that if they wanted me then they would have to buy me. Billy told me that the club would buy me, and I was offered a contract there and then, which I immediately agreed to.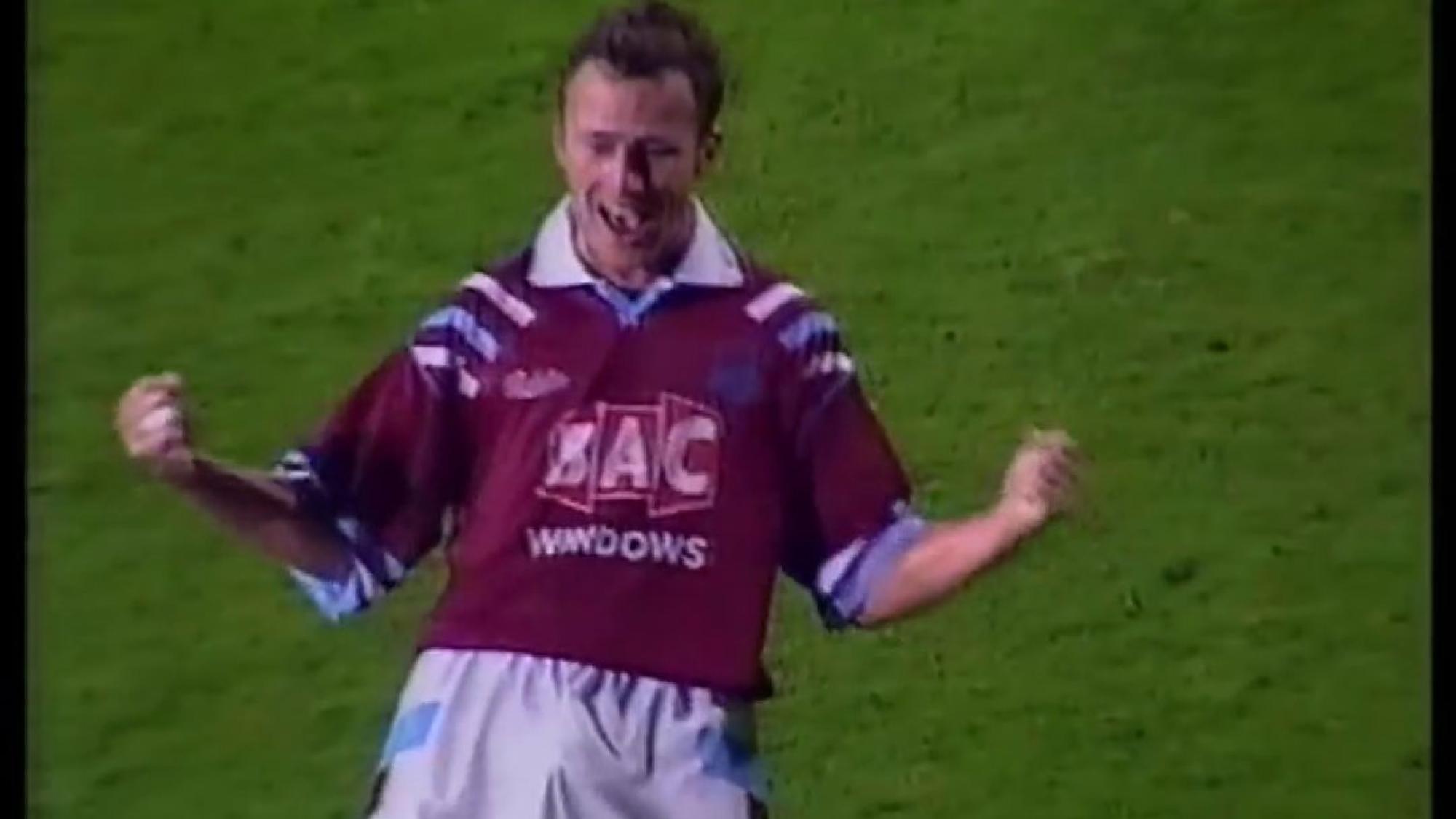 "That was really good for me. It reassured me massively and it was nice to go into the match on Saturday with the knowledge that it wouldn't be my last match for West Ham. It was a special moment for me, I had some luck with the injuries, but my performances were good, and I earned that contract. I was accepted even more after that Aston Villa match, and that is a key moment I look back on in my career at West Ham.
"It never occurred to me that I could sign elsewhere, I didn't even consider it. My family were delighted to see me doing well at a club so dear to our hearts and I was enjoying my football. If West Ham hadn't believed in me then I would've gone back to Plymouth and my career might have gone in a different direction."
With his long term future finally sorted, Brown could fully focus on his football, but the Hammers endured a difficult campaign, finding themselves on the verge of relegation heading into the final two weeks of the season. 
Bond's Irons faced a near impossible task of staying up, needing to win their remaining two games of the season, whilst hoping results elsewhere went their way.
First up was a home fixture against title chasing Manchester United, before a trip to fellow strugglers, Coventry.
"The last week of my first season at West Ham summed up our season," Brown admitted. "On our day we could beat anyone, but we didn't turn up often enough. I always felt like we were good enough to stay up, but in the end, we finished where we deserved to finish, and we were obviously relegated. Fragmented in a poor season were some really good performances though, and the Manchester United game was one of them.
"We were on the verge of relegation and Manchester United needed a win to take control of the title race. An evening game, at Upton Park, against Manchester United. You don't have to get up for games like that, and they knew that they were in for a tough game. We competed all over the pitch and Luděk Mikloško was phenomenal. 
"We had a bit of luck, but we played well and won the match 1-0 and I was fortunate to score the goal. We went into the final game of the season against Coventry, and we lost 1-0, which confirmed our relegation. That summed our season up and everyone was so disappointed, Bill was gutted and, as players, we felt like we had let him down."
Brown and his teammates were determined to bounce back from relegation, and Bonds led the side to a second-placed finish to secure a return to the top-flight of English football.
"Fortunately, despite the relegation the club stuck with Bill, and we ended up having a fantastic season and we secured promotion at the first time of asking.
"We lost a few players after relegation, but the core of the team was still there. Harry Redknapp came in as Bill's right hand man and they worked really well together.
"That gave us a lift and there was a real togetherness around the place. There was a real desire to right the wrongs of the season before. The group of players that we had were so close, we had the likes of Steve Potts, Mark Robson, and Kevin Keen, who I am fortunate enough to work with again now, we had Martin Allen too, who was superb.
"The core of the team had experience, they'd seen it all, but there was also a hunger in everyone to do really well. It was a tough season, the Championship is a difficult league, but we got through it. There were some real highs and lows, but to secure promotion and to score a few along the way, it was a great year.
"There are several games that stand out, Swindon was a big one and I managed to score there and then we fulfilled our aim to secure promotion against Cambridge. I really experienced all the emotions in football in the space of a year. To go from the pain of relegation to the joy of promotion was fantastic and to do it with such good people was extra special.
"I had some fantastic memories during my time at West Ham and that was right up there."
Written by Jack Heffer