West Ham United U23s are eager to finish the 2021/22 campaign with a big performance and three points at London Stadium, says Krisztián Hegyi.
The development squad will close the season at the home of the Hammers on Monday against Derby County, having enjoyed an impressive year in Premier League 2 Division 1. 
The Hammers are assured of a second-place finish in the table whatever happens on Monday, a marked improvement on the eleventh place the season before, and goalkeeper Hegyi believes the side can be proud of their campaign. 
While the Hungarian youth international admits there is a twinge of disappointment in not overtaking Manchester City - also last season's champions - at the top of the table, the team are happy with their progression and are eager to end the campaign on a high on Monday.
We are happy overall and we hope we can finish the season strong on Monday against Derby County.
"It's been an amazing season," Hegyi told whufc.com. "We've claimed second in the league in what was a long, tough season. We did quite well in the cups as well.
"I think, if we're honest, we do have a bit of regret because we were competing with Manchester City and it would have obviously been incredible to win the league. But I don't think we should be too disappointed with ourselves. 
"We've done really well this season. There have been some big improvements. We are happy overall and we hope we can finish the season strong on Monday against Derby."
Hegyi played a starring role in the young Hammers' last outing at London Stadium, helping the team to a 3-2 win over Brighton & Hove Albion in March. The 19-year-old also featured in the 6-1 victory against Arsenal in Stratford in August.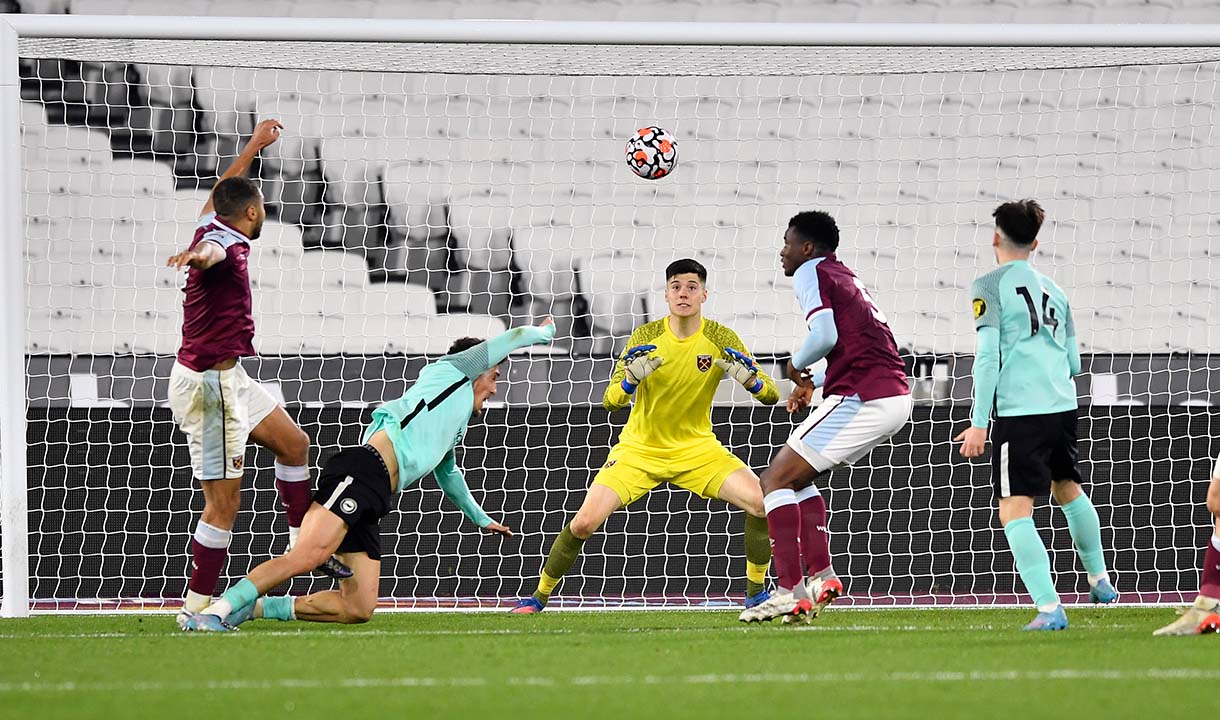 The shot-stopper relishes every opportunity he gets to feature at London Stadium but knows Derby County will be out to spoil the day for the Irons.
He continued: "I love getting the chance to play at London Stadium. It means a lot to us when we get that opportunity and we can't wait to play there again on Monday. We're always motivated for our matches but there's added motivation in these games.
"Derby will be tough. We had a tough game at their place earlier this season and we're sure they will be difficult again at London Stadium. For us, playing at our home stadium, it's a must-win game.
"Of course, we want to win every game. It doesn't matter to us that we're going to finish second in the league no matter what happens. We want to give the best account of ourselves and we want to win.
"If we win the game, it's a happy end to the season."