The dust is settling on a memorable 2021/22 season for West Ham United – and some of its Fantasy Premier League-playing supporters!
At the start of the season, we called upon the David Moyeses of living rooms far and wide to test their tactical acumen, a sharp eye for form and FPL prowess in an Official Programme FPL league.
The competition saw Claret and Blue supporters come together in the Club's own mini-league, where the top-scoring FPL players each month won a first-team shirt signed by a player of their choice.
Some 2,458 FPL managers answered the call and – after Sunday's final day of the Premier League season – we at long last have our winner.
Congratulations go to… Darren Valet and his team, Crockerdile Hunter!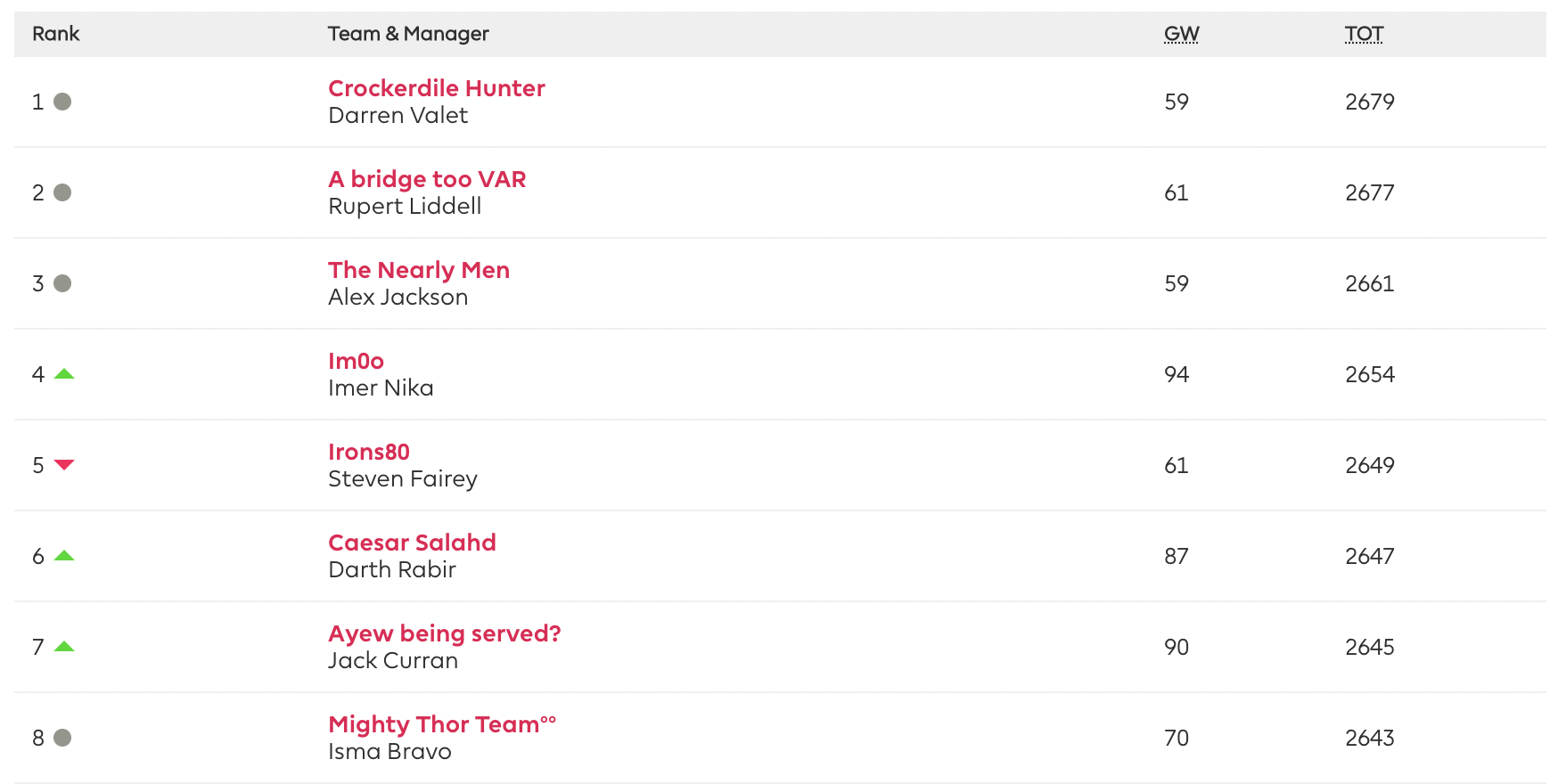 The Hammers fan will receive a shirt signed by the full 2021/22 West Ham United first-team squad, celebrating their memorable campaign competing at home and abroad.
Darren claimed top prize by the narrowest of margins – just two points the final margin of victory over second-placed Rupert Liddell and A Bridge Too VAR following Gameweek 38. 
It will have been a tense afternoon for Darren after he entered Sunday's games with just a four-point lead over Rupert – but despite a fiercely-fought Gameweek, it was Crockerdile Hunter who emerged on top of the leaderboard! 
And his team also managed to score over 100 points on no fewer than three occasions over the course of 2021/22, most recently in Gameweek 36, finishing the season with an overall team value of £104.5m – a huge increase from the original £100m in FPL terms.
Perhaps we should have predicted it… Darren has previous form for ranking highly, having finished 267th in the world last year (2020/21)!
As for this writer… 1,550th – a solid mid-table finish (or at least that's what I'm claiming)!
Click here to see how Darren's team finished up - and stay tuned to whufc.com for our full Hammers' FPL review of the season!