Ryan Fredericks may have had to remain patient when waiting for his chances in this most special of West Ham United seasons – but that has made the No24 even more determined to savour every moment he gets to help the team towards their goals.
The 29-year-old right-back, now in his fourth season as a Hammer, was named in the starting line-up for just the second time in the Premier League this term for Sunday's 2-1 victory over Everton.
And he played an important role in the team, helping to limit Richarlison's threat from the left flank while supporting Jarrod Bowen's efforts at the other end to unlock the Toffees.
The end result was the one his team were after, as Aaron Cresswell and Bowen struck either side of Mason Holgate's deflected equaliser to leave Fredericks delighted with both the run-out and outcome.
"I enjoyed it," he smiled. "I always enjoy playing for West Ham, whether it's 90 seconds at the end of the game or 90 minutes, I'm always going to enjoy putting the shirt on.
"I know that when I don't play for a while and come back in, I might not be able to do what I want to do – up and down, up and down for 90 minutes. I have to play a bit smarter at times and try to be solid.
"My pace got me out of trouble once or twice, which was nice, and any way in which I can help the team when I play is good and that was my little moment."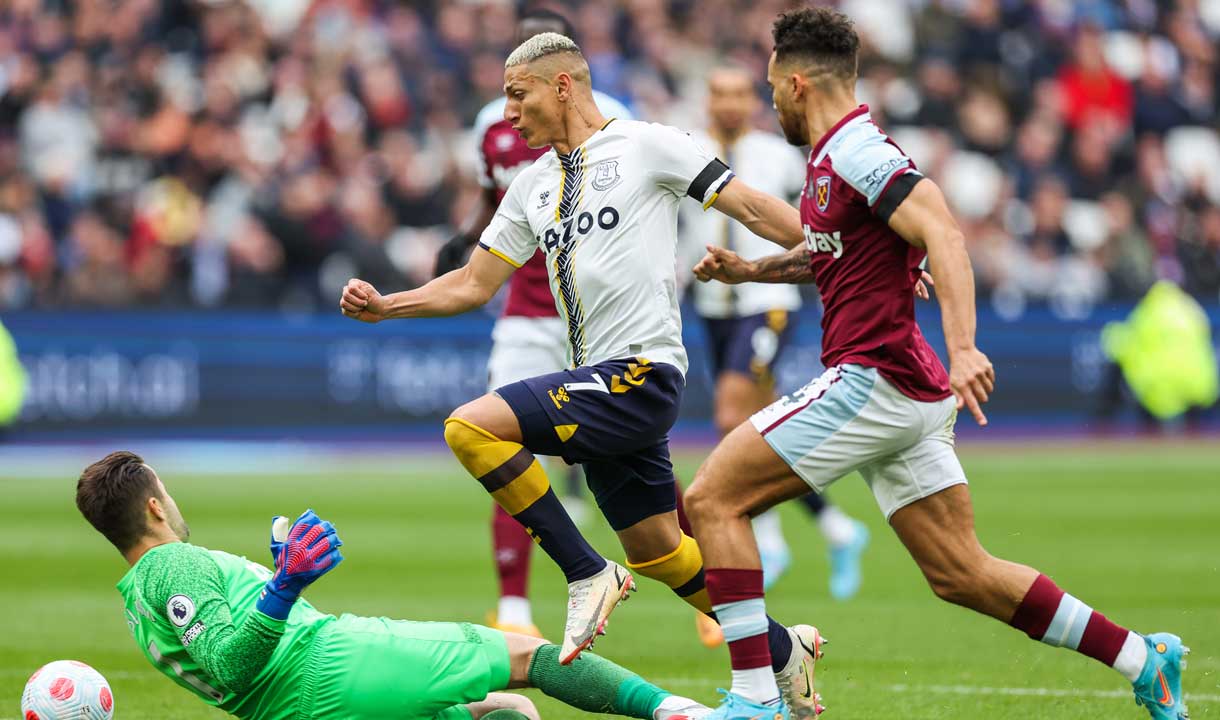 That moment was a signature burst of pace in the 29th minute, which allowed him to close the gap on Richarlison and nudge the ball away from the Brazilian after he had taken it past Łukasz Fabiański.
Just three minutes later Cresswell curled the Hammers in front, reiterating the importance of Fredericks' intervention.
"It's always nice to contribute to the team – you always have your moments so to have one of those and go down the other end and score was nice as well," he added.
"I hate giving Cress credit, but on this occasion I have to say it was lovely! He has got that all day. He practices it in training all the time and they're always flying in.
"We've got loads of good free-kick takers here, but Cress is probably the best and he's done it a few times now. He was close with the second one as well.
"Everyone knows how good his left foot is – he needed it and it came in at the right time."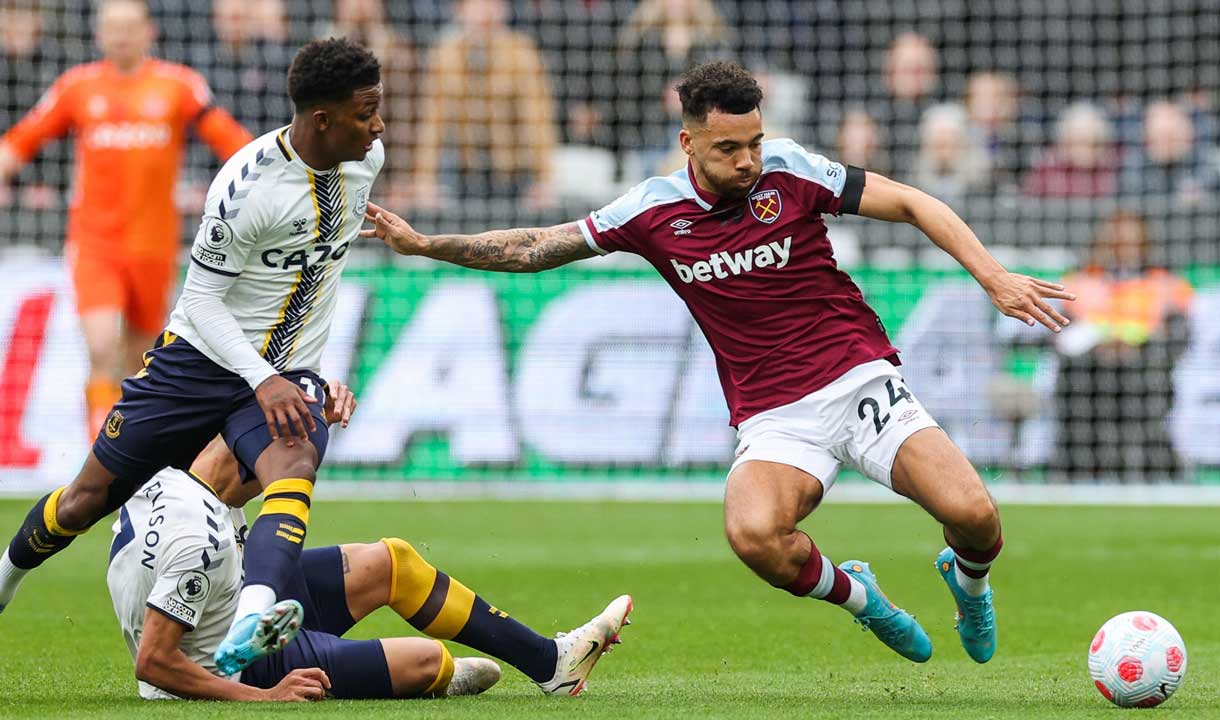 Sunday's victory over the Toffees was West Ham's 45th competitive fixture of the season, with the possibility of 12 more still to come.
Fredericks has appeared in 13 of them to date, and although West Ham's squad list may not be as lengthy as some others, he says every member is well-drilled to contribute to that success.
"As a professional, it's your job to work your socks off and not let anyone down, not let yourself down, whenever you're called on," he said.
"You train as a squad every day, so when you're thrown in you need to be fit to play the way the manager wants to. All the lads work their socks off from front to back and when you come in, you've got to do that as well.
"We're playing 50-plus games this season and it is a squad game. Everybody wants to play, don't get me wrong, nobody is happy sitting on the bench, but you can't sulk or worry because football changes quickly.
"A week ago I thought I'd probably be on the bench today, but a couple of days before you get the call to play so you always need to be ready."
I always enjoy playing for West Ham, whether it's 90 seconds at the end of the game or 90 minutes, I'm always going to enjoy putting the shirt on
Fredericks concluded by reflecting on the importance of the victory towards the Club's ambitions of securing a second successive season of European football, as focus shifts to Thursday's UEFA Europa League quarter-final first leg against Lyon.
"It's a massive win," he added. "We want to stay in those European positions – we've had a taste of it this year and we don't want that to stop. We want to be a top-six club going forward.
"I'd love to play on Thursday, of course. Those are the kind of games of football you want to play, massive games. It will be absolutely bouncing here and we're all buzzing for it.
"We've tried not to think about it for the last week because today was massive for us, but it's in the back of the mind a bit that we can't wait for Thursday and we will be raring to go.
"The manager instilled it in us at the start of the season that we're not just in Europe to take part, look at the other teams and say 'wow'. Even if we play a bigger team next or get to the final, we're not there to look at the other players. We think we're just as good, if not better, and we're more than confident that we're going to win the next couple of games and go through."