With the Gameweek 18 and 19 deadlines in such close proximity, here is your guide to the next two FPL rounds, and which Hammers might be able to pick you up a few points as we move into 2023…
Deadlines, deadlines, deadlines.
It is this sort of time of the year when those with an eye on their teams move up the ranks, so don't say we did not warn you.
With the festive and New Year fixture list in full swing, the FPL deadlines are fast approaching.
So here is your reminder to keep an eye on the app, as the Hammers face Brentford and Leeds in quick succession. Two Gameweeks means two transfers and two quick deadlines. Gameweek 18 is Friday 30 December at 6.15pm, while Gameweek 19 will start on Monday 2 January at 4pm.
Saïd Benrahma in form
The bright spark from the Hammers' 3-1 defeat against Arsenal on Boxing Day was that Saïd Benrahma was once again on the scoresheet.
The Algeria winger made it three goals in five Premier League matches for West Ham United when he converted a first-half penalty past Aaron Ramsdale in north London.
And while the Hammers were unable to protect their lead at Arsenal, such goalscoring form has seen Benrahma become a player that FPL bosses are keeping an eye on.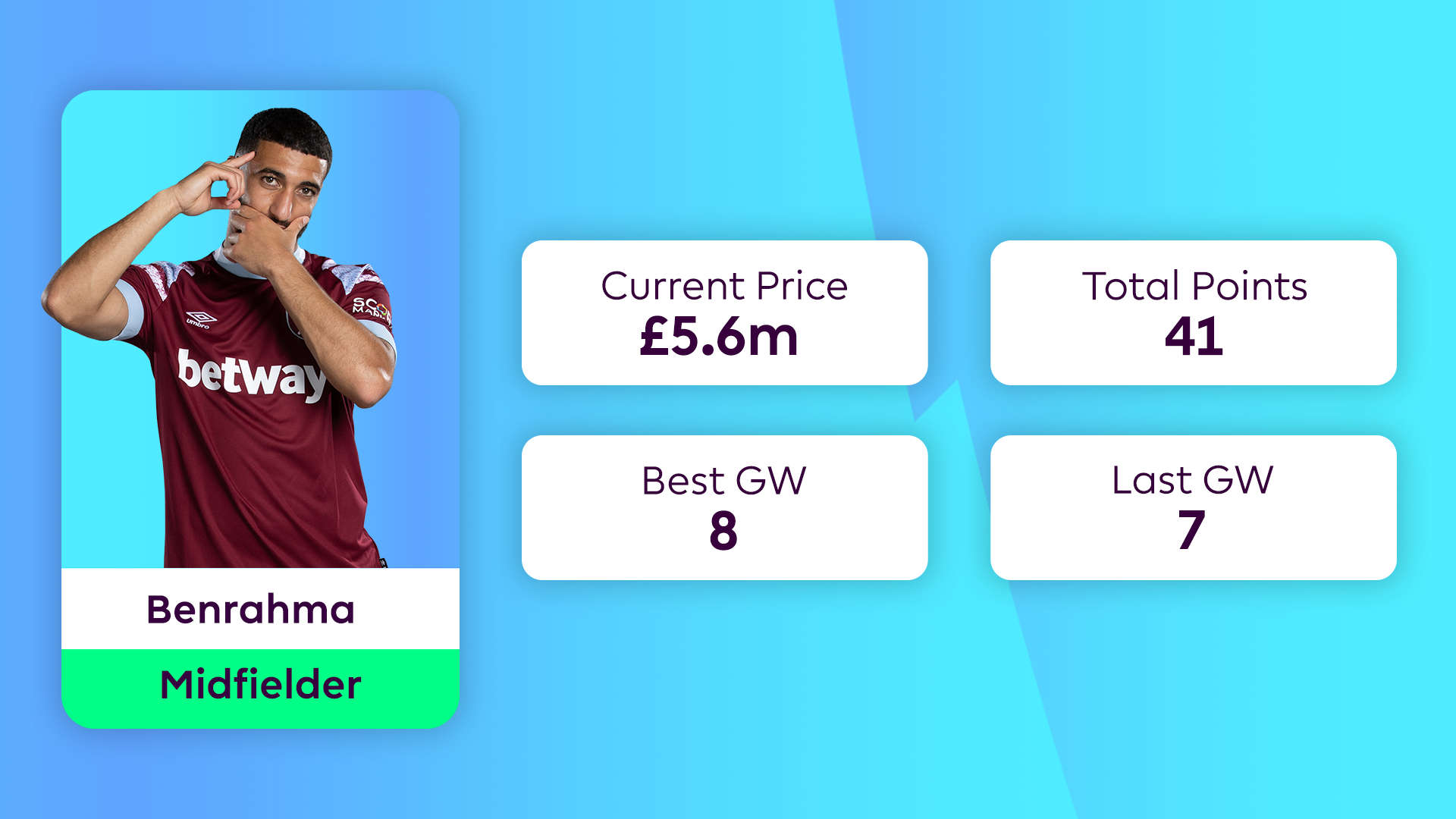 And for good reason too. Not only is he able to change the game, with his tricks and flicks, but importantly – in FPL terms – the No22 is scoring points for the managers who back him.
"I think that this year, my good form is not so much a physical thing," the No22 stated, "but it's more because I've regained my self-confidence and I'm trying to be as free as possible on the field. I think that's what's helped me.
"I also have the impression that the players trust me, a bit more than before. So now I try to play my own style of football as it comes, without worrying about it."
A look at the fixture shows it might be a good time to add Benrahma too. The Hammers next four fixtures are rated as two by the FPL Fixture Difficulty ranking.
West Ham United's next three fixtures: BRE (h), LEE (a), WOL (a)