After having completed the West Ham United Foundation's (WHUF) National Citizen Service (NCS) programme, this year's 150 summer graduates were invited to collect their certificate and celebrate their achievement.
Open to young people aged 15 to 17 years old, the NCS is a government funded scheme run during the school holidays, focused on personal and social development.
Since partnering with the programme in 2020, the Foundation has welcomed students from over 40 schools and colleges across east London to take part in a range of activities aimed at developing a host of life skills while having fun and meeting new people.
This summer's NCS scheme consisted of two weeks of activities. Firstly, accompanied by programme coordinators, students travelled to the coast for a camping trip. Among the happy campers was Amelia, who described the importance of broadening her horizons: "I've never done anything like that before, so it was good to step out of my comfort zone."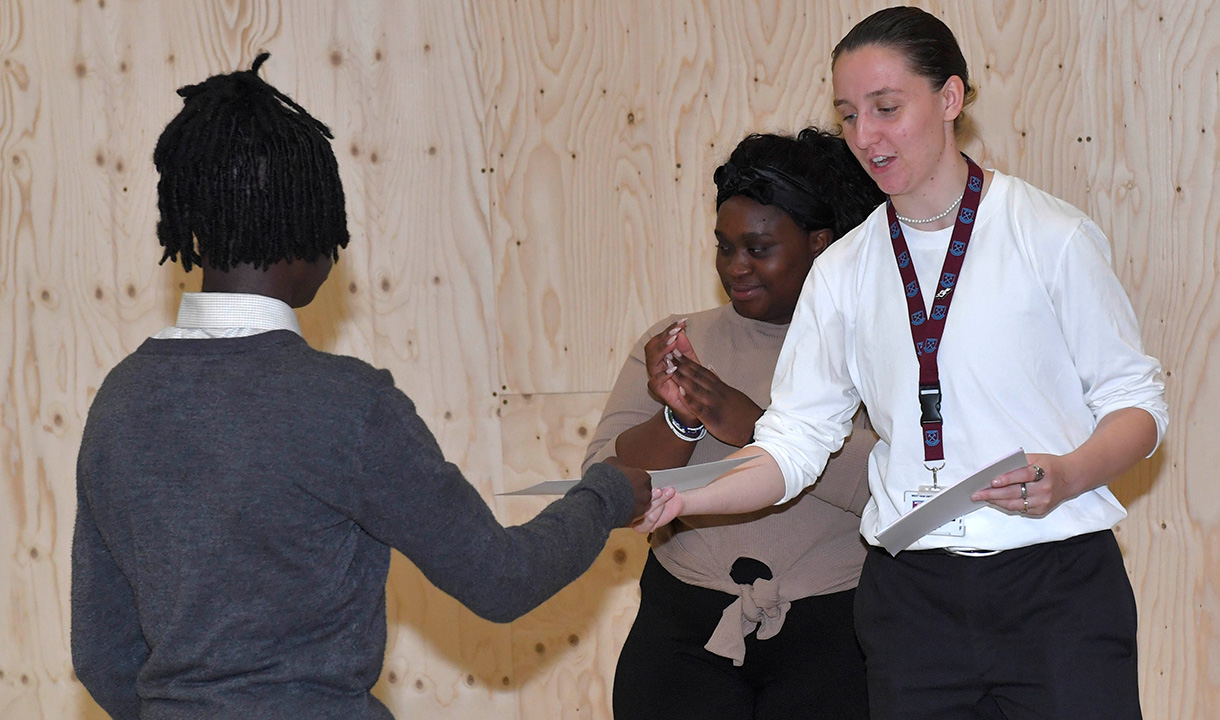 During their five days in Dorset, participants enjoyed a whole host of new experiences such as various water sports, axe throwing and archery. As well as physical activities, coordinators also led workshops in which they discussed CV writing and explored hot topics such as the dangers of excessive gambling.
"The workshops managed to keep us productive and were a great addition to the water sports! Not only were they educational, they were also really enjoyable." claimed Amelia.
For the second week, students were divided into groups and instructed to devise a plan for a social action project. Through effective communication and teamwork, groups came up with, and carried out, their ideas to raise money for a charity of their choice. 
One of the many success stories from the social action projects was Thierry's plan to raise funds for Cancer Research UK. By handing out personalised leaflets in Stratford, hosting a videogame party and a bake sale, Thierry and his team managed to raise hundreds of pounds.
Looking back on his experience, Thierry was thankful for the programme for having made him more socially confident, as he looks to pursue a career in Sports Science: "When we went into NCS, I had quite bad social anxiety." he explained. "But the scheme has helped me develop my social skills. It's changed my life. Obviously, being a physio, you have to talk to people one-on-one.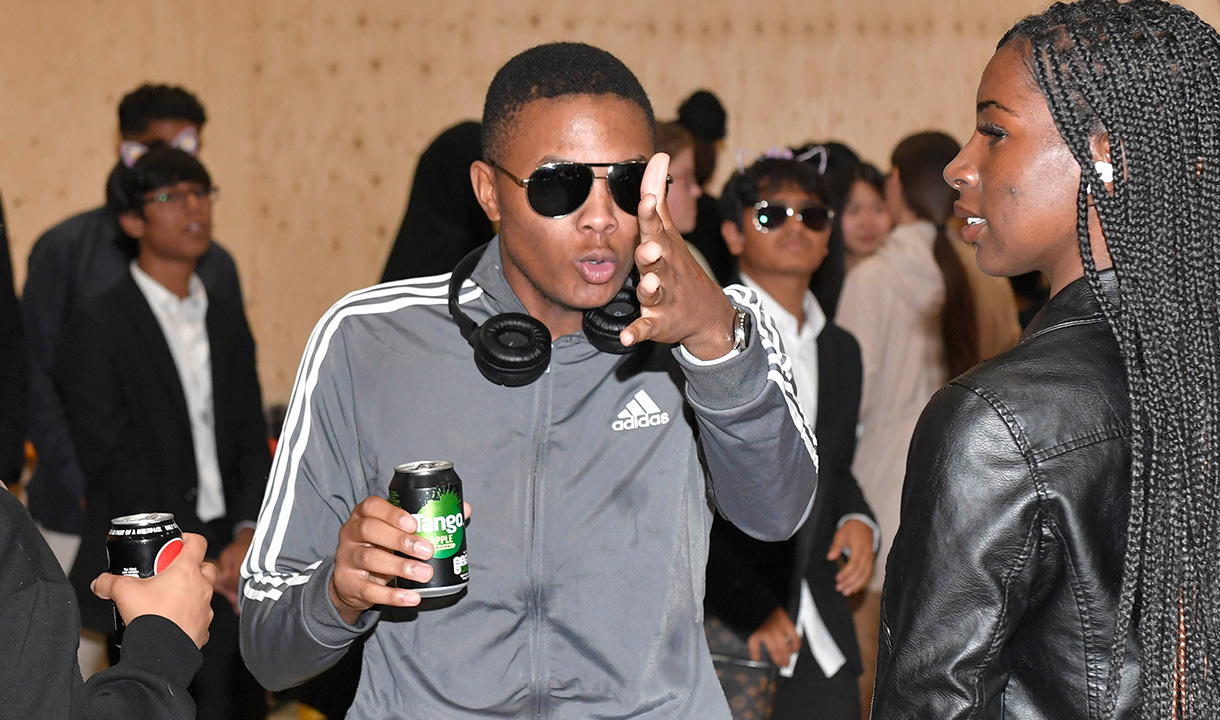 "Through NCS, my social anxiety has definitely got better, I feel like I can talk to people more which will help me massively going forward."
Upon collecting her certificate, Amelia also mentioned her improved communication skills while reflecting on her NCS journey and also appreciated the emphasis the scheme placed on teamwork: "I'm grateful I can show on my CV that I'm a good speaker and know how to work with people." claimed Amelia. "When I apply for jobs, regardless of the sector, these are great skills to have, especially if you can back them up with experience."
Having reconnected with their peers during the graduation event on Tuesday, both Amelia and Thierry were also appreciative of the NCS' role in building new relationships outside of their pre-established friendship groups: "Although I signed up with friends, I enjoyed the fact they split us up." said Amelia. "It meant we could meet other people and come out of our shell. We've made some great memories together at NCS!"
For more information on how to register for WHUF's NCS upcoming Autumn programme delivered over the October half term, please contact our NCS coordinator Ruth Kennedy at [email protected]