In honour of National Care Leavers' Week, the West Ham United Foundation opened its doors to young participants of the newly launched Future Youth programme. 
Gathering at the Royal East Lounge in London Stadium for a special employability workshop and speed interviews, the event welcomed distinguished guests from the Cabinet Office, along with representatives from various sectors, including hospitality, policing, and football. 
Johnny Mercer MP, the Minister of State responsible for care leavers, emphasised the significance of Care Leavers' Week, stating: "This week provides a valuable opportunity to acknowledge the remarkable potential of young people who have experienced care. It is our duty to pave the way for their smoother transition into employment and society. Today's event is dedicated to exploring and unlocking these opportunities." 
Future Youth
Funded through the NCS targeted community grant scheme, the WHU Foundation's Future Youth initiative provides a three-day enrichment programme to care-experienced young people aged 16 to 17. With a commitment to engaging 45 young people each year, the programme spans 18 hours of engaging activities, featuring a diverse range of workshops and experiential learning.
The programme's core principles include promoting social integration by collaborating with a wide network of referral partners, enhancing personal skills through customised activities for each cohort, and establishing connections between the young participants, local employers, and specialised mentors to enrich their experiences. 
On the third day of their programme, the young people were invited to London Stadium for a WHU Foundation led workshop followed by a Q&A with employers and cabinet ministers which explored the diverse pathways into employment.
National Care Leavers' Week Event at London Stadium
The panel consisted of distinguished individuals, including Stacia Traille and Avi Collins from the Met Police; Peter Wardley, General Manager at Radisson Blu hotels, West Ham United's Learning & Development Manager Louise Foster, as well as Johnny Mercer MP, Minister of State with responsibility for care leavers and David Johnston MP, Under Secretary of State at the Department for Education. 
Despite their reputable positions within their respective industries, the panel conveyed a relatable and down-to-earth demeanour. Some even candidly shared their experiences of leaving school early or pursuing alternative paths to personal skill development, demonstrating that success can be achieved through various avenues.
"You can get qualifications through school, but it's those personal skills like communication that are just as essential," Premier League Director of Community Nick Perchard emphasised. "If you can talk to people, listen and understand them, then you can go a really long way. Talking about their personal skills, every single speaker drew attention to the fact that no matter where you come from, if you can understand and work with people, you can become successful." 
Reflecting on the down to earth nature of the panel, Future Youth participant David Zilinskas commented: "All of the stories from the panel were very inspiring. They were all from different backgrounds, they all overcame challenges to get where they are. It shows that where you come from doesn't define you. You can do whatever you want and hard work pays off."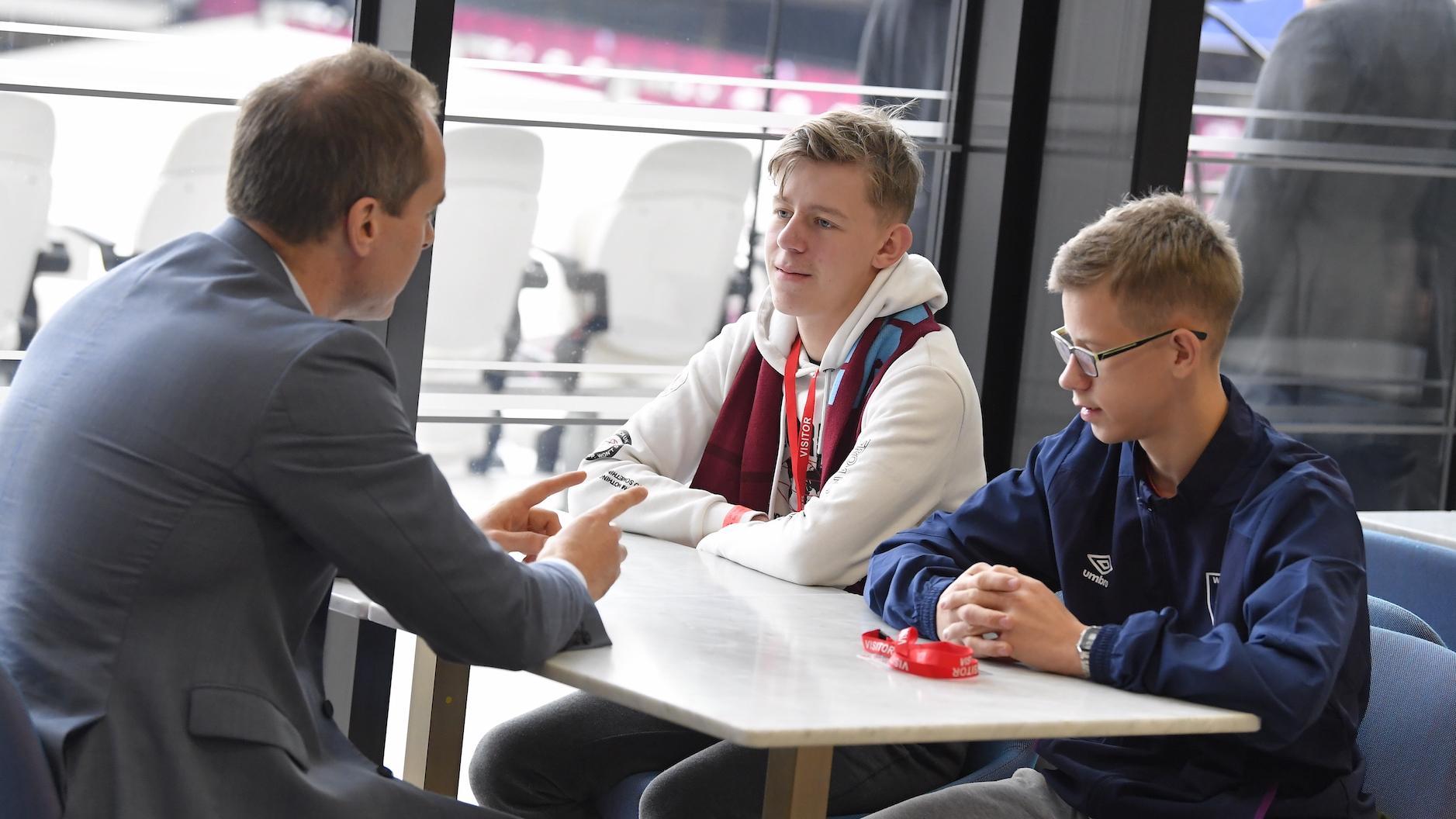 The opportunity to connect meaningfully with young individuals who have navigated the care system is a privilege that the WHU Foundation deeply cherishes. Recognising the exceptional role that football clubs play within their communities, particularly in reaching out to vulnerable individuals, is a prospect that the cabinet ministers are eager to further explore as they seek to expand their collaborative efforts. 
"Football clubs play a really important role within their communities," Johnston MP added. "They can engage people that organisations like school or government struggle to reach. By using the power of football and clubs like West Ham, we can connect with them with activities such as today to help them develop their skills, broaden their networks, and understand the options they've got in the future." 
The enthusiastic presence of everyone involved was a testament to their shared commitment to unlocking the potential of care-experienced young individuals. The resounding message they took away from the event was that support is readily accessible to them, and their local football clubs can serve as a launching pad for greater opportunities. 
Engaging young people, business leaders and ministers in conversations within the setting of a football club holds immense potential
"People talk about you have to see it to believe it," said WHUF CEO Joseph Lyons. "Engaging young people, business leaders and ministers in conversations within the setting of a football club holds immense potential. I hope that a few key insights from today will strike a chord with them, serving as the spark that ignites new opportunities, whether it's an interview or an apprenticeship." 
Lyons' ambitious vision for the Future Youth participants mirrors successes previously witnessed by the WHU Foundation. Leo, a former participant at the Foundation's The Training Ground employability programme and volunteer coach at Premier League Kicks, has progressed in leaps and bounds in the hospitality industry. Having attended a similar event before becoming part of the concierge team at Radisson Blu Hotels, Leo was hoping to inspire his younger peers, having been in their shoes just a year previously. 
Recalling his journey, Leo shared: "When I returned to London, I faced exclusion from mainstream education and became entangled in gangs and antisocial behaviour. Fortunately, I was able to break free from that life, and that's when I first connected with the West Ham United Foundation.
"I held strong anti-work and anti-establishment beliefs at the time, but I encountered individuals at the Foundation who genuinely cared. I never thought anyone would care for someone like me, but that's when the momentum of positive change started rolling. 
"I obtained my Level One coaching qualifications, funded by the West Ham Foundation, and engaged in volunteer work at Premier League Kicks. Later, at an event similar to the one today, I had the privilege of meeting Peter Wardley, the General Manager at Radisson Blu Edwardian Grafton Hotel. He took a chance on me, despite my lack of prior experience in the hospitality industry, and a year later, things couldn't be better. I've found my place in an industry, all because someone was willing to provide me with an opportunity."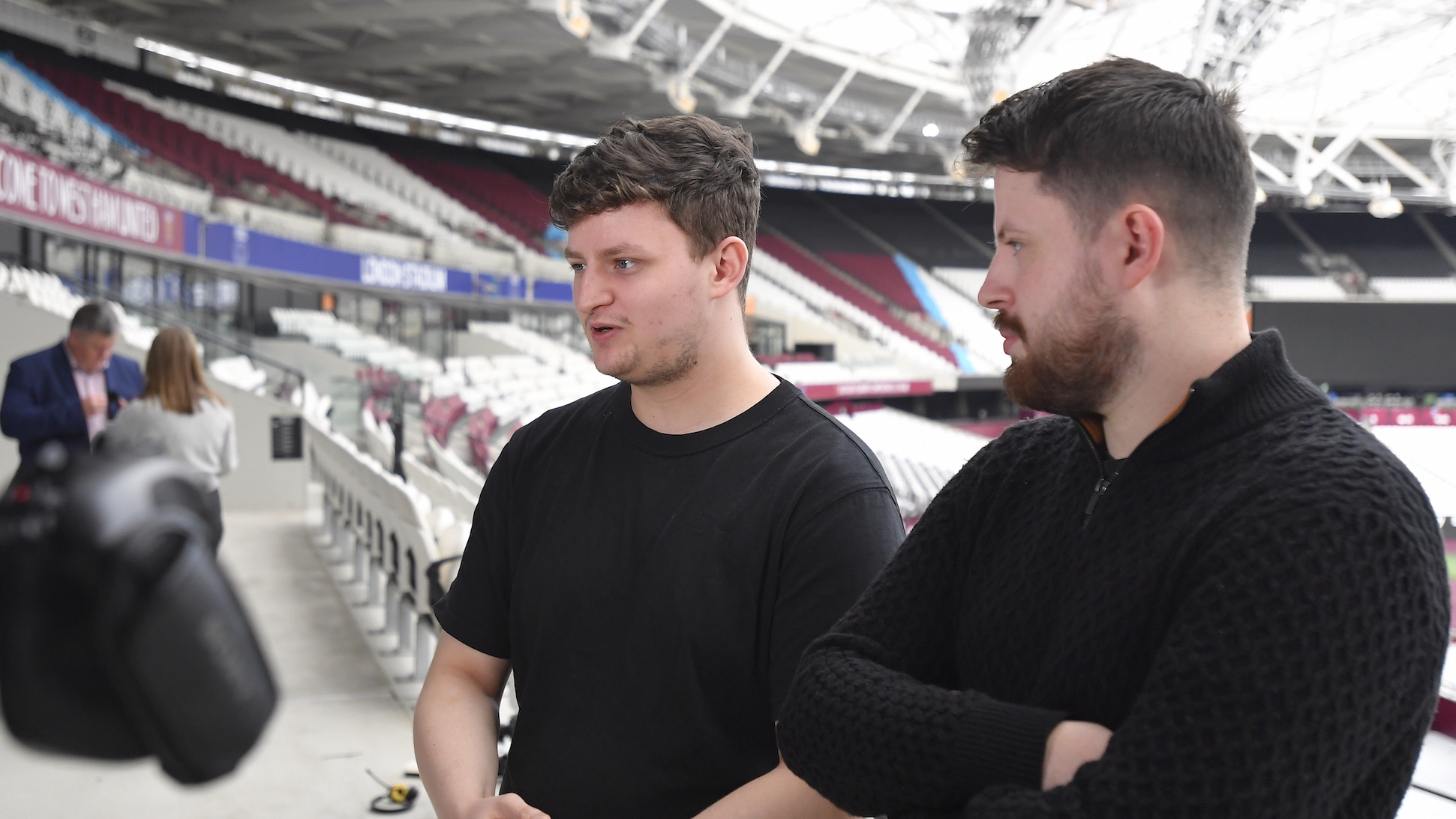 The WHU Foundation's employability workshop at London Stadium during National Care Leavers' Week exemplifies the Club's commitment to supporting the care-experienced community. 
In addition to the transformative Future Youth project, they are a Care Leaver Covenant signatory, collaborate with other London Football Club Community Organisations via London United, and offer opportunities and pathways in their community programmes. 
With work experience placements, mentoring support, and involvement in scholarship initiatives, West Ham United actively breaks barriers and empowers care experienced young people while fostering pan-London connections to improve their outcomes.