In a world often overshadowed by division and discrimination, the West Ham United Foundation's Walking Football and Advantage mentoring programmes stand as beacons of unity, empowerment, and inclusivity. As Mental Health Awareness Week takes centre stage, we celebrate the Foundation's unwavering commitment to erasing societal barriers and fostering support for mental wellbeing.
Walking Football 
Through engaging and inclusive sessions, the programme has succeeded in creating a supportive environment where individuals from all walks of life can find solace, connection and joy on the football pitch. 
Chris Foulger, an esteemed member of the West Ham United Foundation community who joined Walking Football having completed the Foundation's exercise referral programme 150 Club, reflected upon the profound impact it has had on his life. 
"Before joining the Foundation's 150 Club, I was struggling to find my way," he said. "I had put on a lot of weight, was relying on antidepressants, and lacked emotional stability. 
"However, since immersing myself in the gym and the Walking Football sessions, everything has changed. It's allowed me to regain control over my life and prioritise my mental health. I've built a toolbox of strategies that helps me maintain balance and wellbeing. 
"Engaging in Walking Football has opened up a whole new realm of connection and fulfilment for me. The opportunity to collaborate with individuals facing similar challenges, both physical and mental, has been incredibly rewarding. Seeing others grow in confidence and witnessing their progress firsthand brings me immense joy."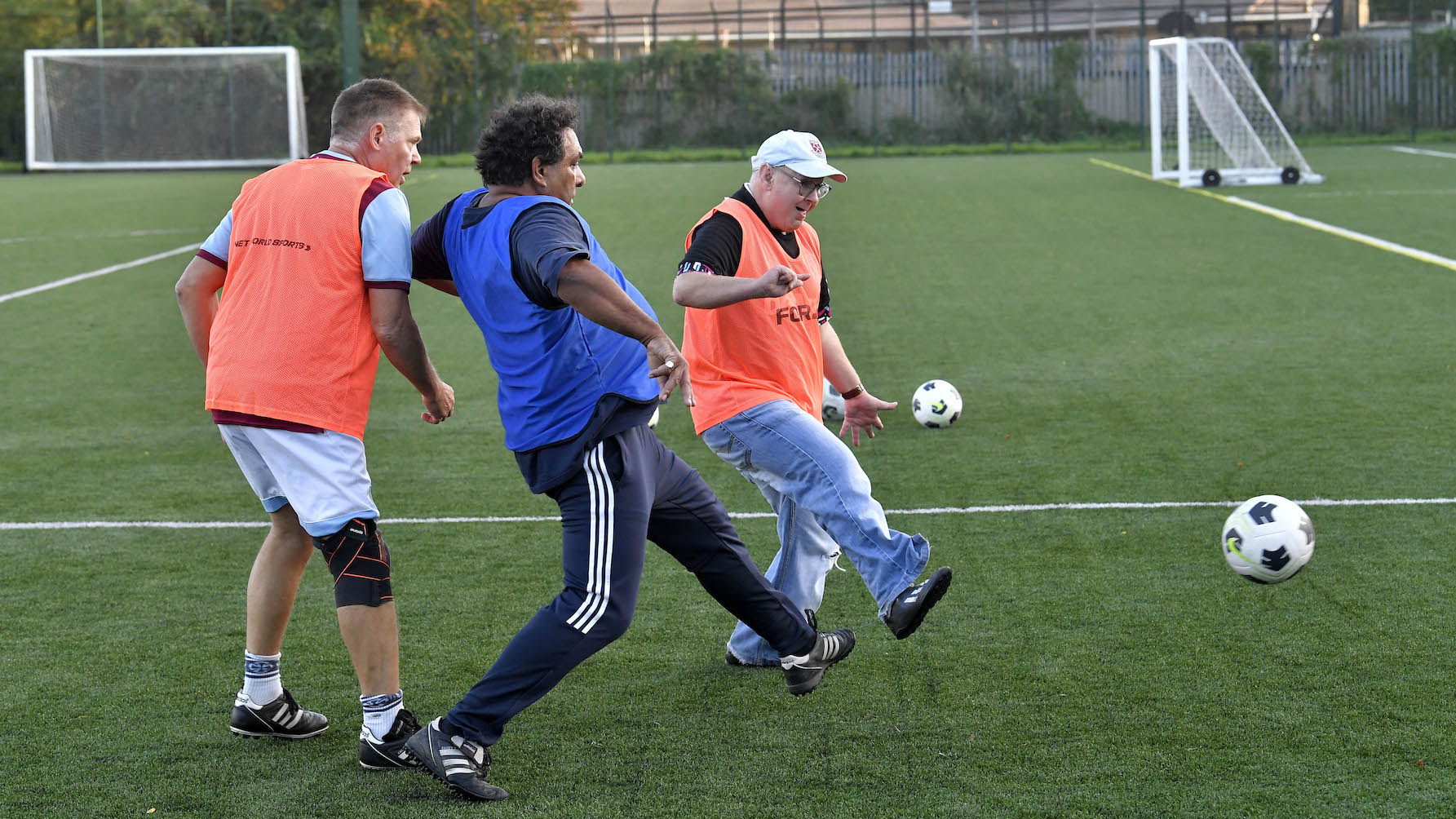 As he continues to benefit from the sessions, finding renewed strength, Foulger's desire to give back has grown, as he aspires to become a coach, spreading the same sense of inclusivity and empowerment that has had such a positive impact on his own life.
"What sets this programme apart is the genuine inclusivity it fosters," he continued. "It's designed to embrace individuals of all abilities and ages, ensuring that everyone feels welcome and valued. 
"When we unite, regardless of our disabilities, and collectively pursue a common goal, the result is nothing short of beautiful. This programme embodies the spirit of togetherness, granting every person an equal chance to participate, contribute, and thrive." 
Sarah Nasso, another participant who has discovered the physical and social value of Walking Football, described the transformative influence it has had on her mental health. Within the welcoming embrace of the programme, Sarah finds more than just a recreational activity; she finds a family – a compassionate community that truly understands the challenges she faces.
Here, I feel completely accepted and I've had the pleasure of meeting some truly wonderful people
"They're like family to me. Since I suffer from seizures, they're incredibly protective and caring. It's comforting to know that I'm not seen as an outcast because of my condition. I genuinely look forward to my Friday sessions because I know I'll be well taken care of if anything were to happen. 
"What's truly remarkable about the Walking Football at the Foundation is the level of inclusivity which is not commonly found elsewhere. Here, I feel completely accepted and I've had the pleasure of meeting some truly wonderful people."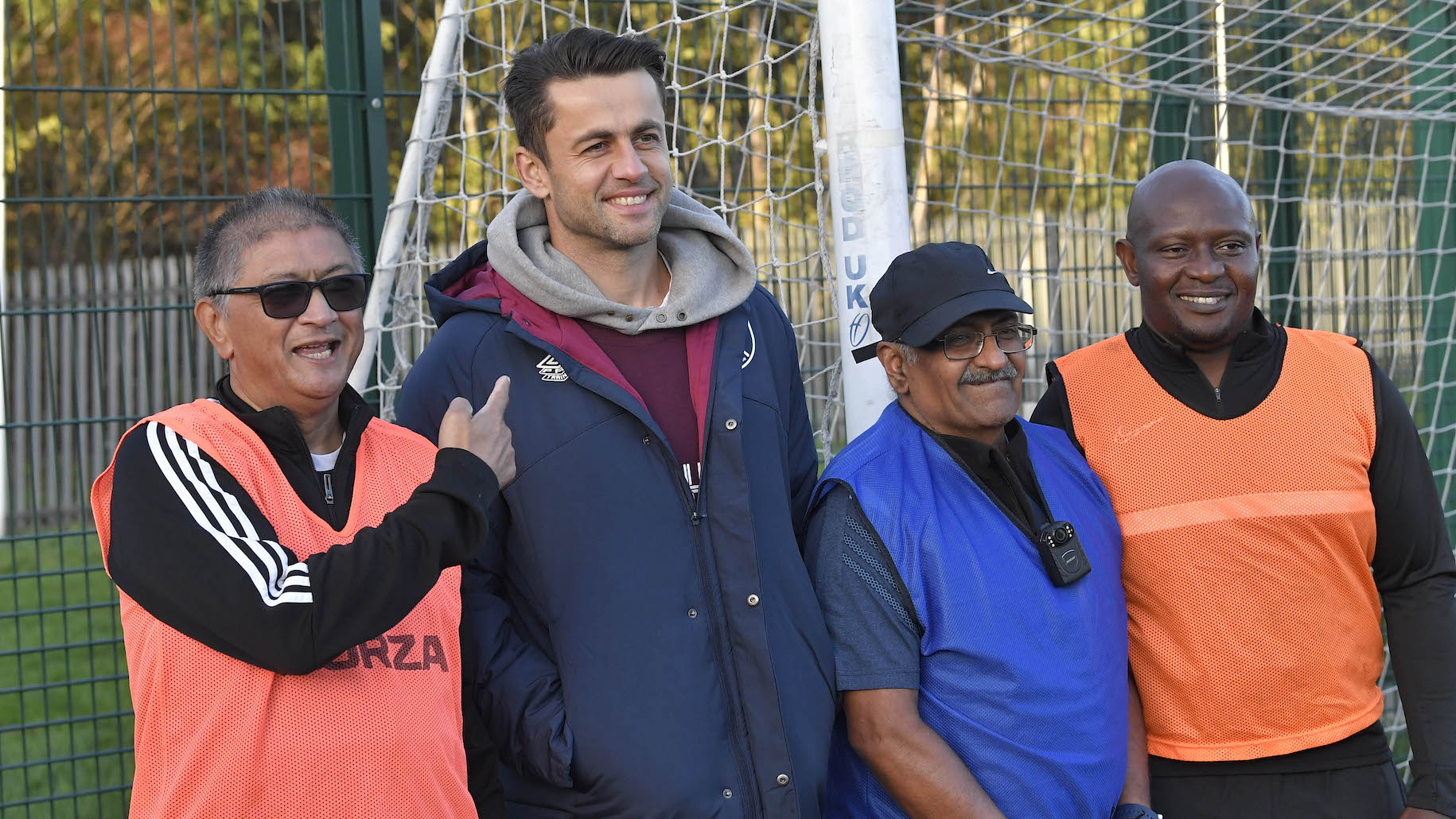 Advantage mentoring 
Simultaneously, this Mental Health Awareness week, the Foundation is also highlighting the outstanding work of its team of mentors who continue to make a positive impact in the lives of young people in East London through the Advantage programme. 
This year's theme, 'anxiety,' addresses one of the most prevalent mental health issues we encounter. According to a recent survey by the Mental Health Foundation, a quarter of adults feel anxious to the extent that it inhibits them from pursuing their goals, some or all of the time. Nevertheless, it is crucial to recognize that anxiety can be effectively managed, and that is precisely the objective of the Advantage programme. 
Delivered in collaboration with community club organisations across the country, Advantage is a free one-to-one wellbeing mentoring programme for 14–21-year-olds, providing impactful mental health support for young people by bringing together the charitable arms of professional football clubs and the local NHS. 
The programme is unique in its approach to mental health support as the partnership with community club organisations not only amplifies the scheme's outreach, but also provides an encouraging and relatable environment. 
Our Foundation mentors, hailing from the surrounding communities, truly empathize with our mentees, having been in their shoes
"Being able to deliver our sessions at the West Ham United Foundation allows us to engage with young people in an inspirational and relatable environment that a young person might feel more comfortable in," said WHUF Youth & Community Work Manager Paul Iseghohi. 
"Our Foundation mentors, hailing from the surrounding communities, truly empathize with our mentees, having been in their shoes. They seamlessly incorporate youth work principles into the sessions, ensuring a deep connection with the young people. Their invaluable understanding of local needs, pressures, barriers, and opportunities makes them relatable guides for our young minds."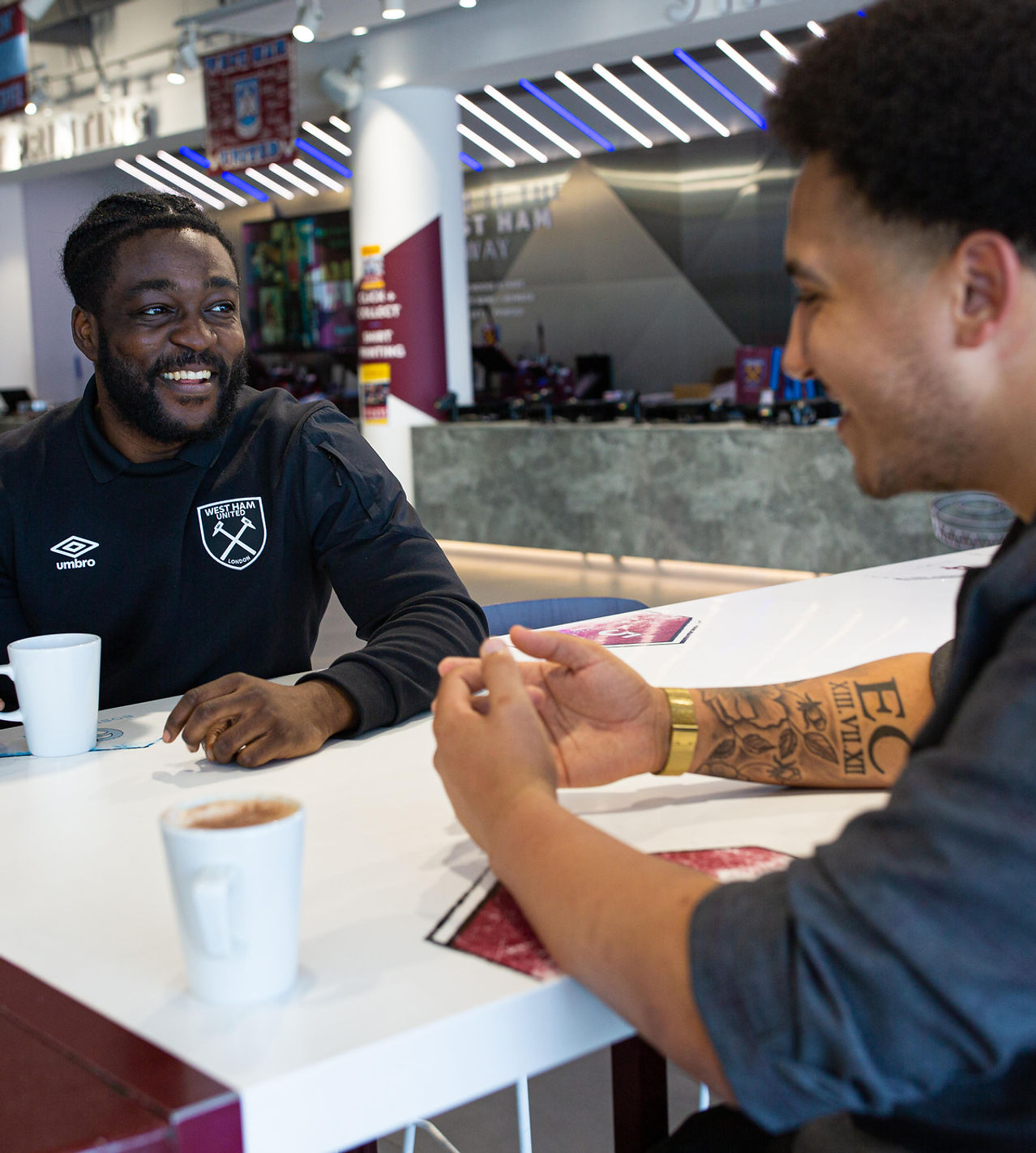 Having joined the programme to improve his mental health and self-confidence, Shazeb described how the weekly one-to-one sessions provided him with the tools to help improve his mindset and effectively navigate past experiences. 
"The Advantage programme has really helped me escape my past and negative experiences," he said. "Before this mentorship I was extremely low in confidence and self-esteem. In the first two weeks I learned so much. It made an immediate improvement in my mindset. 
"It has given me a better insight into becoming a positive role model for young people going through the same experiences as I have. It also gave me a sense of responsibility to make the right decisions and focus on creating a successful future. I feel I am a better person and the changes have been noticed by my family, friends and even teachers at my college." 
Reflecting on the impact of the mentoring, Shazeb continued: "As a result of the mentoring, I learned how to overcome negative thoughts, feelings and how to deal with anxiety. I understood the importance of setting myself goals in order to be able to achieve my dreams. I have realised how valuable and important life is and I am building a positive future full of ambitions and goals."
For further resources and support, we encourage you to visit mentalhealth.org.uk. Together, let's continue the conversation, break down barriers, and prioritize mental health for a brighter and more resilient future.