The West Ham United Foundation (WHUF) is delighted to celebrate the 12th edition of International Fitness Day. 
International Fitness Day represents a chance to highlight the importance of being physically active and the benefits of leading a healthier lifestyle. Since 2010, Fitness Day has become a crucial way through which organisations have raised awareness of the advantages of working out and encouraged people in their communities to undertake physical activity. 
It is also an occasion to celebrate what fitness means to people and how it positively impacts their lives. Crucially, the campaign seeks to break down the barriers which stop people from being active and emphasise that fitness is indeed for everybody.
If the last two-and-a-half years have shown us anything, it is that physical exercise is crucial in helping everyone lead healthier and happier lifestyles. Currently in the UK, according to government reports, the majority of deaths from cardiovascular disease are completely preventable, with lack of physical activity being one of the key risk factors.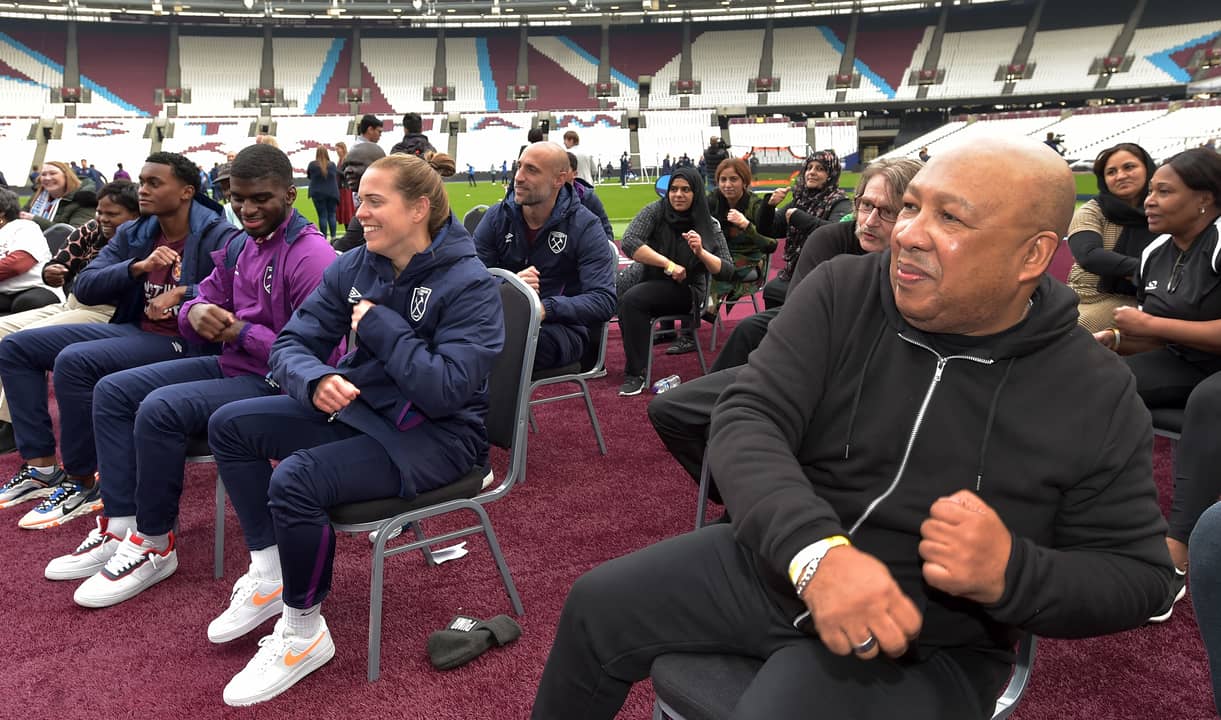 It's no secret that the benefits of being physically active are plentiful. Numerous studies have consistently demonstrated that it significantly reduces the risk of cardiovascular diseases, various types of cancer and Type 2 diabetes. Regular exercise has also been shown to improve mental health in a myriad of ways. By releasing hormones like endorphins and cortisol, physical exercise can help us feel happy, boost self-esteem and combat stress, thus reducing the risk of depression.
In Newham, the home of West Ham United Foundation, the index of residents classed as physically inactive is higher than the rest of neighbouring boroughs. To combat this, the Foundation offers a range of programmes dedicated to keeping members of the community active.
One programme which promotes positive health and wellbeing linked to physical activity is 150Club. Formed in 2015, the programme owes its name to the NHS recommended amount of 150 minutes of exercise people should take per week. The initiative, run by the West Ham United Foundation, NHS North East London Clinical Commissioning Group and Newham Council, looks to keep residents at risk of diabetes or cardiovascular diseases physically active.
The scheme offers over-18s a free, 12-week physical activity programme at 12 locations across Newham, including virtually. During their time at 150Club, members are provided with weekly sessions, from a range of physical activities, and lifestyle advisor support, to not only help them complete the programme, but continue with their improved healthy lifestyle.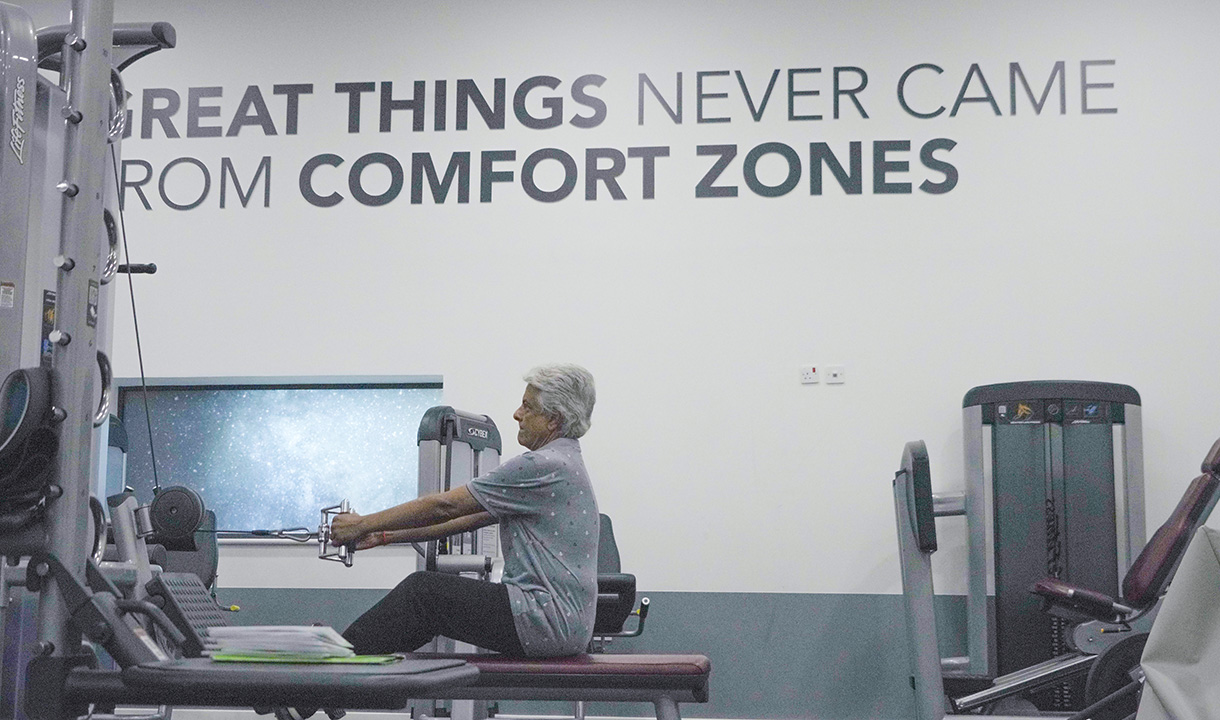 Just this year, 150Club celebrated and recognised the 1000th person to complete the programme. Successful completers often report significant positive impacts to their everyday lives.
Once reluctant to join the programme, Catherine Igbeka, who was diagnosed with prediabetes, described how 150Club impacted her outlook on physical exercise: "I had an open mind but was not sure if this programme would help." she said. "However, having completed the programme with the help of my instructor, my BMI is lower, my clothes fit better. 
"I'm vibrant and full of energy and I can walk long distances briskly with no aches or pain. My muscle tone is better, my sugar level was also lower. I hope to continue all the activities – gym, swimming, exercise classes – included in the discounted membership I was offered."
The award-winning programme saves the NHS an estimated £1.4million each year, with participants consistently reporting increased levels of activity in their lives of 262 per cent during their programmes. During the event hosted at the London Stadium to celebrate its 1,000th successful completer, Foundation CEO Joe Lyons outlined the significance of the Foundation in engaging members of the community, through the power of football.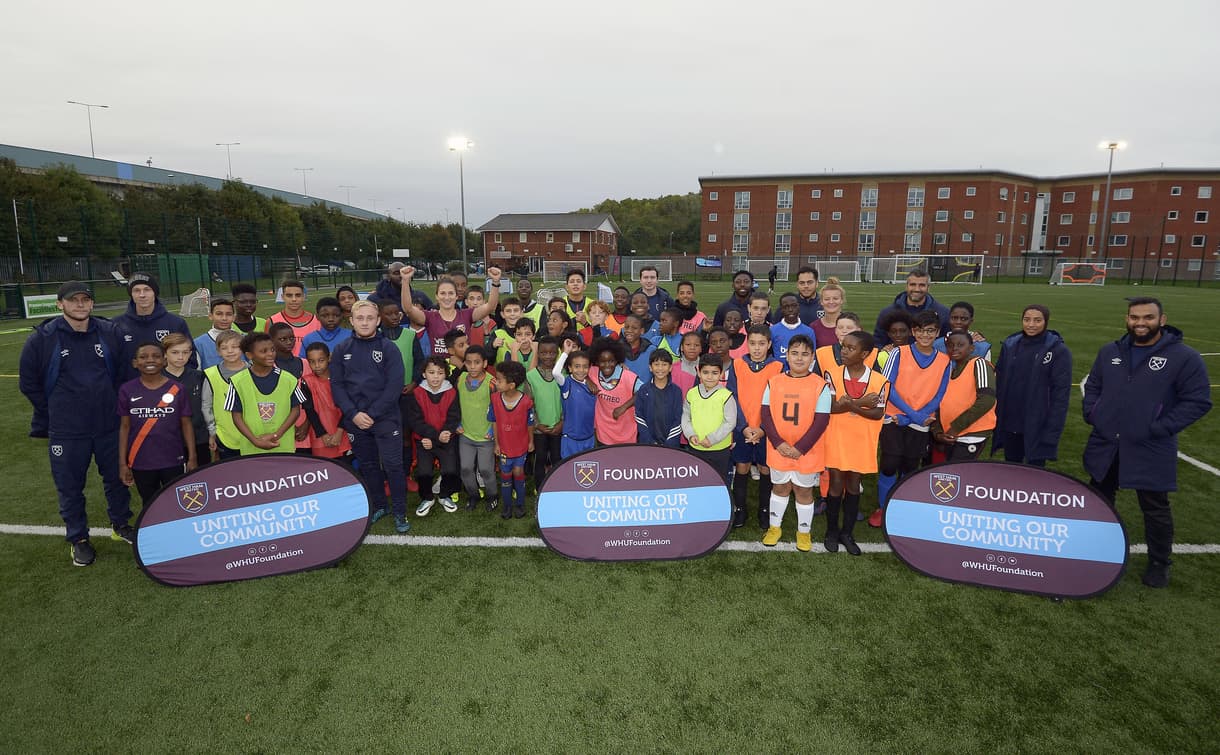 "We're now understanding after 30 years of football club community schemes' impact in their local area; the relevance and the power they have to engage people." said Lyons. "The football club, its community arm and its partnerships across their area, can have so much impact regarding social issues.
"I'm really proud of West Ham United and what it's doing and will continue to do in its local community."
For those wanting to take the first steps on their fitness journey, there are a range of programmes available for all ages and abilities.
Premier League Kicks uses the appeal of the Premier League to engage 8 to 18-year-olds in football, sport and personal development opportunities.
In addition, for adults who enjoy a slower version of the game, Active United welcomes both men and women, on Mondays and Wednesdays respectively, to take part in lower intensity level team sports, such as football and basketball.
If you or anyone you know has been diagnosed as pre-diabetic or at risk of heart disease, please contact [email protected] for more information. You can also access our free 12-week programme through a GP, health professional or self-referral.
For further details on how to join Premier League Kicks or Active United, please contact [email protected] and Chris Cronin at [email protected], respectively.