The West Ham United Foundation (WHUF) celebrates International Day for Persons with Disability, a day recognised around the world to promote inclusivity, empowerment and create opportunities for people with disabilities. 
150Club, a free community prescription programme leading Type 2 Diabetes and cardiovascular disease prevention across Newham, is one of the Foundation's many programmes that place inclusivity at the centre of its work.
Tamara, who recently completed the programme, had initial reservations about joining 150Club partly due to the challenges created by her mobility restrictions and visual impairment.  
"Before I started the programme, I was unable to perform very simple exercises," she told whufc.com. "I couldn't coordinate my body in the sequencing of exercises. I had a lot of pain and I had been sent to the programme by my physiotherapist. 
"I was really scared. I was aware of not being able to do exercises, aware of my pains and I was really nervous. Then, I realised the exercises didn't seem too vigorous."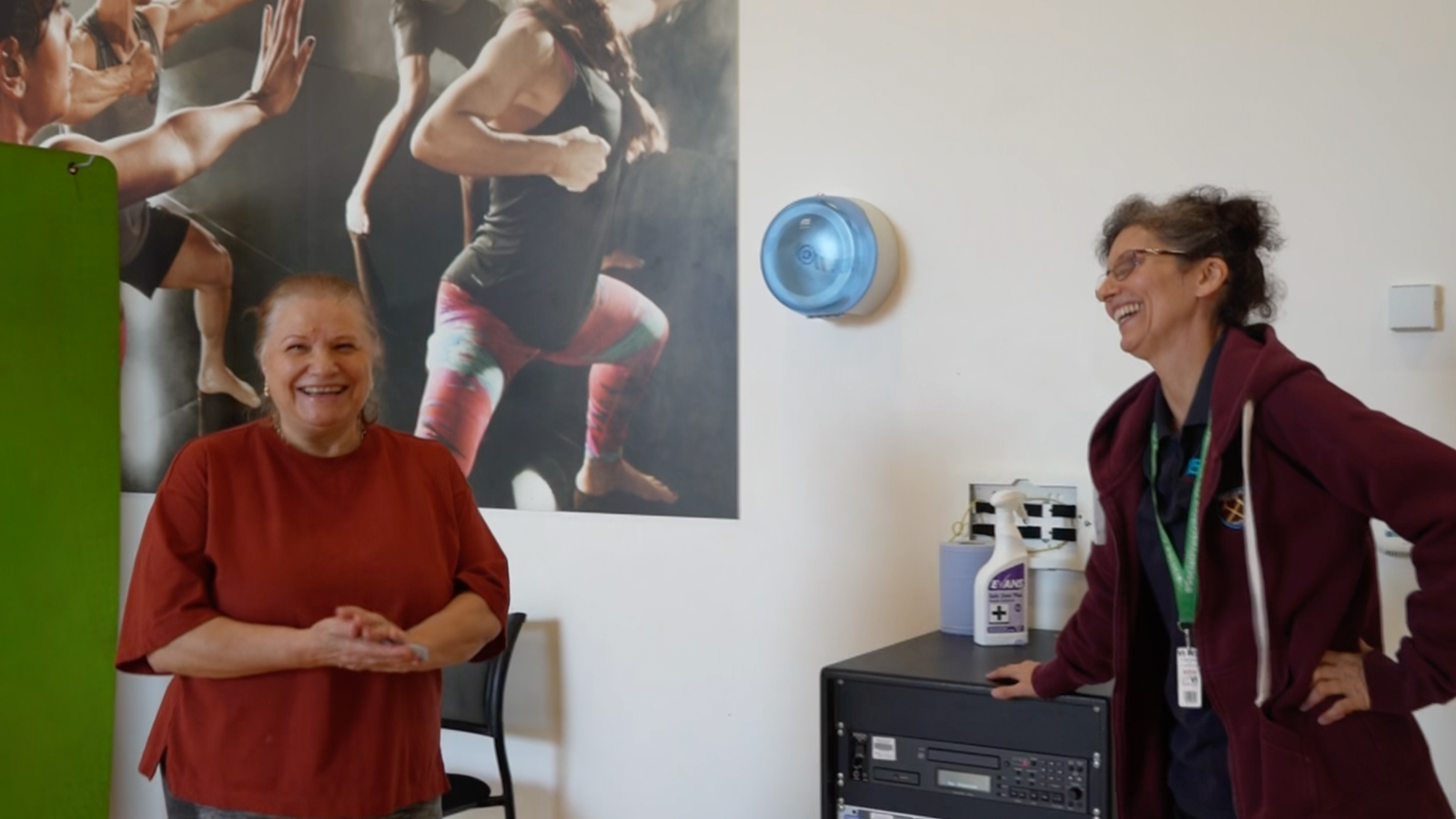 Having seen the progress made by Tamara during her time at 150Club, Health Coordinator at the Foundation, Layla McNeilly, described her as an inspiration for everyone who joins the programme. 
"Tamara has been so inspiring to everyone," she enthused. "It's been great to see her progress throughout these weeks. By the end of the programme, everyone was looking to follow what she was doing.
"Being in that group really helps, it gives participants that support knowing that they're in this together, because there are plenty of mixed levels." 
As well as completing all 12 weekly sessions, Tamara was able to reap all the benefits from the programme and become one of the many success stories at 150Club. 
"I became more confident walking on the street, moving my body, coordinating the exercises," she added. "I realised I could do more than I ever thought I would be able to do. It was a great experience and I'd like to continue because it totally changed my perception of my physical abilities." 
Commenting on the range of participants, WHUF Health Manager Hervé Bessières described the way Tamara engaged with 150Club as a testament to her commitment and the Foundation's inclusive approach to physical activities.  
"Whatever the circumstances, we welcome participants from all walks of life to engage with our inclusive services," he told whufc.com. "It is really inspiring to see people like Tamara, not only join our programmes but fully benefit from the service and become success stories in terms of their health and wellbeing." 
To find out more about the Foundation's wider work, check out the Foundation section on the West Ham United website. 
If you meet the necessary criteria to join 150Club, please visit the self-referral link and fill out the questionnaire.