In collaboration with The Prince's Trust, the West Ham United Foundation (WHUF) supported a health and social care careers roadshow at the London Stadium. The event was a remarkable success, attracting over a hundred young people from the surrounding areas looking to pursue a career in the industry. 
The roadshow facilitated the job searching process by not only improving young people's employability skills through CV clinics and interview preparation, but also connecting them with potential employers looking to hire them on the spot.
"The event has opened so many doors," said Hibaq, having just been offered a part-time role at Centre 404, a London-based charity offering support for people with learning disabilities. "I was only here for a couple of hours and in that space of time, to have met so many people and for them to give you so many opportunities is amazing!"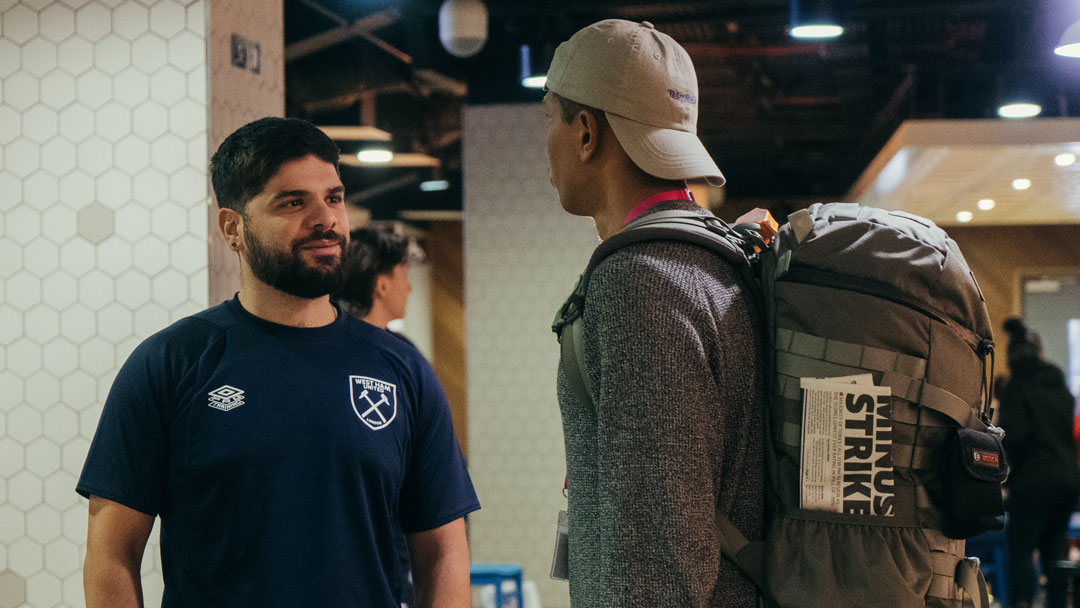 As well as employability workshops, attendees also took part in seminars exploring a wider range of topics which will help them succeed in the workplace. In a Foundation led presentation on leadership, participants were joined by West Ham United Women's team duo Dagný Brynjarsdóttir and Abbey-Leigh Stringer.
"Community is in the West Ham DNA," said captain Brynjarsdóttir. "It was great to support an event like this because the healthcare sector is important to all of us. It doesn't matter whether you're doing a physical sport or going through something more serious, their work is essential to all of us." 
In the first event of its kind, Head of Operations at The Prince's Trust, Becky Price, described how the venue and West Ham United's backing helped increase the reach of the roadshow.
"It's been brilliant holding an event like this at the London Stadium." she said. "It's such a great part of London where there are lots of young people who are eligible for our support. Having the West Ham name and support has really helped us elevate this to young people who sometimes are difficult to reach as the Prince's Trust alone."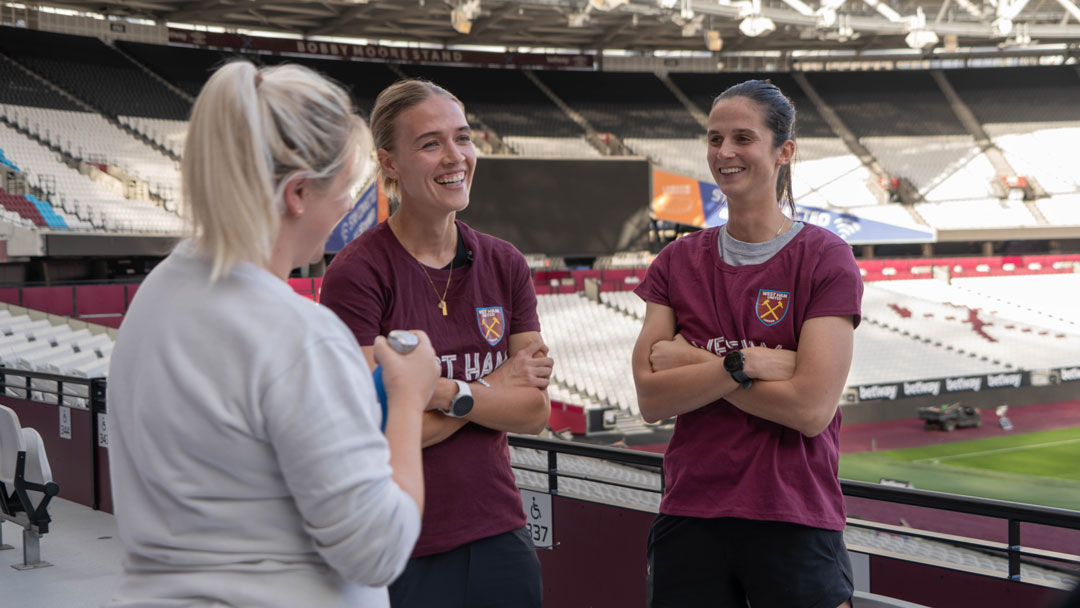 With doors opening at 10am, employers from a range of health and social care sector employers and people aged 16 to 30 were welcomed into The Boleyn at London Stadium. The morning sessions comprised of a host of workshops designed to enhance young people's CVs, draft cover letters and prepare them for their speed interviews. 
Nicola Owusu, a recruiter from Home Instead Senior Care, was particularly appreciative of the tips given to candidates ahead of their job interviews.
"The preparation behind the interviews is what I really like." she explained. "It makes my job as a recruiter a lot easier. Luckily, with the Prince's Trust I've been able to give plenty of positions to carers. Events like these are really beneficial."
One such benefactor from the morning employability workshops was Yelu, who having quit his Computer Science degree, is eager to follow in his mother's footsteps and pursue a career in the care industry.
"I was quite nervous about today before the interview workshop." he said. "They helped me practice questions that I usually find difficult to answer or have never come across before. It's definitely put my mind at ease with regards to future interviews."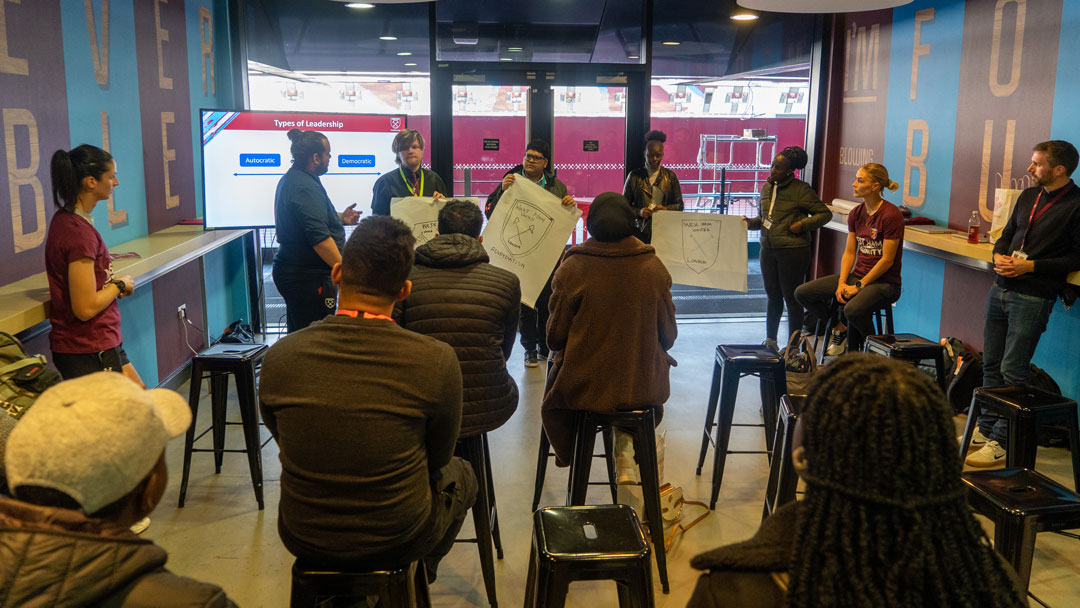 Following a morning filled with employability activities, young people were later greeted by Brynjarsdóttir and Stringer.
As part of the Players' Project, an initiative whereby men's women's and Academy players regularly show support for causes across the community, the Women's duo took part in a Q&A where they discussed different leadership methods, communication, as well as the importance of body language and self-confidence. 
"It was good to see lots of young people from different backgrounds come together today." said Stringer. "After their CV and interview preparation workshops, some young people came to see Dagny and I take part in a Foundation presentation and Q&A on leadership. I hope the tips and advice we gave can help them succeed in their future careers."                        
Having guided dozens of young people on their journey into employment, The Prince's Trust youth development lead, Jay Harris, was extremely pleased when summing up the impact the event had.
"Most definitely I'd consider the roadshow a success." he exclaimed. "As for numbers, I was part of the first point of contact for the young people, so I knew what we were working towards in terms of targets, so to see this turnout makes me very happy. I believe we can go on to do much more." 
For more information on future employability events or support, contact Cormac Hanrahan at [email protected].