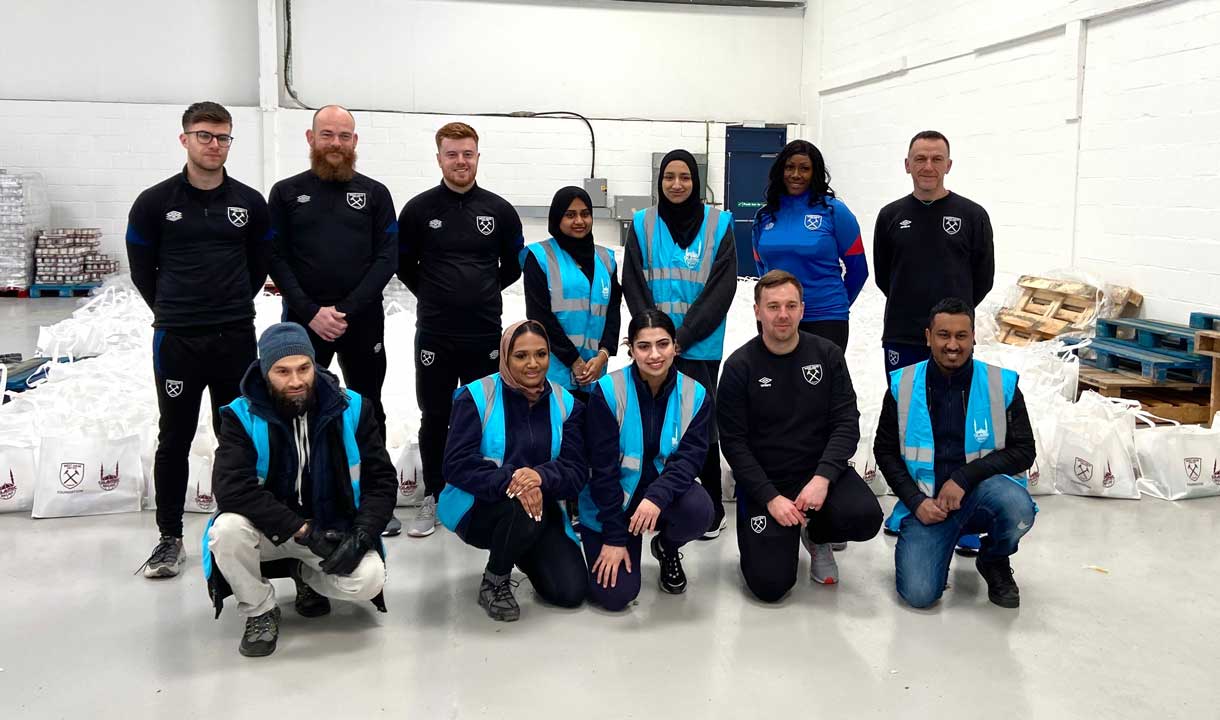 West Ham United Foundation partnered with Islamic Relief UK last week to distribute 500 essential food packs to vulnerable people.
As the UK endures its worst  cost of living crisis  in three decades, many people have also been hit hard. Low-income families, victims of domestic abuse, asylum seekers and refugees who were already struggling to feed themselves are now being forced to prioritise eating or heating as they struggle to pay their bills.
To help some of the most vulnerable, boxes were packed with essentials and delivered to 13 individual schools in east London and Essex, three homeless shelters, two refugee organisations and one food bank.
The food packs contained store cupboard essentials such as cereal, pasta, rice, lentils, beans, pulses and tinned food, as well as toiletries.
West Ham United Foundation Senior Leadership Team Member, Bryan Glover, said: "We are delighted to be working with Islamic Relief UK. Coming through the pandemic, families need our support now more than ever. We've seen increasing numbers of engagement across our programmes, like Tackling Holiday Hunger and Holiday Active Fund, and broader than that it's evident that people are struggling.
"As an organisation, we want to keep growing our work in this area to help to serve local communities and wider, so initiatives and collaborations like this are fantastic."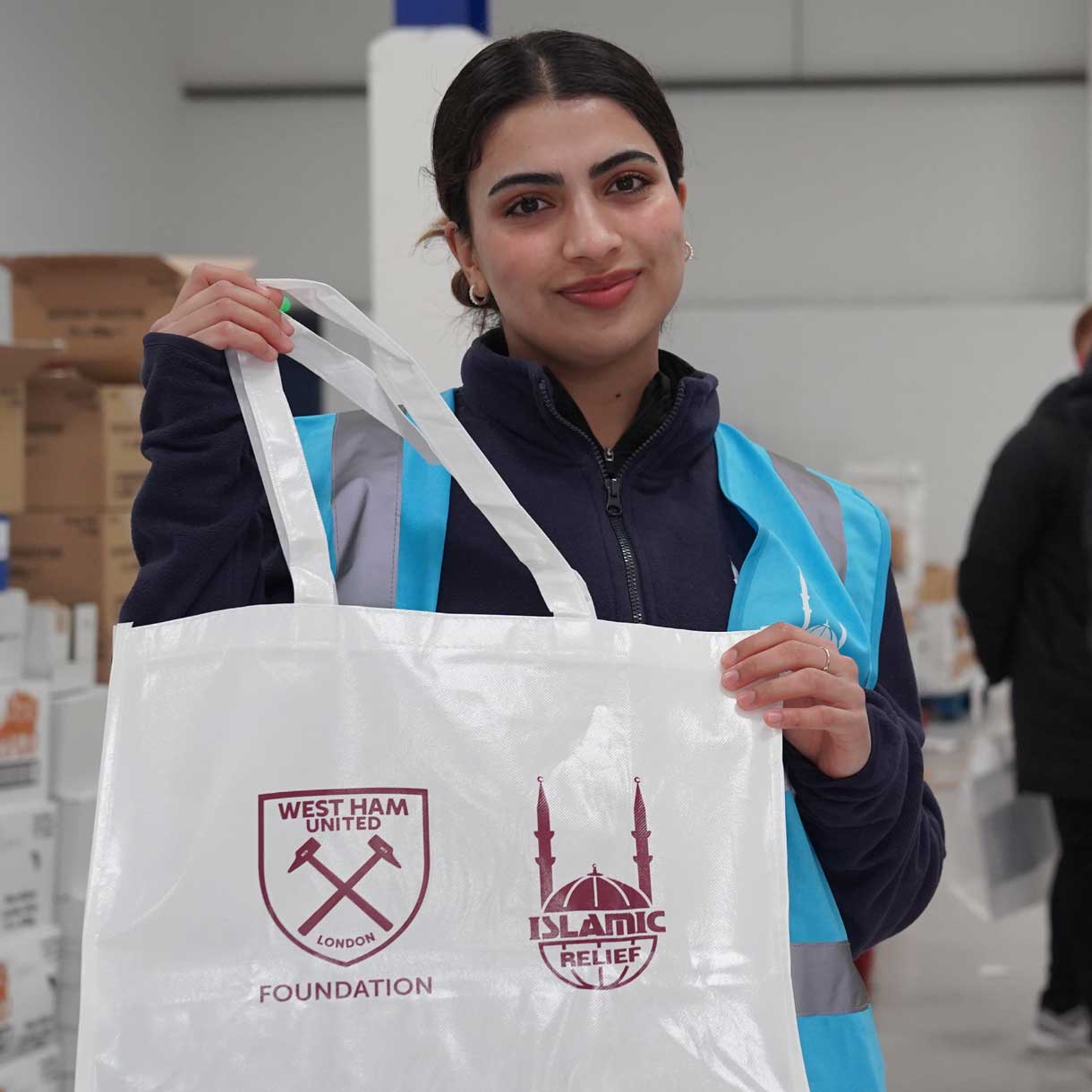 Tufail Hussain, Director of Islamic Relief UK, said: "We are proud to be working with West Ham United Foundation to reach out to some of the most vulnerable in London.
"This cost of living is devastating families' lives and many have been struggling financially. 
"We thank West Ham United Foundation for their amazing efforts to help those in need, their kindness will help many families."
Steven Stuart, Co-Founder of Friends of Essex and London Homeless said: "According to the government 1.3 million people are about to go into poverty. There are more people [in need] than we actually realise. The need is so great.
"People are losing their jobs, the pandemic made a huge difference, we've got the Ukraine situation which is going on and will have an impact. The need is going to get greater.
"From our point of view to be involved with someone as high profile as West Ham and their Foundation is amazing. Obviously with this [activity] the Foundation thought of us... all of a sudden there's a link there with Islamic Relief UK. For me, that's really important and it's all about the circle, if we can keep adding to that circle I think we can make a difference."