A performance tinged with the disappointment of defeat was not without its signs of encouragement for Pablo Fornals and West Ham United.
The Irons enjoyed the majority of possession and territory at London Stadium on Sunday, but fell victim to an aspect of the game which is usually their strength: two set-pieces decided the match in Arsenal's favour.
Otherwise, however, the Irons were good value for Jarrod Bowen's well-taken first-half equaliser and, on another day, might have experienced better fortune in front of goal.
Despite the 2-1 defeat, therefore, Fornals believes there are aspects of their all-round game the Hammers should look to carry forwards – and aspects to work on.
And with the exciting occasion of a UEFA Europa League semi-final second leg against Eintracht Frankfurt to come on Thursday, the No8 knows the promise of the prize will spur him and his teammates on in training this week.  

I think we played quite well against Arsenal. 
We kept the ball very well and we had a lot of good possession, but in the end they scored from set-pieces, where normally we're used to being better than the other team. 
We're gutted about that, but I think we put Arsenal under pressure for the whole game, knowing that everyone is a little bit thinking of our massive game on Thursday, but apart from that I thought we had a decent game.

I think that everyone is thinking and saying Arsenal like to keep possession and they control games – but I think we controlled the game for the whole 90 minutes. 
We were just a bit unlucky to concede from two set-pieces, but I think fortunately, it's a thing where we can improve a lot.
I think now we're starting to create a few chances. There weren't really any big clear ones, but the sense of danger in their box was there, and I think it's what we need to have to play against other teams and to fight and to keep points, because it's the way to score goals.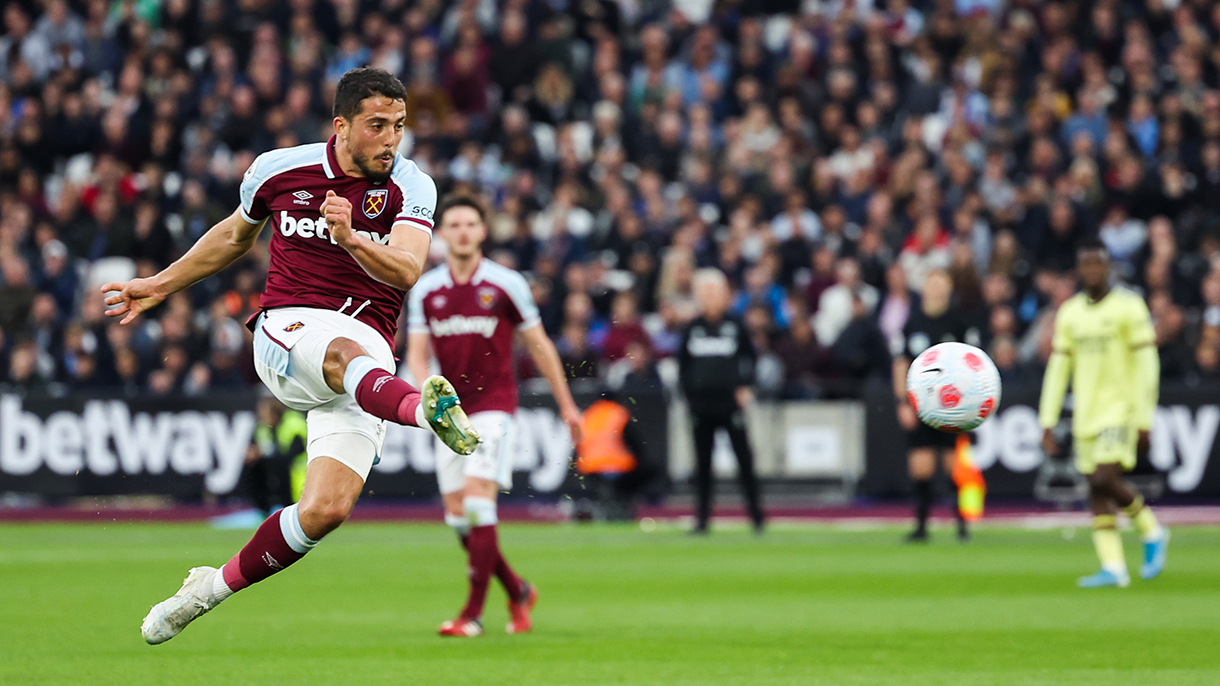 His song says it: "Jarrod's on fire."
For the whole season he's been unbelievable for us. 
He's younger than me, so imagine the future this guy has. I'm really pleased to play with him.
 
When you start off as a footballer, you always dream of games like Thursday's, and being on the pitch for those days. 
I think it's going to be good because everyone's going to try to be on the pitch on Thursday and it's going to push all of us, between us, one another.
Hopefully we can combine playing like we did against Arsenal and even how we did against Frankfurt in the first leg.
Just being a bit intelligent, I think we can do it – a hundred per cent we can do it.