Legendary former West Ham United Academy Director Tony Carr MBE recalls recruiting and working with a young Mark Noble...
The Academy of Football and the name Tony Carr are synonymous.
For more than 40 years, Carr oversaw the recruitment and development of young players at West Ham United, working with a team of exceptional scouts, coaches and other backroom staff.
The list of future first-team and international stars who came through the Academy ranks during Carr's four decades at Chadwell Heath is almost endless, including household name after household name.
After winning the FA Cup and Premier Academy U19 League double in 1999, with a team led by Michael Carrick and Joe Cole, the Academy moved into the new millennium hoping to maintain that level of success.
"The conveyor belt was constantly churning out good players for West Ham United, simple as that, and that was our job," Carr reflected. "The 1999 team spoke for itself, but you don't stop with one successful batch. You're constantly on the search and trying to develop the next batch of young players.
"Like all youth development programmes, you have dips and barren years, because you can't always get the best players every single year, but I look back with a lot of pride and pleasure in what we did."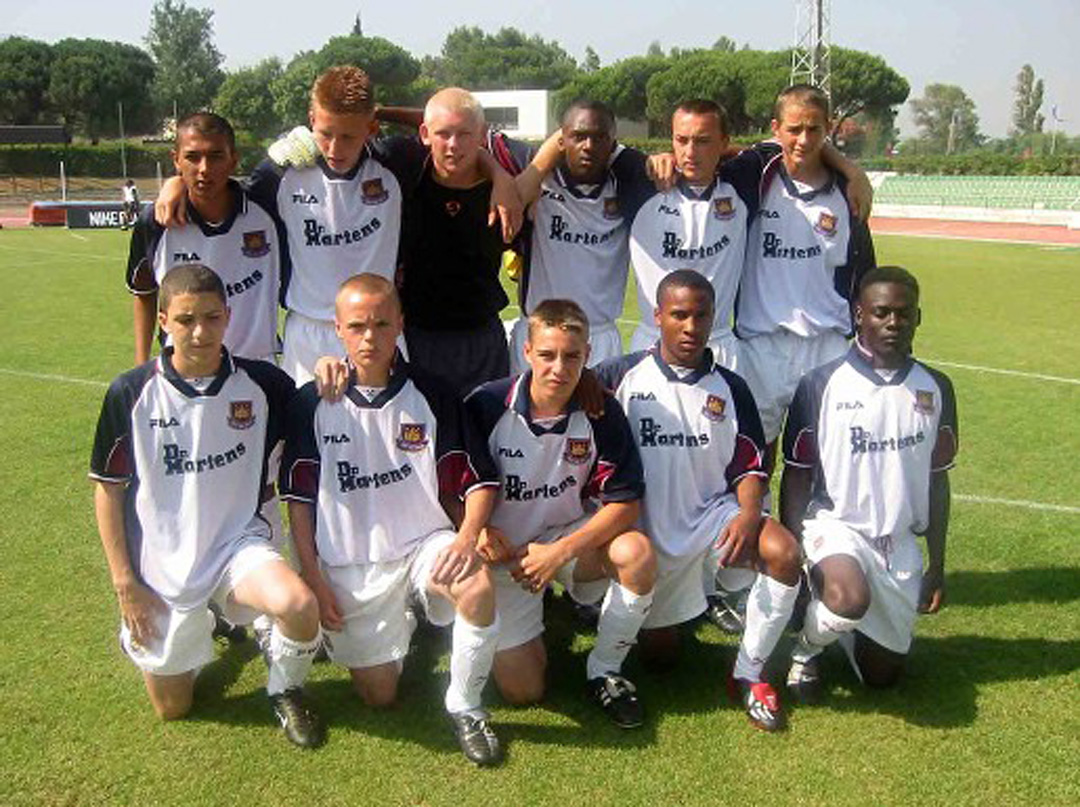 A GRADE A PLAYER
Into the early 2000s and one of the players Carr and his staff hoped could follow in Carrick and Cole's footsteps was a young midfielder named Mark Noble.
Scouted while playing for local club Lake View, then watched while playing for the Newham District side, it was youth development officers Jimmy Hampson and Jimmy Tindall who convinced the boyhood West Ham fan to join the Academy of Football at the age of eleven.
"With regards to Mark, it was Jimmy and Jimmy who did a lot of the groundwork to get him into the Club," Carr confirmed. "My role, once they'd walked through the door, with my team, was to work on the development side of the player.
"Jimmy kept saying to me 'We've got this young player who only lives round the corner in Canning Town, he's training with Arsenal and we're really worried he's going to sign for Arsenal. We're going to do this and that and invite him to games.'
"It transpired that they heard he was going to sign for Arsenal imminently, so they said they'd better go round his house that night and that's what they did. They knocked on the door and were invited in and said they weren't going to leave until he'd signed for West Ham!
"That was regular at the time, to make such a determined attempt with what you considered to be the Grade A players, who all the clubs were chasing, so you had to pull out all the stops.
"Jimmy and Jimmy didn't need a lot of encouragement because they were good at it. They were working class, very down to earth, and that appealed to a lot of the parents whose boys we were trying to sign. Families just wanted honesty, no airs and graces, to look them in the eye and to know what we were going to do for their boy, and they were good at that."
The things that catch your eye now caught your eye when he was eleven. With his leadership qualities, he was never afraid to tell someone what to do, he would always play with massive enthusiasm and desire, and he could pass the ball
LEADERSHIP, ENTHUSIASM AND DESIRE
While Carr and his staff could do everything to provide a player with the environment to succeed, it was down to the player himself to make the most of it. And while there were no guarantees, Carr always felt a young Mark Noble would do just that.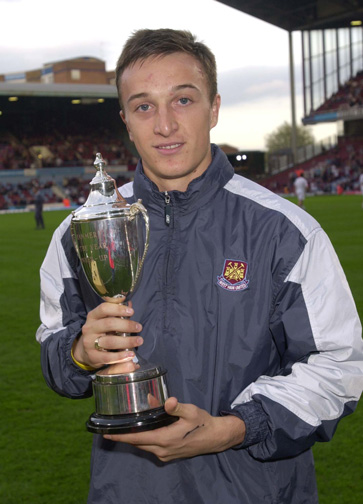 "I always hoped, like I did with all the young players who had potential, [that Mark would make it to the first team] but I never knew, because I never knew how a young player would grow physically or mentally, whether they would get distracted and other things would take their minds off football," he explained.
"It's those things that can derail young players, but they never distracted Mark. He was a local lad who was the first one there and last one to leave because he wanted to train, be part of the group and show people what he was all about. I talk to Mark now and he's still the same person and still as dedicated and focused as he was then – and he'll never change.
"The things that catch your eye now caught your eye when he was eleven. With his leadership qualities, he was never afraid to tell someone what to do, he would always play with massive enthusiasm and desire, and he could pass the ball with his great technical ability. Those three things combined were and are Mark Noble.
"A lot of the players who have come through and had great careers, I can see the same traits in them that I could see when they were young schoolboys, and those were the things I liked about Mark.
"Too many coaches are concerned about what players can't do, but my mantra was always to try and polish the things they were really good at and make them super-strengths. Mark was so quick in the brain and it gave him that edge that the great players have."
THE REST IS HISTORY
Noble 'played up' an age group regularly, and made his reserve-team debut at 15, breaking a Club record.
"It was a decision made with Glenn Roeder, who was manager at the time," Carr recalled. "They asked if we could get Mark off school to play for the reserves, and the school (Royal Docks in Custom House) was very accommodating. He played in the game and had a very good game and the rest is history!"
Two years later, just three-and-a-half months after turning 17, Roeder's successor Alan Pardew rewarded Noble for his hard work and promise with a first-team debut against Southend United in the EFL Cup.
The Academy of Football's job was done – and done superbly.