It is nine years since Declan Rice first met Mark Noble.
Rice was a 14-year-old schoolboy, while Noble was already a West Ham United star and an established Premier League midfielder.
As he has done throughout his career at his boyhood club, Noble took a keen interest in the young Rice, encouraging him, mentoring him and guiding him.
The teenager took the advice on board, eager to follow in Noble's footsteps into the first team.
Nearly a decade on, Noble's words and actions have helped Rice become not just a West Ham United player, but an England international and one of the finest players in the country.
Rice is closing in on 200 senior appearances for the Hammers, has been capped nearly 30 times by his country and, over the past 12 months, inherited Noble's captain's armband on matchdays and led the Club to a top-seven Premier League finish and the UEFA Europa League semi-finals.
As 35-year-old Noble prepares to play his final match in Claret and Blue, his 23-year-old protégé pays tribute to his mentor, teammate and close friend…
Dec, you joined the Academy of Football at the age of 14, so what can you remember from your first meeting with Nobes?
"When I first met him, it was kind of like how he is with the Academy now, when he pops over to Chadwell, does his little bits and bobs, comes over and speaks with the coaching staff and speaks to the players. And at that time, you're like, looking at all the first-team players really, and obviously Nobes was the main man, so you're looking up at him and thinking 'That's Mark Noble!'.
"But, do you know what? He was always one that would always come and speak to me, because I'm quite an outgoing person and a bubbly personality, so we always got on from the start. So, from the start, I can't even explain it, he's just the absolute best."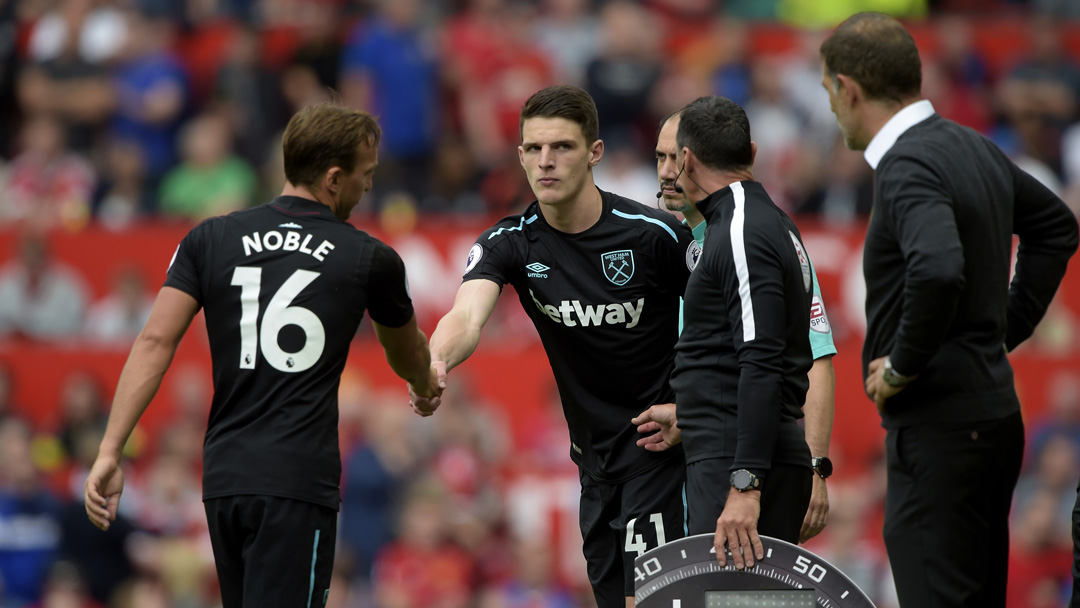 The way Nobes is, it is not how most footballers are, as he lives and breathes West Ham United, doesn't he?
"He's the man. He's the one that everyone goes to if you've got a problem. He's someone that you can trust, someone who is reliable. If you ask him for a favour, he will make sure that he tries to do his best to do it.
"Even when lads come in from other countries, it shouldn't even be his job to be trying to help them out, but he's helping them out, trying to sort things with their houses if they need anything. I think he's just so much more behind the scenes that people don't see."
What sort of things did he say to you as a young Academy player?
"Do you know what? I can remember my first tour with West Ham, I was 16 and we went to Seattle. I wasn't going to go as I was on standby, but I literally got in because James Tomkins was sold that summer.
"I was then called into the squad and flew out on my own. I remember getting to the training ground late in Seattle and Nobes, Andy [Carroll] and Cress were walking out and I was walking in. Nobes knew me but didn't really know me, if you know what I mean, but he said 'Alright son!' and clapped me on the back and we shook hands and that. I was looking up at them and thinking 'This is mental!' as it was when I was first with the first team.
"I feel like, from that trip, he started to see my ability and my personality more on the football pitch. I think from that moment then after Seattle, obviously when I started to break into the team, and he started to see my potential, that's when we started to really form a close bond and friendship because he really wanted to help out and do the absolute best for me."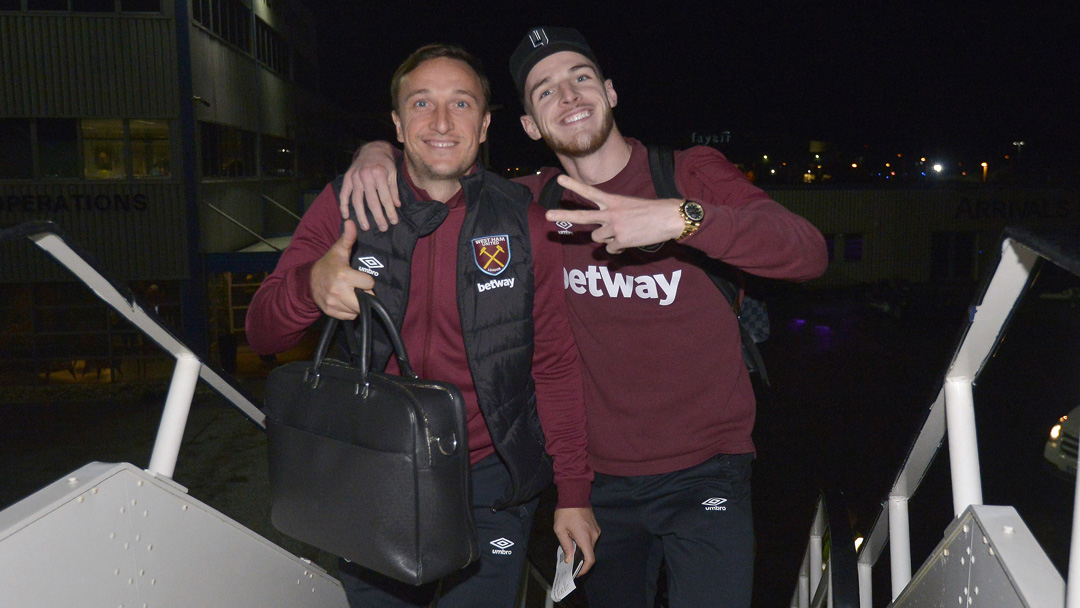 Do you think your own career would have played out differently had Mark Noble not been your captain?
"Yeah, of course, I feel like you always need someone that you can speak to about anything, especially as a captain anyway, and obviously we've got, in my opinion, the best one in the country.
"He's just given me pointers on the training pitch, just small things football things like where if I don't pass the ball to him in a certain position where then he can play like one touch, he was pulling me on it and said 'Pass the ball my right foot so I can do that quicker'. Just things like that I'm always learning with him.
"And then obviously as we've got older and he's seen me progress, he's kind of just turned into like a proud Dad and obviously for him to see my growth and seen me come through from 'Little Dec' to what I am now, I know proud he is and he tells me that every day. It's special."
You have inherited the captain's armband from him and, arguably, taken his place in the team, but he understands the dynamics of football and he's happy for you, which is a measure of the man?
"Some people might have might get the hump and wouldn't be happy with not playing or captaining the team anymore, but he's genuinely deep down proud and I know he's happy proud of me as well because of what I'm doing.
"Ultimately, it's hard to really explain… I feel like you can't really explain what a character he is like until you've actually met him and know him deeply well.
"Just on the football playing side of things, even though he's not been playing, if people ask me I'd put him in my top five that I've played with.
"It's sad, I was at home and I was just thinking about like, this is his last ever season and next season we're not going to be there.
"I was thinking there will be a point in the season when it'll be my last training session, there'll be a point when it's my last game with him, and it's horrible. I've enjoyed playing with him, even the games when Slav was here and he was playing every game still, and then obviously me and him played together the first season under Pellegrini, we were bossing things between me and him together.
"I was only 19 then and obviously he was an older head. We had such a great understanding and relationship. We beat Manchester United at home and Arsenal at home...
"And then obviously we've signed Tom and then obviously I've grown as well, so we've not played as much but even when I play with him now in training, he's still one of the best players every day. You don't stay at that level for no reason. He's worked at it, he's given everything and he's one of a kind."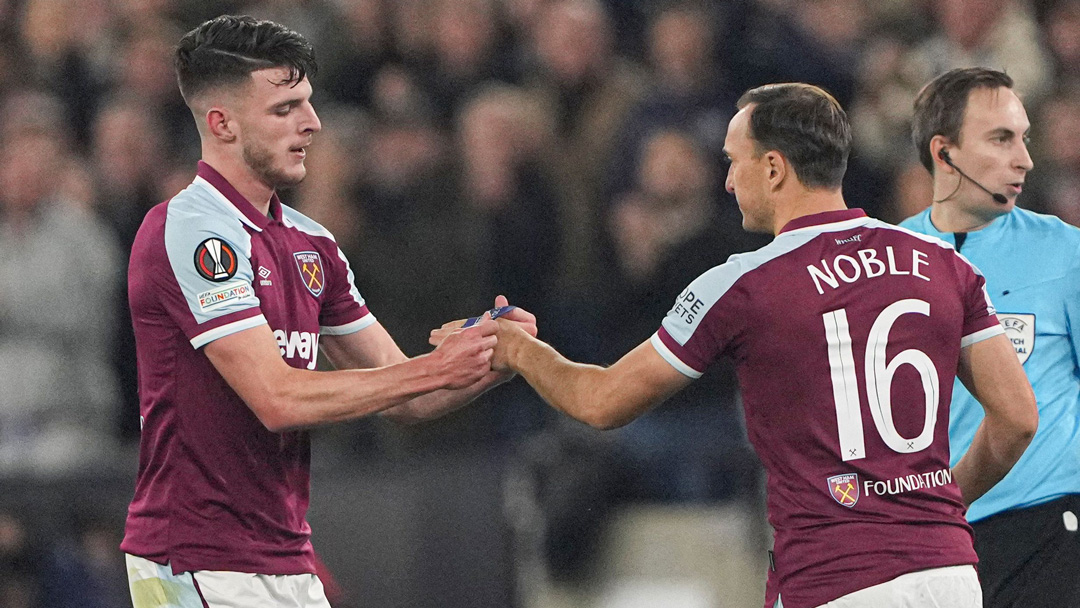 How has Nobes stayed at the top for so long?
"It's his mind. You don't have to be the quickest or the strongest, but let me tell you now he is one of the strongest in his heart and his mind. He is one of the strongest people I've met and will never let anyone get the better of him.
"The reason why he's done so well and why he's played at the top for so long is because in the Premier League you need to think fast and think quick, so while there are people faster and quicker and stronger than him, he's got it up there so when the balls come into him, he knows where his next pass is already going.
"He knows how to play around people. Even in training now, if I go to press him, sometimes he will take a touch one way and I'll come and he'll completely move me out of the way of the ball and I can't get the ball.
"Just things that he still does now on the training pitch tell you he's a top player, and that's why he's played at the top for so long."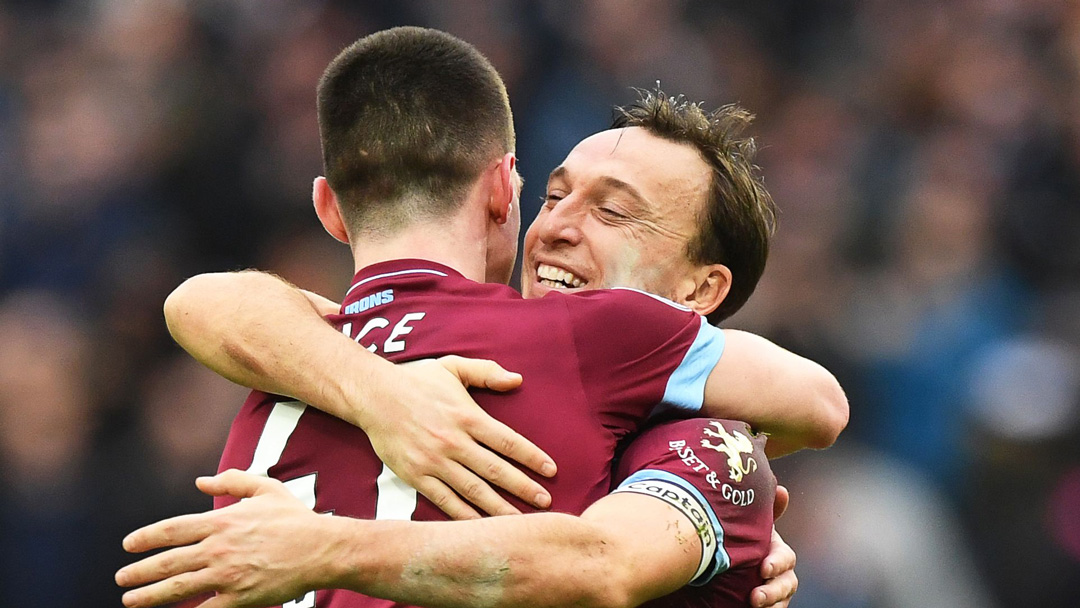 What's the best moment you've shared with Nobes?
"I feel like it was probably my first goal when I scored against Arsenal at home [in January 2019], because he had been on to me for ages to say 'You need to start scoring as you're doing it in training scoring worldies, but you need to start doing it the games'.
"When I scored, there's a picture of us together and we're just buzzing! I remember him just being so proud and happy for me. That was definitely one.
"The game against Vienna [at London Stadium in the UEFA Europa League last September] when I scored, there's a great picture of us, he's sliding towards me and I'm sliding towards him and we're cuddling. That was again a special feeling.
"At the Euros in the summer [of 2021], I remember walking out before the Germany game when he was in the box with James Corden and I could see him and [his son] Lenny at the top in the box waving down. That was special because Lenny's he looks at me and thinks 'Wow that's Dec playing for England' so it was emotional.
"There's been so many good moments, just non-stop laughing and bantering with the lads. I can't really explain it. There's just so many so many good memories that I've got."