They say the oldest friends are the best friends – and Mark Noble has few older or better friends than Chris Cohen.
Born just a few weeks apart in the spring of 1987, Noble and Cohen joined West Ham United as schoolboys – Noble at eleven, Cohen at nine – and quickly formed a bond that remains strong two-and-a-half decades later.
After excelling as midfield partners for the Hammers' youth teams, Cohen made his first-team debut at 16 in December 2003, before Noble followed at 17 in August 2004, when he joined his friend on the pitch in a League Cup win over Southend United at the Boleyn Ground.
The pair remained part of Alan Pardew's squad as West Ham won promotion back to the Premier League in 2005, before Cohen sought regular football elsewhere, first with Yeovil Town and then, for eleven seasons until his own retirement in 2018, with Nottingham Forest.
Noble, meanwhile, remained with the Hammers, going on to play nearly 550 times, become the Club's record all-time Premier League appearance maker and etch his name into the Club's history books.
As Noble prepares to hang up his boots at the end of an 18-year career in Claret and Blue, Cohen – now first-team coach at EFL Championship Play-Off hopefuls Luton Town – spoke lovingly about the character and talent that set his friend apart as a player and, more importantly, as a person…
Chris, let's start with you! How did you join West Ham United?
"Peter Brabrook, who was a legend of the Club in terms of what he did first as a player and then as a coach, came to one of my Sunday League games and asked me to go down. I was eight or nine years old and managed to stay there for ten years, so it's a great Club and I've got many fond memories."
What can you remember from your first encounter with Nobes?
"I can't remember specifically the first time I met Mark but, straight away when he joined, I could see he was the best player and he was the one we all looked at and tried to be as good as. He was a great role model for all of us even as young players in the way he worked and the way he handled himself. He was doing the same things as a 12 or 13-year-old when he joined the Club as he is now as a 35-year-old.
"It was definitely clear to me at the time that he'd make it in the game. I knew I was good through the way it went for me when I played and what the coaches said to us, but he came in and just raised the bar, both in the way he trained and the way he played. We had some wonderful training sessions both against each other and playing together.
"Playing in the same team every week, we became very close and we still are. It's not a surprise that he went on to do what he's done but, then again, it's one in a million who go to their boyhood club and spent 18 years in the first team. It's an amazing, amazing feat."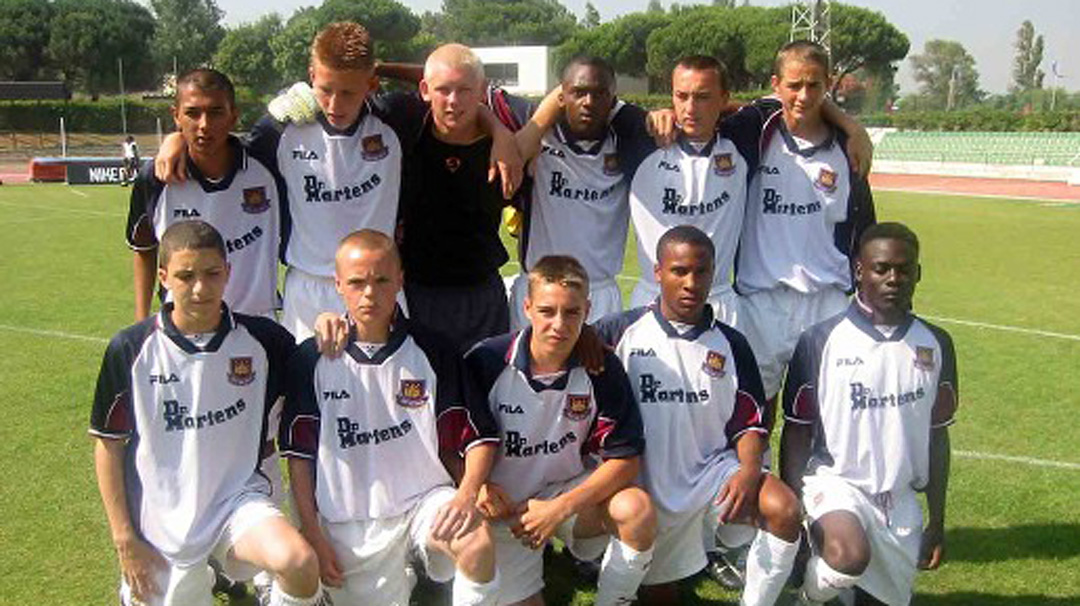 You became close friends almost instantly, but why?
"We're both West Ham fans and were good within the group but, most of all, we just loved playing football. If you ask Mark now, he still loves playing football as he comes towards the end of his career.
"Back then, as we got near the first team, we would be there an hour before training with Steve Lomas and Don Hutchison playing head tennis and if we were late or not in the dome an hour before training, Hutch or Lomy would hammer us because they wanted us to get better.
"Like I said, we just loved to play football and it has just shone throughout Mark's career that he just loves playing for West Ham and loves being a professional footballer."
Did you do things together off the pitch too?
"We had our first boys' holiday together to Mexico at 18 and did a lot of stuff outside [of the club] and he's still got a group of friends now [from that time], which just shows you that he's never forgot his roots.
"We did a lot of things together, but always with the main aim of being professional footballers for West Ham."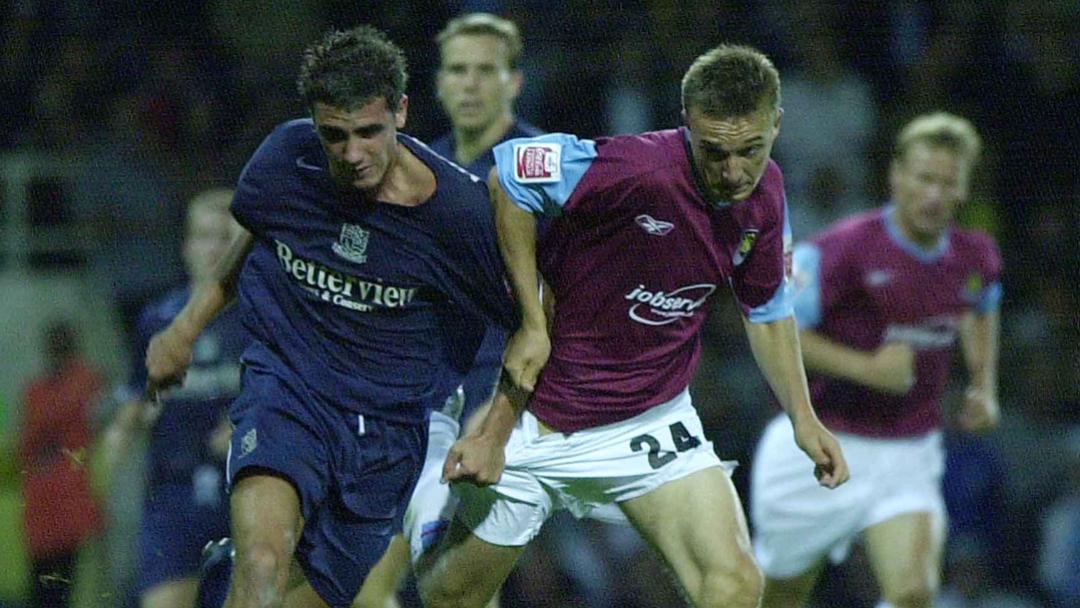 You made your debut a season before Mark, in a league game against Sunderland in December 2003, at the age of 16. Was there any rivalry or resentment between you?
"Because of Mark's character, there was never any jealousy at all. I was fortunate that I made my debut before Mark, but there wasn't an ounce of jealousy. He just wanted me to do well and it was the same from me to him.
"I think he loved the fact I was in the first team as well and I loved having a friend there in training every day who I could bounce things off, talk about players and training sessions and try and get better together, and hopefully we both pushed each other to go on and have football careers."
When Mark made his debut in August 2004, as a substitute in a League Cup tie against Southend United at the Boleyn Ground, he joined you on the pitch. That must have been special?
"I'll never forget it because Alan Pardew came in as the manager and he came and trained with us on his second day or something and Mark and I both had really good training sessions – it was probably the best session I'd ever had, to be fair – and we both were then in and around it and the way Pards and his assistant Peter Grant spoke to us, we thought we'd get opportunities.
"Mark's debut was against Southend and I was playing as well so, for us, the joy of sharing a pitch six or seven years after meeting and spending every day of our lives striving to play for West Ham, then all of a sudden we were playing in the same team together, it was dream come true stuff and doesn't happen to many boys at their local club."
That night must have been a dream come true for both of you?
"Mark dominated every game he played in and it was a pleasure to play in midfield alongside him. We had dreams of both making it into the first team, which we both managed to do, and dreams of both staying there, but my career obviously went in a different direction.
"Mark got to live out what we talked about on the phone before training every single day. It was always about getting into the first team and staying there and for Mark to be able to do that at his boyhood club that his Dad supports and his family support, it's an amazing journey he's been on and one that he's fully deserved."
To achieve what Mark has achieved has been phenomenal, but what are the qualities that set him apart?
"When people ask me about Mark, the thing above all I like to talk about is the human being first.
"Mark and I don't speak as much as we used to but, when we do, it goes back to how it used to be like because of the special bond we shared together.
"I don't think he's ever got the credit for how good a footballer he is. He maybe had a couple of seasons where I look now and I get upset he never got an England cap, as it's the one thing he deserved in his career that he never got.
"For all the accolades he gets for his work-rate and effort, technically he's a brilliant footballer. Vision-wise and creativity-wise, he was a standout as a kid and he still is.
"With his humility, he used to say he'd 'give the ball to a good player', but he was the 'good player' and could do everything you'd want a midfielder to do.
"When you go through bad times, you need your players to stand up and he stands up every single time and does the right thing, which is hard to do for 18 years.
"West Ham fans expect a lot and, through thick and thin, his standards have stayed at the same level for all that time. Every manager has played him and even now David Moyes uses him and speaks of his importance to the football club."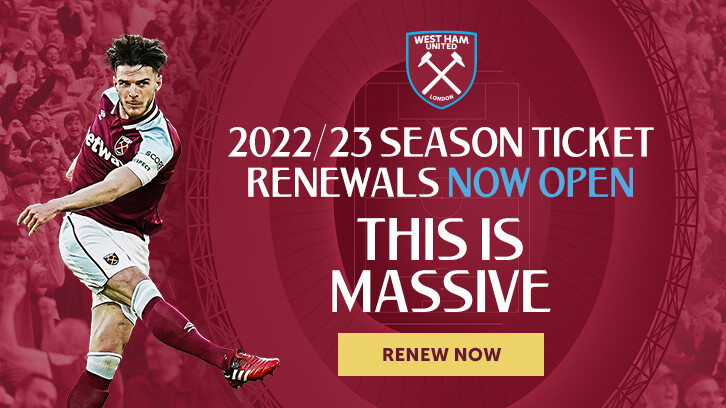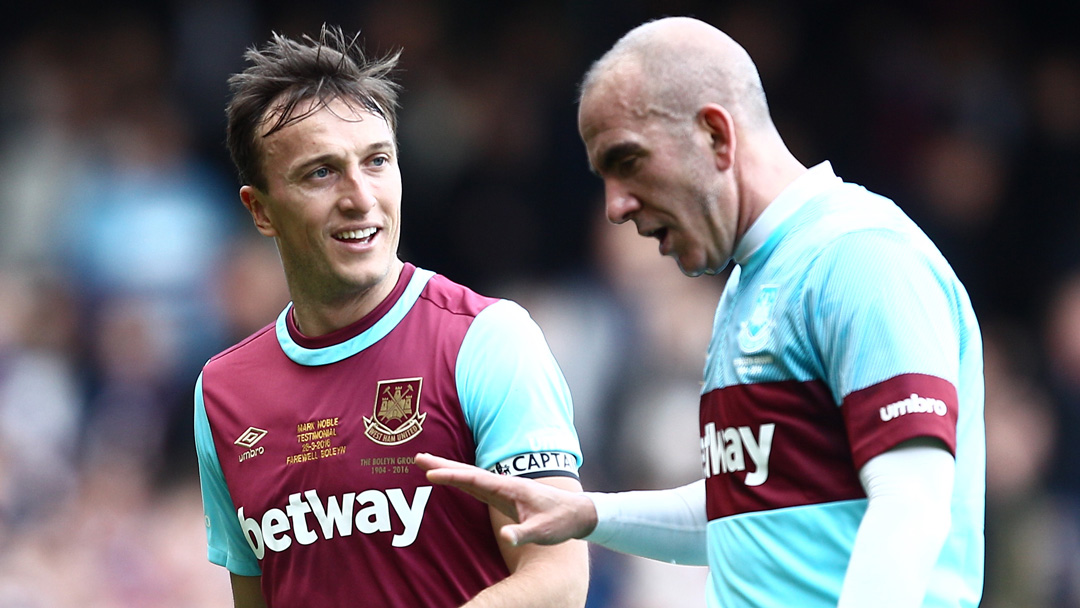 You came back to West Ham to play in Mark's Testimonial at the Boleyn Ground in March 2016. How was that?
"It was brilliant to play in it. I was fighting relegation at the time with Nottingham Forest, so in terms of my career we were in a different place.
"But the way that season went for West Ham, with it being the final one at Upton Park, it all came together as an amazing day for him.
"To sell out Upton Park as a player and have the calibre of players who wanted to come and play – I was lucky to get a game! – was unbelievable.
"And, again, it showed how he's stuck to his roots that his mate Rob [Patton] was in goal and saved my penalty in front of 35,000 people, which he never lets me forget.
"So, to reward the people that were part of his journey shows the type of guy that he is."
How do you feel about the prospect of Mark retiring and no longer being a West Ham player?
"There was a little bit of sadness but I think any player who has been at a club for a long time wants to leave it in a better place than they found it, and when you look at where Mark started, we'd just been relegated and there was a lot of tension around the club, to where it is now, there have been a lot of ups and downs, but they're now fighting for European places and silverware, so he's leaving it in a really good place.
"So, I think the timing is perfect as he's not leaving on a sour note either way. His relationship is stronger than ever and the Club's relationship with him is the same.
"It's a nice ending. Sometimes people outstay their welcome or time it wrong, but I think the timing is perfect if it's right for him. And whatever he goes on to do he will be great at because of the person he is."