There is no denying the influence Alan Curbishley has had on Mark Noble's career. 
Had a young Noble not knocked on the new manager's door in December 2006, looking for an opportunity in the first team at West Ham United, who knows the direction the midfielder's path could have taken him. 
Between late 2006 and September 2008, Noble played a total of 50 times for the Hammers, under the guidance of the experienced Curbishley. A former West Ham apprentice himself, the manager knew the importance of young players coming through the Academy of Football. 
In that near two-year spell, Noble went from being a young player on the fringes to an established figure in the starting XI. He would go on to play nearly 550 times, become the Club's record all-time Premier League appearance maker and etch his name into the Club's history books.
As Noble prepares to hang up his boots at the end of an 18-year career in Claret and Blue, Curbishley speaks with pride in memory of the young man who knocked on his door, declined a loan move, and asked for the chance to play for his beloved West Ham United…
You arrived at West Ham United when Mark Noble was 19 years young. What were your first impressions of him? 
"I arrived in the middle of December and had a couple of days to assess the squad. I was told Mark was due to be going out to Ipswich Town on loan. I was talking to [then Academy coach] Kevin Keen and the other coaches, and they said they felt he needed to have a few more games. 
"But Mark came to see me and said, because there had been a change of manager, he wanted to stay and give it a bit of a go. I was happy with that and in the first day's training, he was putting himself about and doing this and doing that and he grew on me so he didn't go to Ipswich, he stayed at the Club and the rest is history!"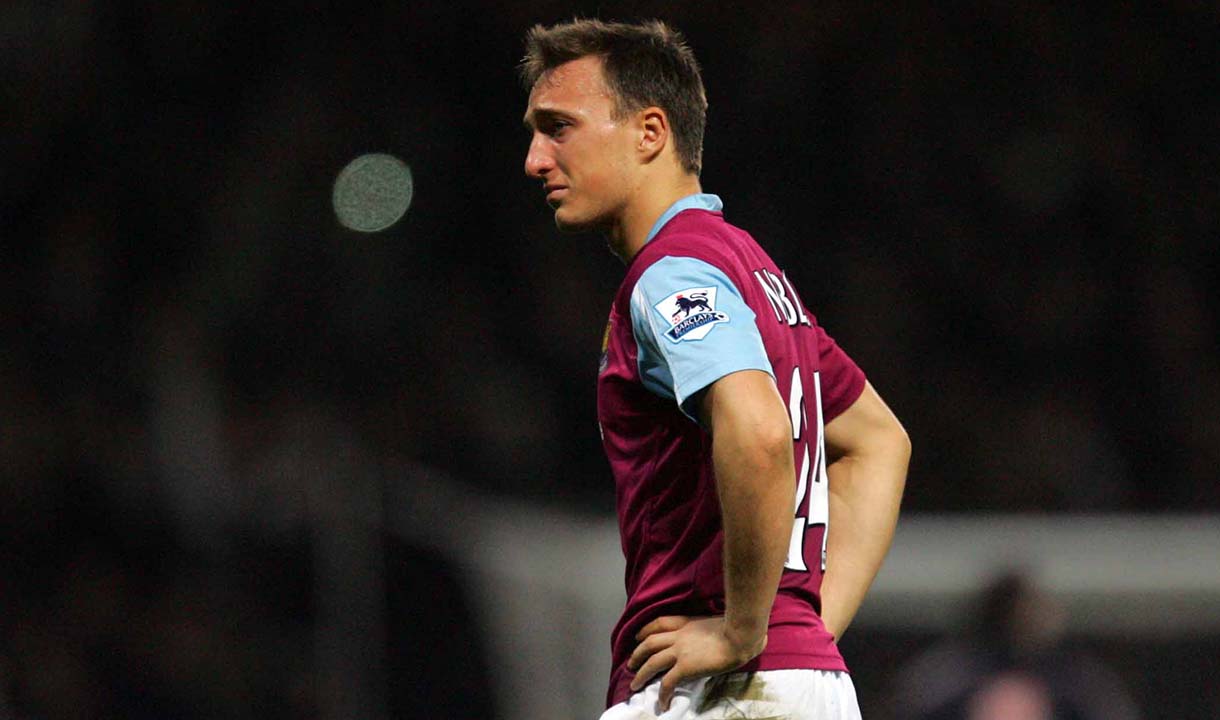 You started him in that unforgettable game against Tottenham Hotspur – the 4-3 defeat at home on 4 March 2007 that sparked the Great Escape. Was that the beginning of something special for Mark Noble?
"I think, if you see the pictures of that game, we're winning 3-2 with ten minutes to go and then we got done 4-3, and I think most people thought we were relegated. But when you see the pictures from that, it pans to Mark, who is on his haunches with his head in his hands because it means to much to him.
"I think, that day, the West Ham fans had that affinity with a home-grown player and he became an absolute home-grown player. We went to Blackburn Rovers the next game and got a result. We got the escape from relegation and, ever since then, Mark has been in the team."
What are your memories of the Great Escape in 2007, and Mark's role in it? 
"We lost to Spurs and we were ten points behind with ten games left. We went and got the result at Blackburn and then we ended up winning seven out of the last nine. We were at Old Trafford for the last game and I think, if most people saw that footage, there was no one happier or celebrating more than Mark Noble."
You gave Mark Noble the responsibility of being penalty taker at 20-years-old. What was the thinking behind that?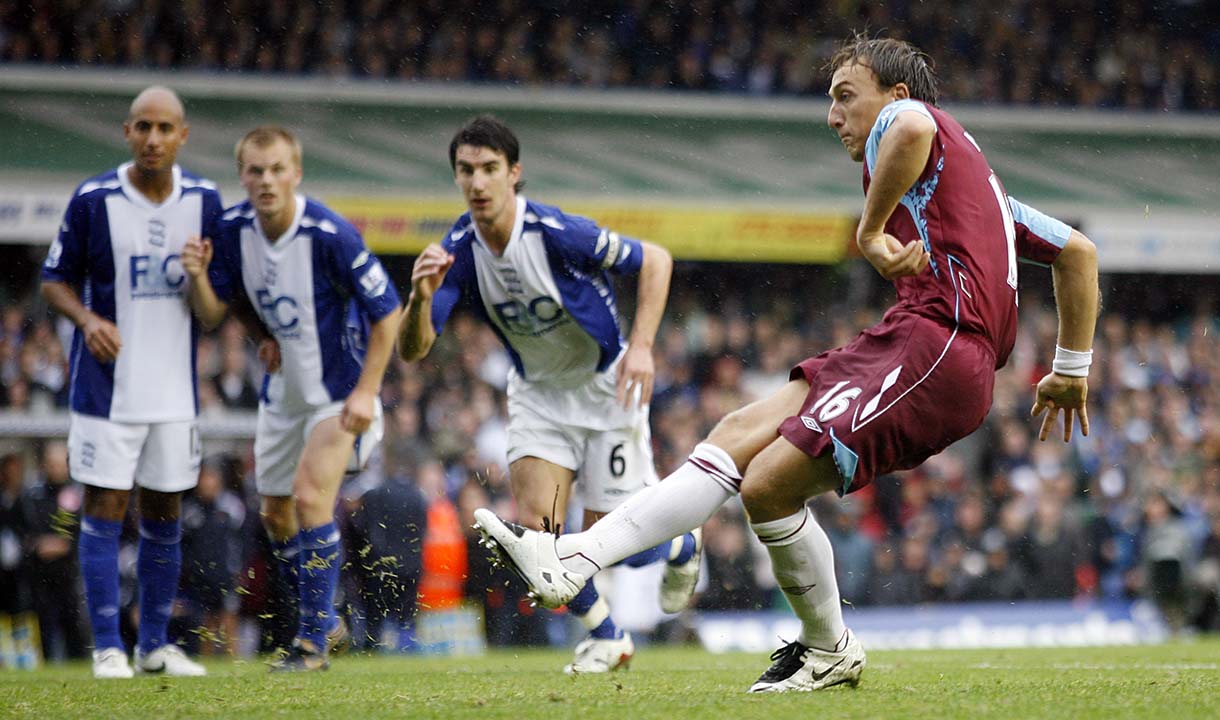 "He was just calm. I made a few changes and one or two of the players who were taking penalties weren't in the team, so we had to find another one. And Mark stepped up and he's stepped up ever since. Most of his goals have been penalties."
How would you surmise the impact he's had on West Ham United? 
"I think the Premier League games he has played might not be surpassed because there's not that longevity in the Premier League, as well as the competition to bring players in and make changes to the team. His appearance record for West Ham will stand for a long, long while.
"It's the person as well. He is a proper captain. And, as a manager, he is a proper player. In training, you could just give him a little look and go 'this isn't right', and he'll up the tempo. He'll do it on his own, or he'll start pointing fingers at a few people and the atmosphere will change.
"He was brought up a couple of miles from the stadium. His entire family are West Ham. The way he conducts himself and being Captain for the club for so long. It's right that he's being honoured. 
"People talking about him being a legend. You've got your Bobby Moores, your Trevor Brookings and your Billy Bonds, and Mark Noble is going to be up there with them."