Emerson believes West Ham United are in good shape ahead of their third straight season in European competition.
The left-back has won every major continental trophy possible, completing his personal set when the Hammers lifted the UEFA Europa Conference League trophy in June.
That victory over Fiorentina clinched a place in the 2023/24 UEFA Europa League group stage, which kicks-off with a home Group A tie with Serbian challengers FK TSC Bačka Topola on Thursday evening.
Emerson, who produced an outstanding performance in Prague, says that while the man who lifted that trophy, Declan Rice, has departed, the Irons' summer reinforcements have reinvigorated the squad as they look to not only repeat that success, but also continue their strong start to the Premier League campaign.
Lucas is a player who creates a lot, but also works very hard for us in defence.
"We put a lot of pressure on ourselves, even having won the Conference League," he explained. "We knew we had to work hard to do a better Premier League season this year. Last season left a lot to be desired considering the quality in the team in terms of international players, players who are very important to their country's national team, players with lots of experience.
"We've been working really hard. Even with Declan's exit, we've brought in players like [James] Ward-Prowse, [Edson] Álvarez, [Mohammed] Kudus, so we've really strengthened the team and we have that mentality of starting the season strong. I'm pleased with this season's start. We need to continue with that desire."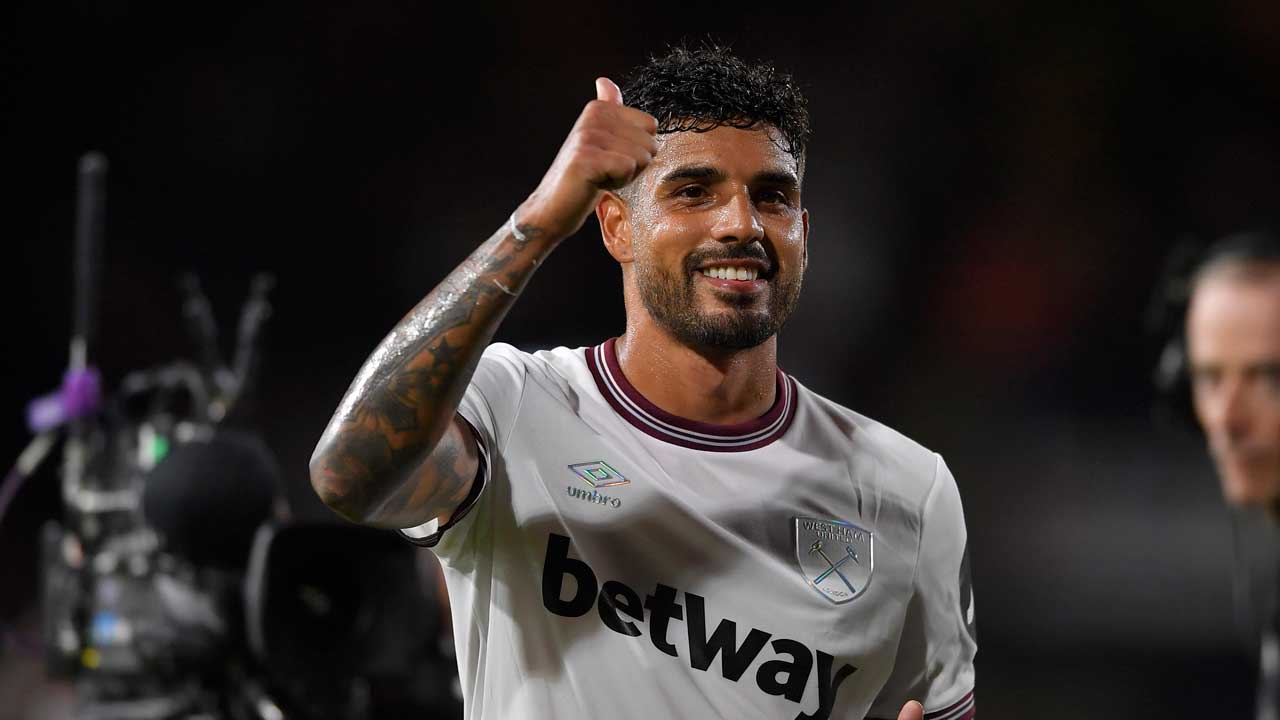 While Ward-Prowse and Álvarez have made big impacts following their arrivals in east London, another of the Prague heroes has also shone brightly alongside them.
Lucas Paquetá is Emerson's best friend in the squad and, having played alongside the Brazliian for two clubs and spent many hours with him off the pitch, the No33 is delighted to see the midfielder showcasing his all-round talents so consistently in a Claret and Blue shirt.
The No10 has made more tackles than any other Premier League player this season, while he has also scored one goal and laid on another, impressing his old pal.
"Paquetá's always happy!" Emerson observed. "He's a player who creates a lot, but also works very hard for us in defence. His positional awareness is second to none. I had the pleasure of playing with him in Lyon too. He's a craque (an ace) and he's always got a smile on his face!"