Emerson Palmieri did not need to be told he was joining a Club with great tradition, a great stadium and a great fanbase.
The Italy international knows all about West Ham United, its history, its top-class players past and present and its ambition to challenge the top teams in the country and across Europe on a regular basis.
Speaking to former West Ham and England centre-forward Carlton Cole, who made the same transfer from Chelsea and switch from west to east London himself in 2006, Emerson is excited to be joining the Irons and bolstering David Moyes' already strong squad.
The Italy international is also eager to add to his already impressive collection of medals, having previously won the UEFA Champions League, UEFA Europa League and UEFA Super Cup at club level and been part of his country's UEFA Euro 2020-winning squad.
Welcome to West Ham United. How do you feel about becoming a Hammer?
"I'm very happy to be here and to arrive here. It's a big challenge for me, it's a big team, so I'm very happy to be here and I'm ready."
You know the history of our Club, that we won the World Cup with Moore, Hurst and Peters! It's a team and Club with a huge fanbase, a huge stadium and big ambitions – did that all attract you?
"Personally, since the first day I arrived here in England, I always see the big clubs and I always watched the big games and I know the history about West Ham. The history is so, so big for this team and of course [so are] the stadium and fans as well at this Club, so when I knew about the interest, about the team and the Club, for sure I said 'Yes, let's go, I want to go there' and I'm here now!"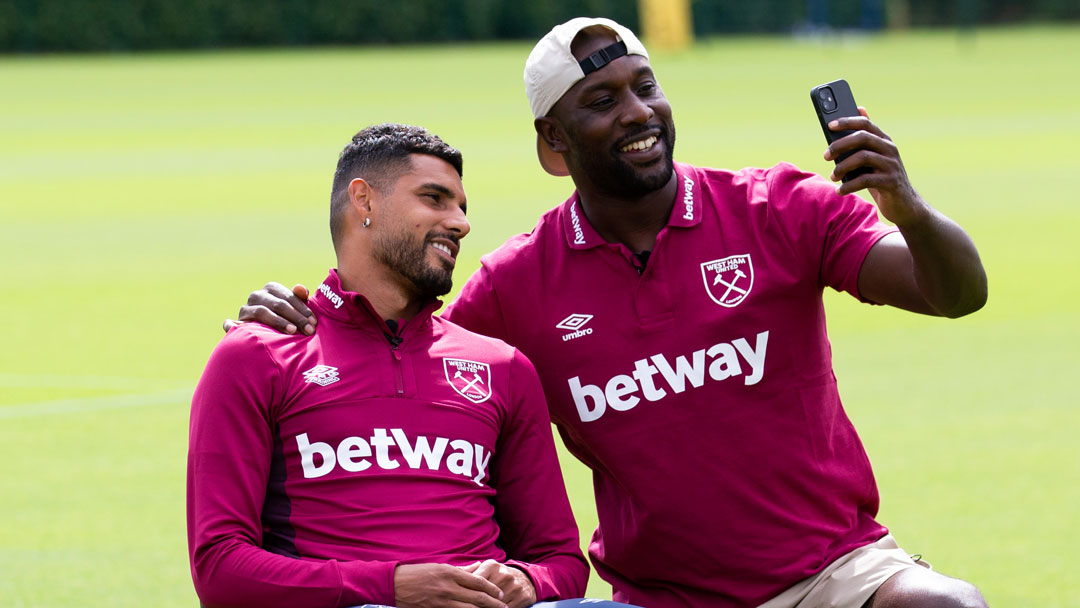 We've also got two Italy internationals with us – Angelo Ogbonna and Gianluca Scamacca – to help you settle in!
"I know them very well because we have played together in the national team and of course it's good when you arrive in a new club with new teammates and you have some with similar language. They help me a lot and on the first day we talked about everything here in the Club.
"I spoke with Angelo three days before I signed the contract. He's the agent!"
You played against us last season for Lyon in the UEFA Europa League, and against Declan Rice in the UEFA Euro 2020 final, so you know first-hand the quality across our squad?
"Every time I played against West Ham, I always looked at the intensity, the aggression and the high quality with the ball. I played sometimes against West Ham and it's always a tough game.
"Declan Rice is an amazing player. I played against him in the national team and he's a top player. Of course, now I'm on his side so I don't need to face him another time!"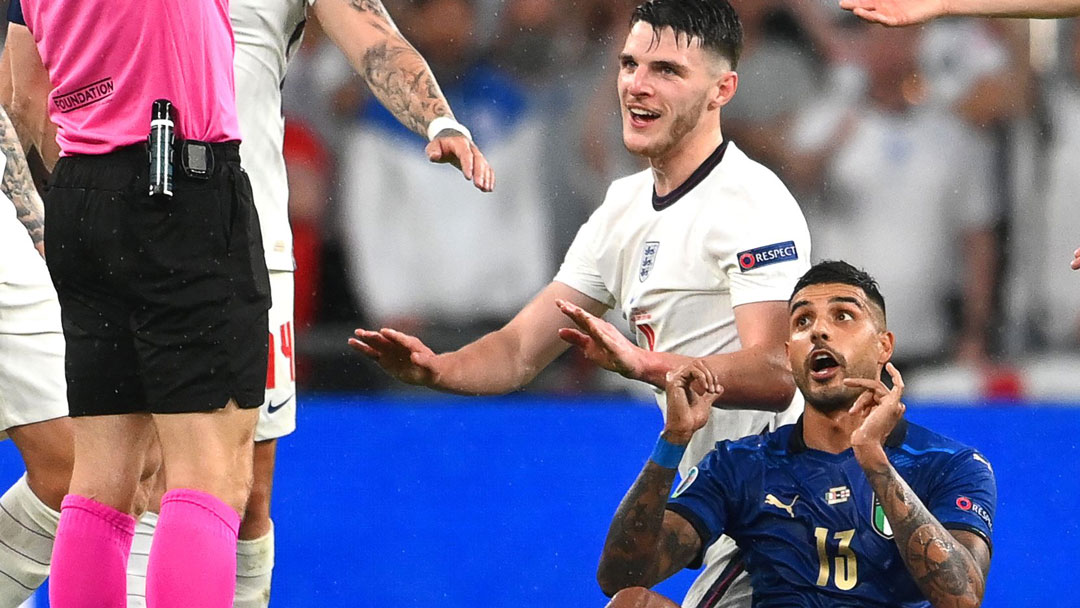 I understand you speak lots of different languages – Italian, English, Portuguese and Spanish – but can you speak Cockney?
"No! Not yet! We have time to learn!"
You're making the same move I did 16 years ago (I know I don't look old enough!) from Chelsea to West Ham, from west London to east London! If you're lucky, you could get a song like I did! (Carlton sings his 'Always believe in...' song to Emerson)
"I didn't know your song, but it's 16 years ago! It's a nice song, though!"
On a more serious note, what did the manager David Moyes tell you about his project here?
"The project is clear – to try to win every game and to try to make a good season because I think that's our level, the level of this team, and the Club deserves it. The project is this, it's clear, and we have to try to make this way."
We have seen you play in the Premier League, in the Champions League, Europa League and for Italy, but how would you describe yourself as a player?
"I'm a left-back, first of all. I can play left wing-back and for sure I want to stay inside the pitch and play. I would describe myself as a player who puts in a lot of hard work and a lot of intensity and with a good mentality because I always want to win every game. In training as well, I like to win, and I wake up every day with this mentality and, for sure, I will put this on the pitch."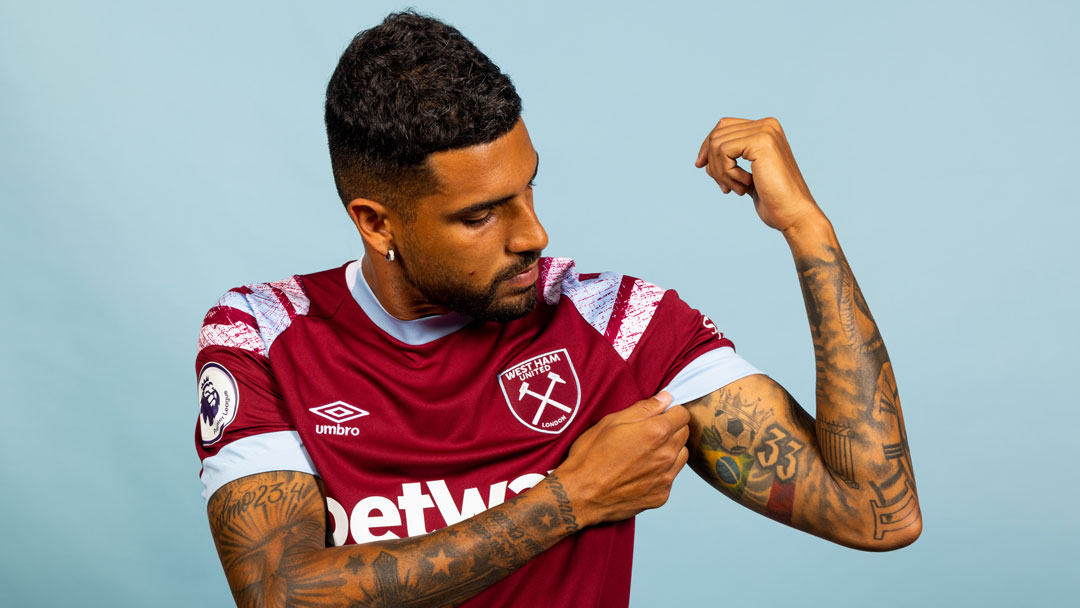 We have Tottenham and Chelsea coming up – big London derbies. How much do you want to be involved in those games?
"There is just one word for these games and that is 'derby' and in the derby sometimes you don't need to play well, but you need to win. This is the word. A derby is a different game and a different atmosphere and for sure we expect a lot from them as they are very good teams but when we go on the pitch, we will go out and try to win."
You will wear the No33 – why have you chosen that number?
"My number is 33 because it's my lucky number. I was born on 3 August and I always liked the No3. In all my clubs I wore the No33 – in Roma and Chelsea and now I took this number as well because it's my lucky number and I feel good with it.
"I have a tattoo with this number as well, so for sure I had to have it and I was happy to see it was free here!"
And finally, do you have a message for the West Ham supporters?
"I want to just say thank you for all the positive messages and I'm excited to start my journey here with you, and let's do it together."