George Earthy played a key role as West Ham United U18s extended their winning start to the 2022/23 season with a 4-1 victory over Arsenal.
The Hammers raced into a three goal lead after a breath-taking first half display as Divin Mubama scored twice and Earthy's close range goal gave the visitors a commanding lead heading into the break
Mattheus Roberts pulled on back for the Gunners to set up a nervy last ten minutes, but Favour Fawunmi scored for the fourth consecutive match to cap an excellent away performance.
The young Irons are now ten points clear at the top of the U18s Premier League South table and Earthy was delighted with the performance of the team as the Hammers secured an impressive victory.
"We're absolutely buzzing," Earthy told whufc.com. "The boys dug in superbly at times. The first half was fantastic, we scored three good goals and we played really well. Our intensity was too much for Arsenal at times and our press worked well. It was a great first half.
Our intensity was too much for Arsenal at times and our press worked well.
"The game slowed down slightly in the second half until Arsenal got one back, but we dug in and managed to hang onto a comfortable victory in the end."
The 18-year-old midfielder has enjoyed a positive month with Mark Robson's U21 side, starting in Premier League 2 victories over Wolverhamton Wanderers and Tottenham Hotspur. Earthy is keen to continue his momentum with Kevin Keen's U18 side during the World Cup break.
"It's really important for me to push on. I've had a few starts with the U21s and I want to keep this positive momentum going. I want to keep playing, just like the other boys that have dropped down from the U21s during this break.
"After our experiences with the U21s it's our responsibility to push the standards in the U18s squad. They have obviously had a fantastic start to the season and we want to help the team to progress even further. We will continue to push for as long as we are a part of this squad."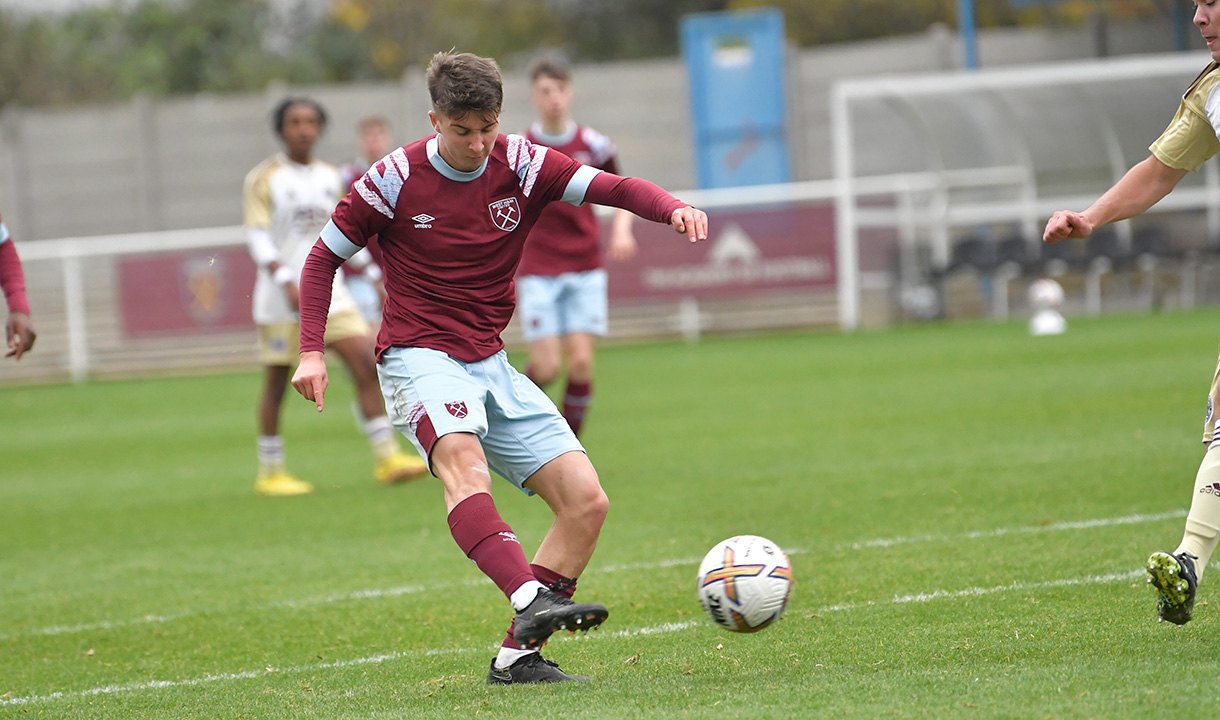 Earthy was keen to note the importance of having the correct mentality when coming to play for the U18s side and he was pleased with the positive attitude of the team.
He continued: "It's so important to have the right mindset when we drop back down to the U18s team. If we don't have the correct mindset then we won't be in the team, it's as simple as that. It's a competitive squad and we are all pushing each other. That is only making us better players. 
"We want to use our experience to help the boys around us to progress as well. I think our recent results have proved that we all have the right mindset. My aim is to keep putting in the performances to help this team win."
The attacking midfielder was directly involved in the first two goals of the match, registering his second goal in as many matches as well as an assist.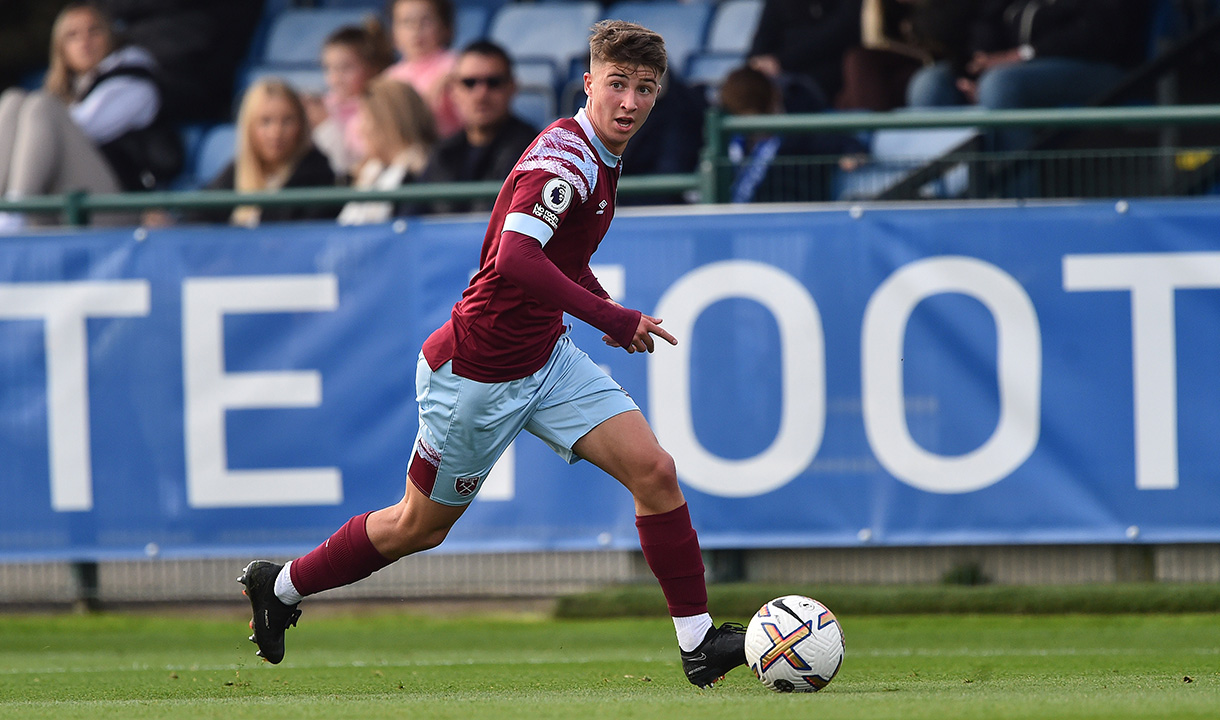 Earthy was delighted to contribute to the team's success.
"The first goal all comes down to the mentality of this team," he reflected. "We always press high, it's something that this team has done to great success over the last two years. It's one of our principles and it's something that Kevin Keen has drilled into us.
"We analysed Arsenal and we knew that they like to play out from the back so we knew that our press would be important. I managed to win the ball back and then it was a simple pass to Divin who had an empty net to score in. 
"The second goal was just as important as the first and it was a real poachers' goal. I reacted quicker than anyone else to tap in a rebound, and that is also something else that the coaches always push. I'm really pleased that I was able to help the team."