Pablo Fornals and Darren Randolph have supported the campaign for environmental awareness and sustainability.
The Foundation and Academy have been leading an initiative, as part of a Premier League Inspires social action project, to create more green spaces as part of the Premier League Inspires Challenge.
Students at Beal High School and players at the Academy have been collaborating to research and promote sustainability through education, leading to the creation of a new garden at their sites respectively. 
Pablo Fornals and Darren Randolph joined a call to hear about the young people's projects and vouched for togetherness in the need to help our planet. 
"In this crazy world where people used to take many things from the Earth, it is really important if we can return something to the Earth and teach the youngest how to protect the Earth," said Pablo.
We've taken a lot from the Earth, so it's about time and it's our job and our duty to give back.
Darren added: "It's nice to have a nice environment or a nice space for people to escape for physical and mental wellbeing. As Pablo said, we've taken a lot from the Earth, so it's about time and it's our job and our duty to give back and try to keep some of the green spaces and the wildlife."
In discussing the aims for the pupils at Beal High School, WHU Foundation Senior Education Officer Cormac Hanrahan explained: "They are trying to create a wellbeing garden within their school. They're looking at planting flowers, plants, and various other wildlife species for one reason, to try and create a safe space within their school that people can go to even just to take a break from their busy schedule to help them with their wellbeing," 
He continued: "But also, we want to create a healthy place and an attractive place in their school that other people and teachers want to look after. So then hopefully that will encourage everyone to look after the good parts of our world and also to create more of them."
Similarly, Elijah, a participant from the U15 Squad stated: "Environmental Sustainability is important for my future because it's our community and we want to spread awareness and let everybody know to keep the environment clean. With our project at West Ham, we look to improve Chadwell Heath and make it a better place for everyone around us."
For Earth Day, West Ham and people everywhere are raising awareness of the benefits of a healthy environment and sustainable practices. The theme of this year's Earth Day campaign is 'Invest in Our Planet', with the aim of encouraging businesses, civilians, and governments to work together to ensure a sustainable future.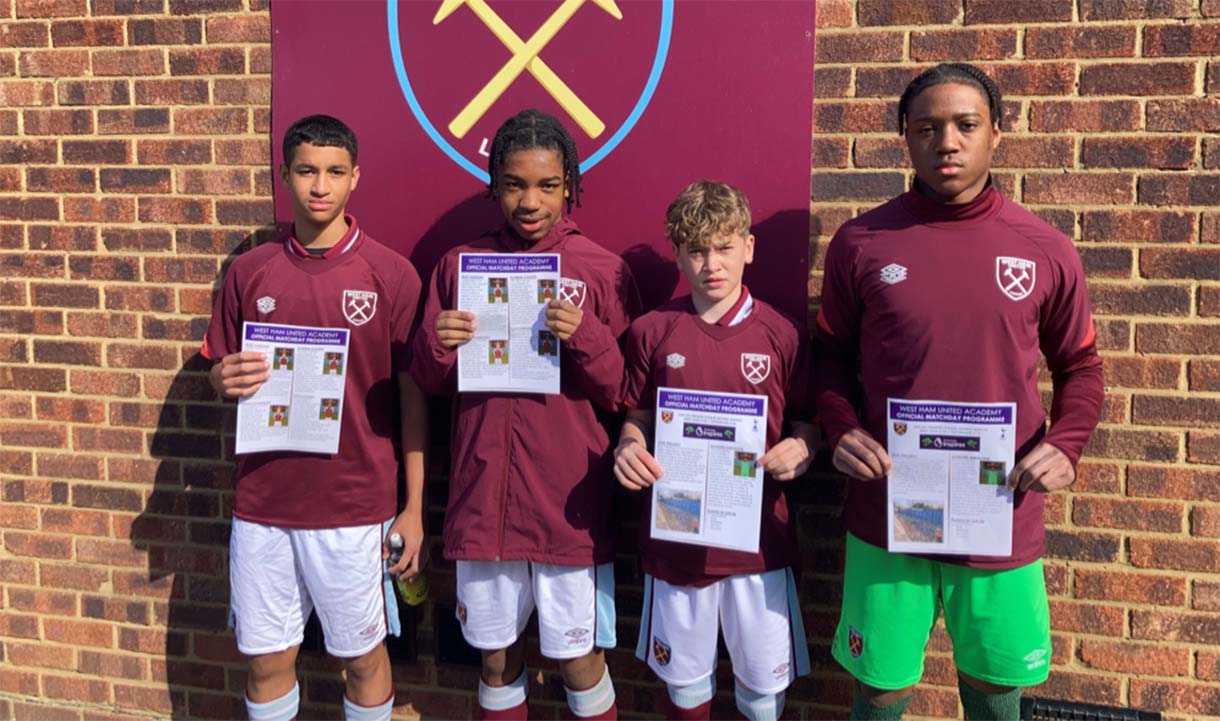 "I try to recycle at home. I try to throw the rubbish in the correct place wherever I go like in the park," explained Pablo who encouraged people to take simple steps at home and in open spaces to help restore the Earth to its natural state.
Children and young people play a significant role in how the two Irons view the sustainability campaign. As family men, Fornals and Randolph regularly consider how their actions impact the next generation.
"I am really afraid of how the world is going to be for my kid. How I grew up is going to be totally different from how my kid is going to grow. So, for me, I want the best conditions for him, because I love him. So, I want the best environment for him," explained Pablo, who welcomed a son in November 2021. 
With the environment providing a range of benefits, both players expressed gratitude and appreciation for their careers and green spaces they can visit socially. 
"We're lucky that we're outside, working and exercising every day. Not so nice in the Winter obviously, but a day like today when it's sunny and it is nice... you just wake up and realise how lucky you are to do the job that you do and be able to be outside," commented Darren. 
Pablo agreed and noted: "I have a route most of the days with my dog around two parks where the dog is following me, smelling everything. And it's quite relaxing for myself because I used to go alone with her and it is time to think on myself or her, or don't think on anything, just enjoy the walk and enjoy the dog. And also... it's so peaceful."