"I remember this!" Declan Rice smiles.
The West Ham United captain has just been handed a laptop. Playing on the screen is an interview with West Ham TV, pitch side at Wembley Stadium. 
Filmed three-and-a-half-years ago, Rice had just made his England debut, coming on as a second-half substitute in a comprehensive win for the Three Lions against the Czech Republic; an opposition that saw future teammate and midfield partner Tomáš Souček in their starting XI.
"I tell you one thing, I do look different, don't I? For the better as well."
Declan Rice does not just look different. He is different. 
More mature, a leader on the pitch for both Club and country and, with the 2022 World Cup nearing ever closer, 34 caps for England to his name.
"You can see on my face how excited and happy I was," he continues, glancing back at the screen in front of him. "It's crazy to look back on those times and see how quickly things have progressed."
Indeed, how quickly things have progressed for young Rice. 
It can be hard to comprehend that the midfielder is only 23-years-old. Or that his first team debut in Claret and Blue came over five years ago. 
If it is difficult to get your head around it, just imagine how the man himself feels.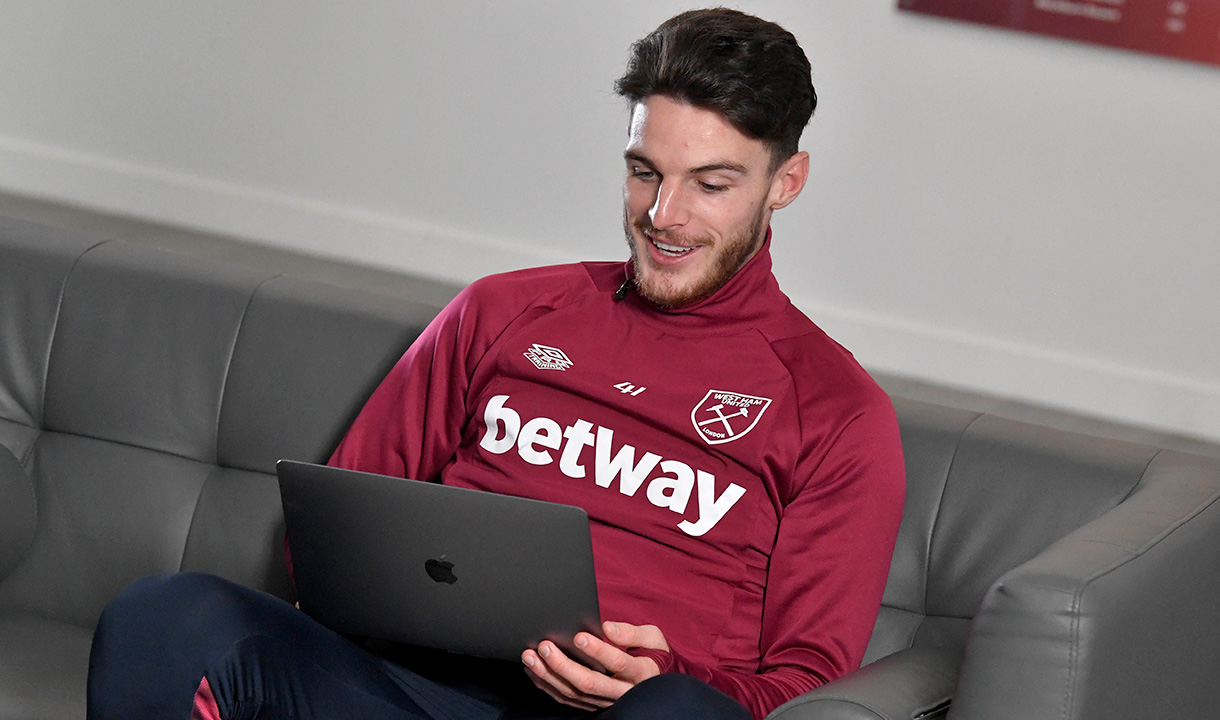 "It does blow the mind," Rice admits, when asked about how far he has come in such a short amount of time. 
"In football, there are no guarantees of anything. Anything can happen. Injuries or going on loan. There is luck involved and you do need a little bit of luck on your side, but you need to take your chance when you get it. 
"You need to have the full package and the character and personality, and you need to be willing to learn as well. I feel like I had that and had those characteristics. Regardless of anything, I just wanted to have a career in the game. At any level. 
"But the more it's gone on and on, I know I can push on even more, and over the last couple of years my development has rocketed."
Rice has told his story of disappointment and redemption so many times before. His heartbreak, at 14, of being released by Chelsea, to his delight at training with and signing with West Ham in the days that followed.
"It was extremely tough," he recalls. "I was 14 and it was all I'd ever known, really, being at one club. To get the setback at that age, it was really tough. 
"But I can say that, once I knew West Ham wanted me, there was no doubt in my mind that I wanted to come here and I can proudly say now that it was probably the best decision I ever made.
"I got released on the Wednesday night and I trained here the next night on the Astro outside at Chadwell Heath. I remember my dad being pulled aside after one training session and being told the Club wanted to sign me."
Rice's progression through the Academy of Football was quick. Once into the U18s, a place in the development side quickly followed.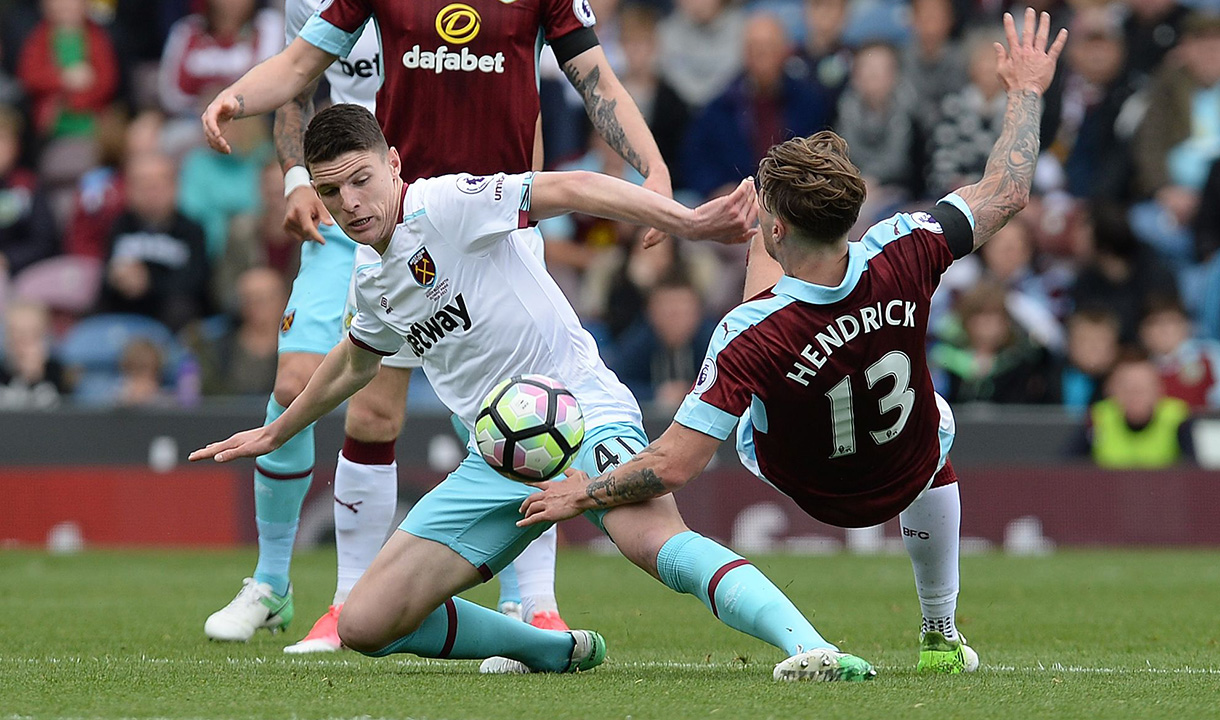 May 2017 saw the first team debut he had been waiting for finally come. Away to Burnley, Rice was brought on for the final minutes of the 2016/17 season by Slaven Bilic.
"I felt like I'd been ready for a while. I'd been training with the first team and Slaven Bilic for a while and they'd seen my personality and qualities. I felt comfortable around the lads, which was a big thing as well.
"It got to the last game of the season and I can remember warming up for almost all of the second half thinking 'please bring me on!'
"He called me back over on about 82 minutes but I didn't get on until about 90 minutes. I got three or four minutes but, to get that feeling, it was so special. No one could take that away for me. 
"Then I got the train home after with my mum and dad! That topped the day off really! I didn't want to do the coach journey from Burnley so I got the train with them, and obviously I wasn't as recognisable then as I am now. But I did have my West Ham tracksuit on so my dad gave me his coat to wear."
Rice has always had something to prove.
First, he had to prove he was worthy of a first team debut. Then prove it to a new manager in David Moyes. Then another new manager in Manuel Pellegrini, which was accompanied by a change in role; from defence to midfield. 
Now, Rice is arguably the first name on the West Ham team-sheet every week. Already, it could be claimed he has nothing left to prove to anyone. So where does his motivation now come from?
"I just know that I can go wherever I want to go. I know that in myself. I know I can go up another five or six levels and I'm working towards that.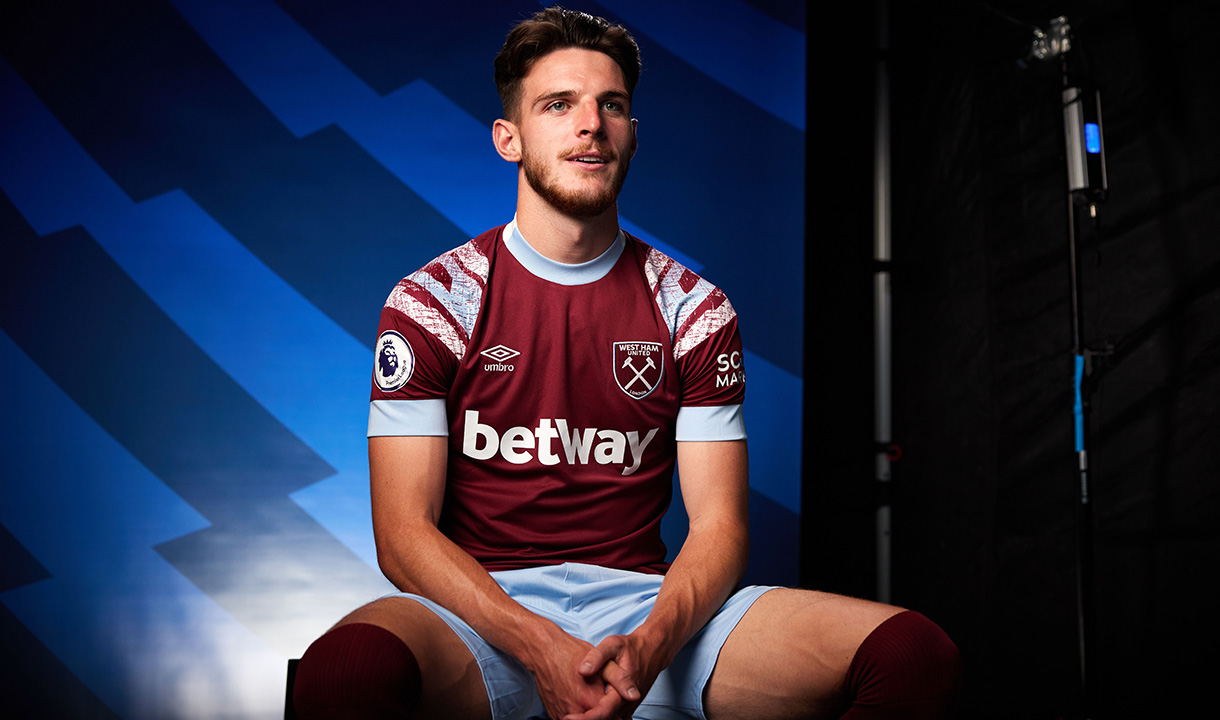 "But my motivation is being captain of this great Club. Getting to walk out every week as captain is special and if that doesn't motivate you then I don't know what will. 
"But also, being talked about as one of the best in my position and being compared to top other players as well. You want to prove your worth and you want to show that you are one of the best so you're constantly fighting with yourself to keep improving and keeping yourself at a consistent level where you perform really well each week. I tried to do that as much as possible."
Speculation about a first England call-up had persisted since Rice made the decision to switch national allegiance. The opportunity to represent the Three Lions would come less than two years after his first-team debut.
 
"I remember being at home. And I remember seeing it come up on Sky Sports. There had been talk of it happening because of the switch between the countries but there were no guarantees from that switch. 
"But then I saw on Sky Sports and then I remember getting a call whilst I was at home just to say that I was in the squad. Then I got a text about the itinerary, and it felt really real then. 
"Next thing I know, I'm training with Harry Kane, Marcus Rashford, Raheem Sterling – top England players. It went from nothing to 100 really quickly. 
Just to put on that shirt and to get told you're coming on at Wembley, it's just unreal. It was a nice game to come on in. We won 5-0 and we had a lot of the ball and I could get a lot of touches. 
"At the end of the game, that's when it really hit me that I'd played for England and no one could ever take that away from me."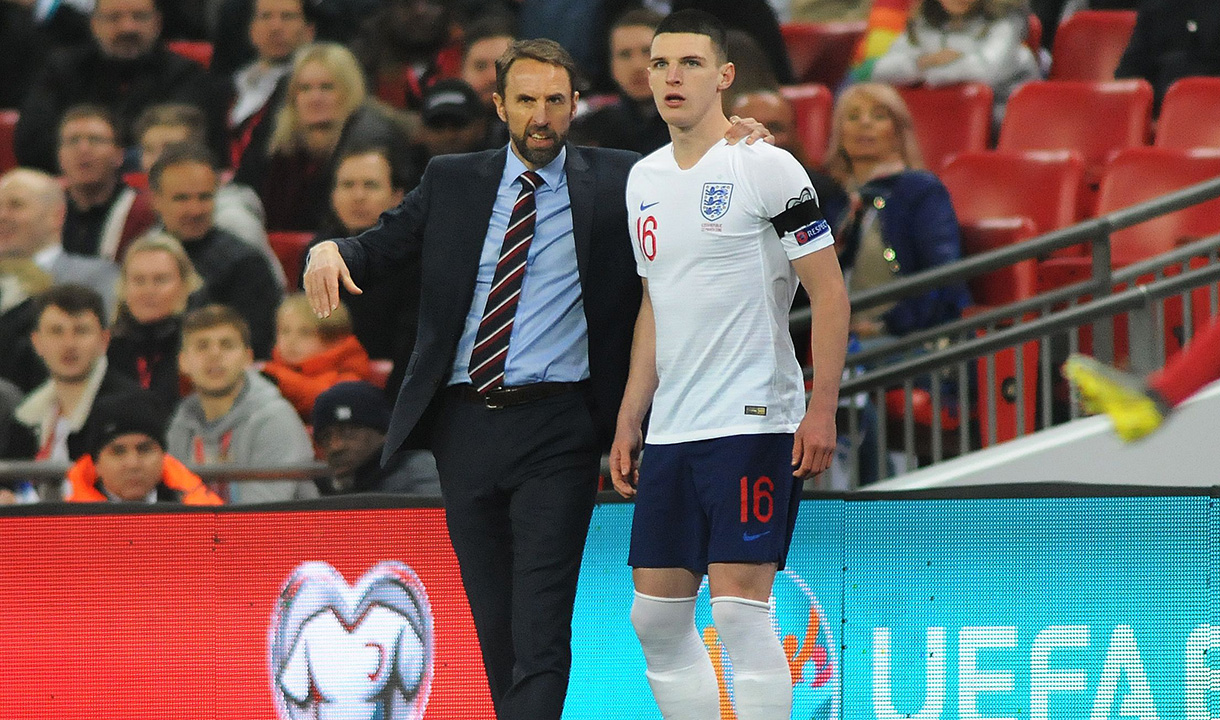 It is a sign of Rice's ability and consistency that, once he got his first call-up to Gareth Southgate's squad, he has not really been out of it.
"I've kind of been in the squad ever since I've been called up and that doesn't just happen on luck. You need to perform at a level where you're one of the best players in the country every week. I feel like I've done that for the last couple of years. 
"When I got into the squad and was around Gareth Southgate, I could finally show them my qualities in training and play in the games. They knew that I could be a consistent figure in the squad then, I think."
When you live the life of a professional footballer, the extraordinary becomes your daily very quicky. By Rice's own admission, he has to remind himself not to take the life he has crafted for himself for granted.
"U18s coach Mark Phillips always texts me when I go to an England camp and he says 'don't ever take it for granted'. It's true because one day I'll be sat at home, probably with a beer belly, and hopefully I'll be watching a few of these current West Ham youngsters playing for England.
"But these are the best moments of your life. I'm 23 now and I don't think I've hit where I can go to yet. I just want to get as many England caps as is possible."
And so attention turns to Qatar. To the 2022 FIFA World Cup. 
England's record this calendar year has not hit the heights previously set but Rice recognises the need to, in his words, 'shake the camp'.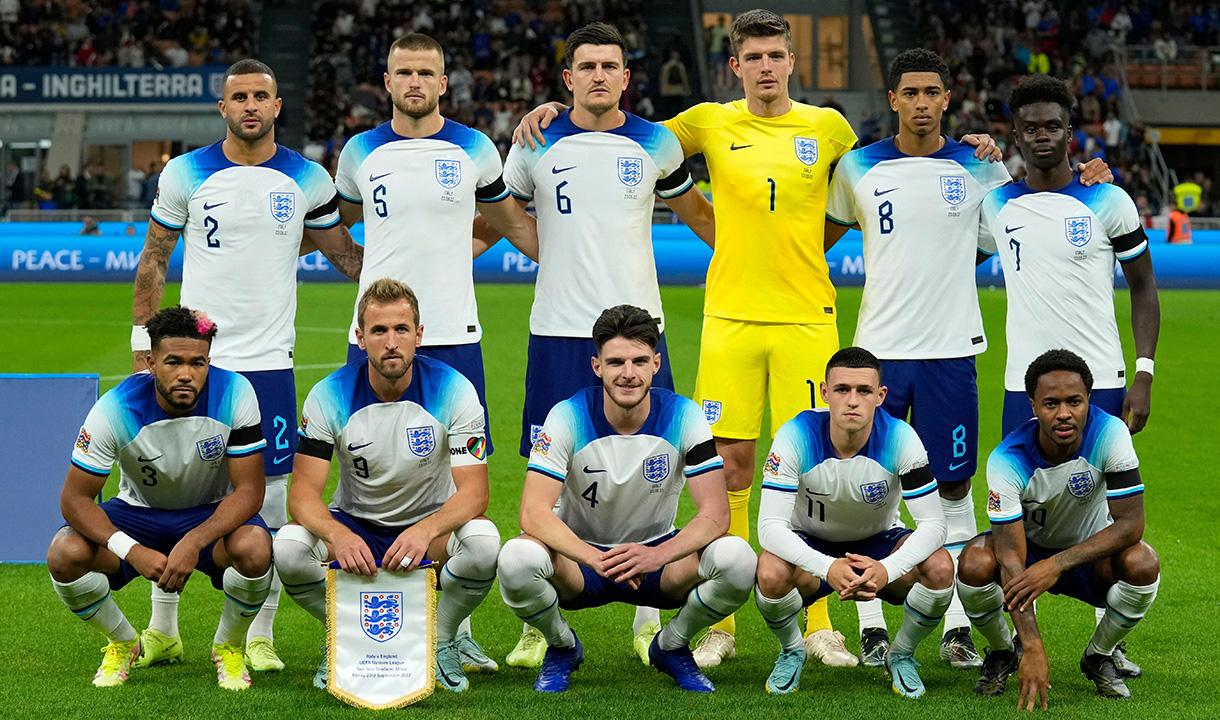 With the tournament just around the corner, the midfielder is ready to go.
"Not one country goes through a perfect record and wins every game. You need to have a blip. You need results that shake the camp a little bit to realise where you're at and where you can improve.
"The games we played in the summer were really tough. We finished the season, had ten days off, and basically got called in for a mini tournament. We could see the lads all looked knackered. We gave our all, gave 100 per cent and tried our best but no one looked sharp or match fit really.
"I think people forget though, over the last three or four years, we've beaten teams 3-0, 4-0, 5-0 and even more for fun. Of course, it's not been like that recently but it's down to us as players, when we pull on the shirt, to perform. I think you'll see that at the World Cup. This is the biggest stage and, if you want to win it, you have to leave it all out there.
"I'm ready for the World Cup. I've been able to keep myself fit, which is the main thing. It's weird because it's in the winter. It's not like the summer tournaments where there is a massive build to it. The World Cup is happening now and it's hit me a bit about what an honour it will be. I just want to get out there and play that first game."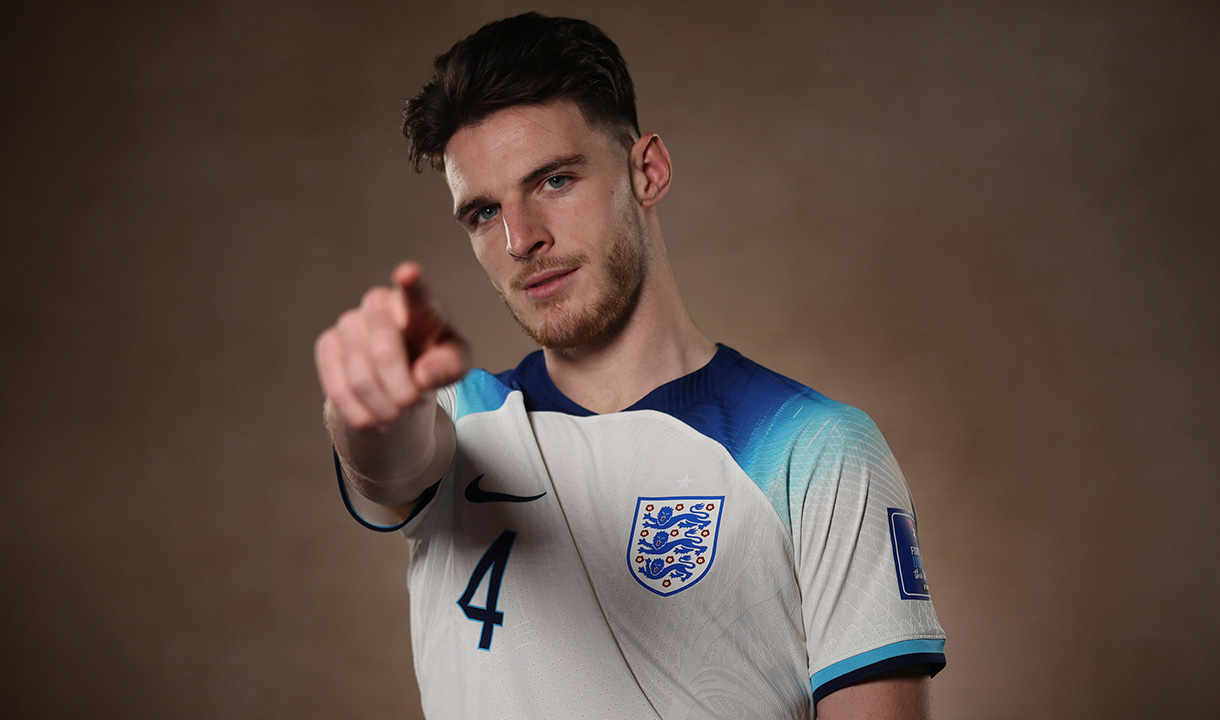 Whatever happens in Qatar, Rice will return to West Ham United at the end of December still a graduate of the Academy of Football, something he will never be ungracious for.
It was in the halls of Chadwell Heath, with the support of these coaches, mentors and friends, that Rice became the man he is today.
His success – first-team debut, England caps, a World Cup appearance - is their success, and he will never forget it.
"It's cliché, but all of this is like a dream. You see so many people talking about it, but I've actually done it.
"Honestly, you do take it for granted because you're focused on it so much on a daily basis, and there's so much pressure on that side of things that you don't really get a chance to sit and think about the things you achieve in your career. I don't think I will until the end.
"Hopefully by then there's a few trophies, including the World Cup. Hopefully we can have the red carpet out on Saville Road, leading down to Chadwell Heath, so I can share it with everyone here too."