Declan Rice has capped another phenomenal season by being crowned 2021/22 Betway Hammer of the Year.
West Ham United's outstanding midfielder has led by example again this season, making 48 appearances, scoring five goals and captaining the team on over 40 occasions.
The England international has played more minutes and made more tackles, interceptions and passes than any other Hammer, illustrating his consistency and commitment to the Claret and Blue cause.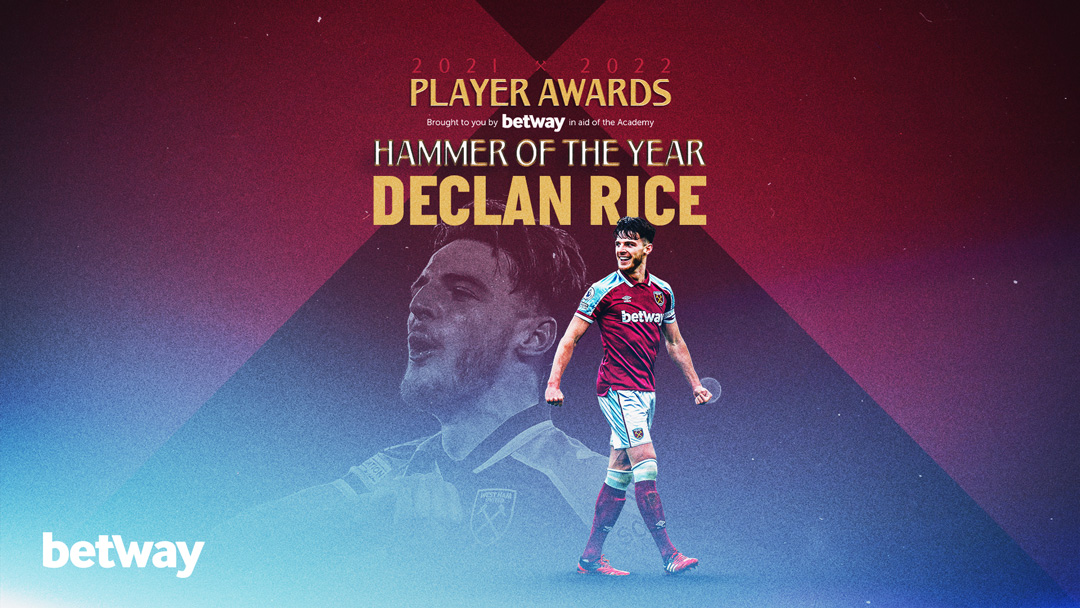 "It's too hard to sum up the season in one word, but one word is probably 'proud' because we've done so well as a team this year," he began, "and that's the standard and the bar that we've set and it has to be that every season.
"We've proved that we can play in big European games and our fans and our stadium have shown we can handle those big European nights, and that's what we want more of.
"I'm proud of the lads because we're not the biggest of squads, so to go week in week out again and again and again, training and playing Thursdays and Sundays, away from home and away from families has been tough, but in the end we've had a great year and we're ready to go again."
The No41 paid tribute to the support he has received from his teammates, most notably retiring Club captain and his mentor Mark Noble.
"To be honest, when Nobes was up on stage earlier, I was getting emotional myself and I had to put my head away from the lads because I was starting to cry and getting upset myself," he revealed.
"I can't describe what he has done for me, from when I walked in at 16 to when I was in the first team, training and games, I can honestly if he wasn't here I wouldn't have done as well as I have done, on an off the pitch.
"It's going to be tough next year without him, but I know he's only one call away and he's not big time! It's been an absolute honour to play with him."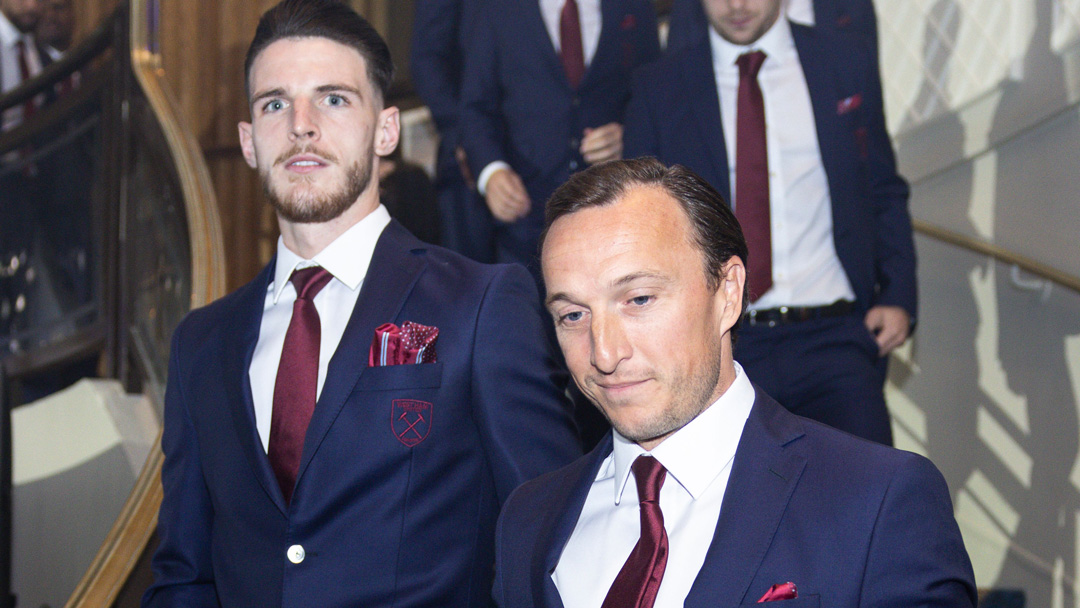 Rice, who is Hammer of the Year for the second time after winning the supporters' vote in 2020, edged Jarrod Bowen and Craig Dawson into second and third-place respectively.
Still just 23, the Academy of Football graduate has been available for all but two of West Ham's 54 matches in all competitions and starred in the Irons' unforgettable run to the UEFA Europa League semi-finals, scoring in the Group H wins over Dinamo Zagreb and Rapid Vienna and quarter-final second leg victory at Olympique Lyonnais.
After starring in England's run to the UEFA Euro 2020 final last summer, Rice remains an integral member of Gareth Southgate's side as preparations ramp up for the FIFA World Cup finals in Qatar later this year.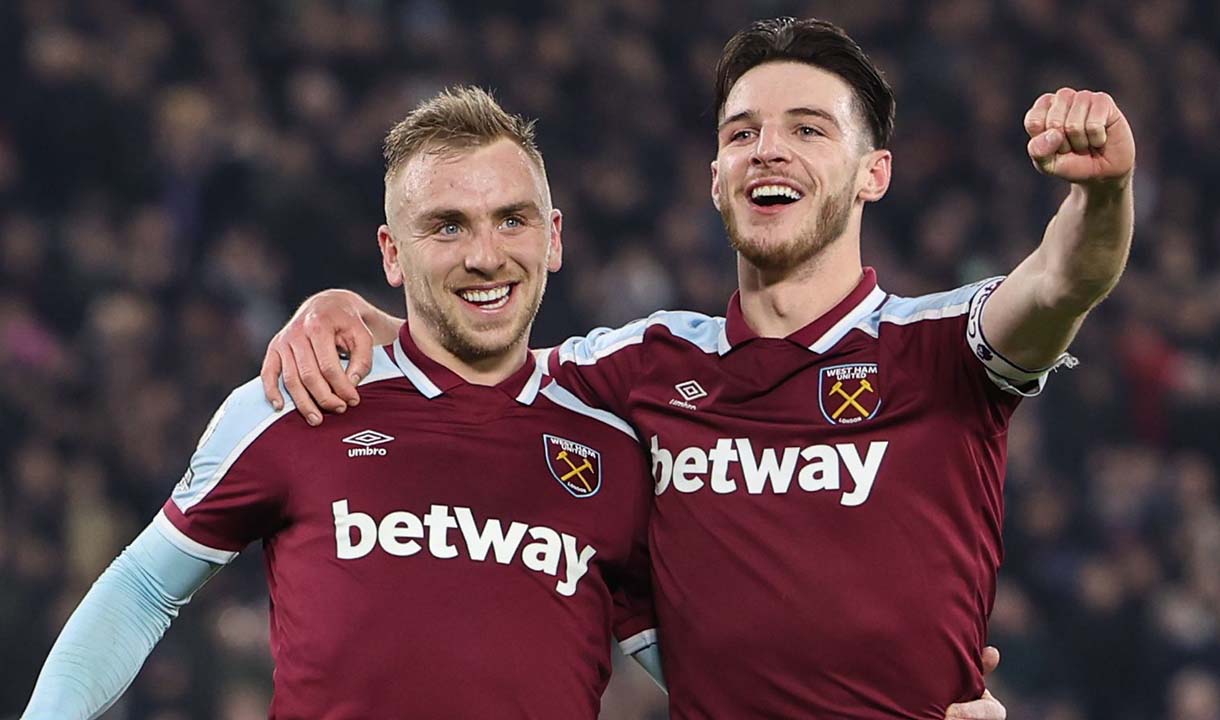 Runner-up Bowen has been tipped to join Rice in Southgate's squad after a breakout season that has seen him score 16 goals and assist 13 more in 49 appearances, including tallies of ten and 12 respectively in 34 Premier League games.
And Dawson has also been recognised for a stellar campaign that has seen the 32-year-old centre-back make 48 appearances, including ten starts on West Ham's run to the Europa League semi-finals.
West Ham United would like to congratulate Declan, Jarrod and Craig on their awards and wish them the best for the final two games of the Premier League season, in which the Irons could achieve European qualification by their league position in consecutive years for the first time in the Club's history.