As West Ham United turn the page to 2022, manager David Moyes is determined to keep on building in the New Year.
Saturday's trip to Crystal Palace comes just days after the Scot celebrated the second anniversary of his return to the Hammers, but he's in no mood to solely reflect on the good work done so far.
With his team sitting fifth in the Premier League, through to the last 16 of the UEFA Europa League and about to get their Emirates FA Cup campaign underway at home to Leeds United, he has challenged his players to keep hitting new heights.
That challenge begins at Selhurst Park on the first day of January.

It's two years since I came back and they've been two good years.
I think the thing that makes me most happy is I think there are good shoots of recovery in West Ham United Football Club.
I think people are talking about the Football Club more than maybe they have done in the past, and that's mainly down to the players  - because of the young players and the players we have brought in. We've got an England player who's doing really well and we've got more international players than we've probably had certainly in the times I've been here at West Ham. All those things I'm pleased about.
The other thing to say is I think we've got a West Ham support who are enjoying watching the team, and probably for me that gives me a lot of pride because it means you're doing something right. The praise will always go to the players for the way they've performed in the last couple of years.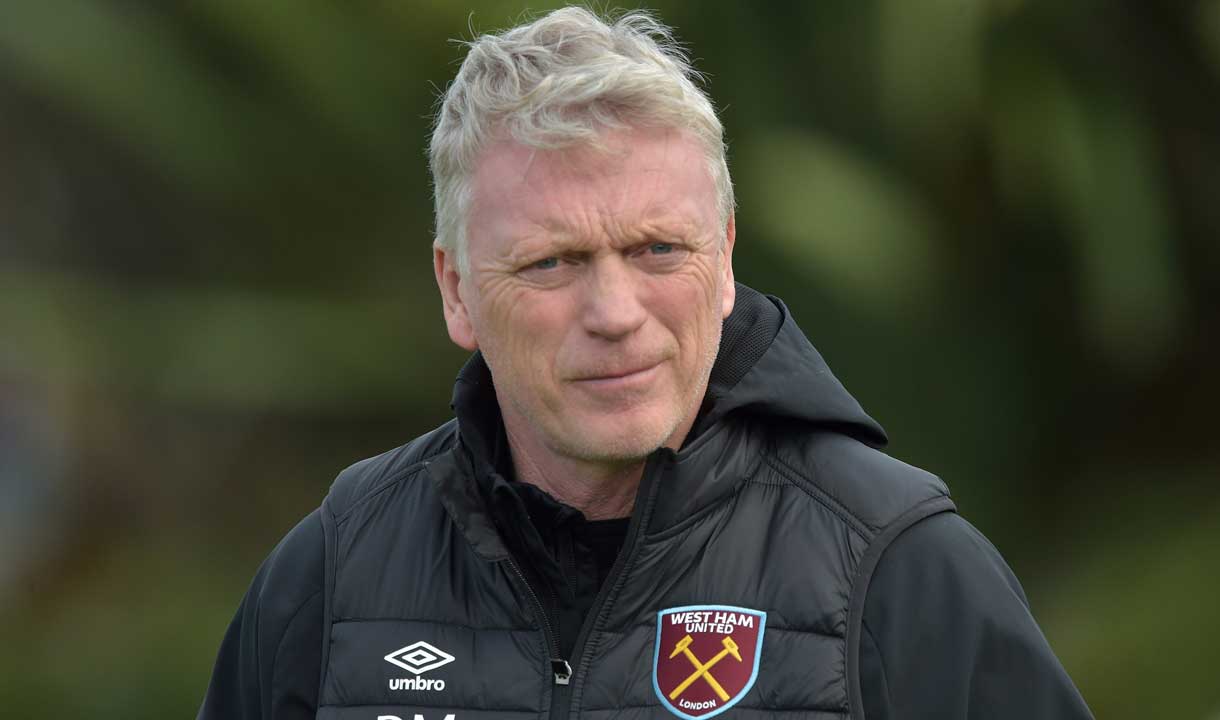 I'm continuing to learn all the time.
I'm trying to get better at what I do. I want to try and change at times the way I play, I want to try and improve the style, but ultimately the big thing I want to try and do is win. I want to try and win as many games as I can.
I think this two years has probably been as good a record as maybe I've had at different times, I really do. I think we've been very good, with our wins ratio, in the main.
I think what I felt I could bring to West Ham was an idea of how to build a Football Club and how to grow it. I'm only just right at the start of that journey, but we've started really well and I hope now that we can try and get another layer. It doesn't always come right away, they don't always move on, but for us to try and remain consistent, like we did last year, finishing in the top half of the league, would be a step in the right direction.
There's other things I'd like us to try and grow. I want us to have a better youth team, I want us to make sure we do much better things around the training ground and we prepare as correctly as we can, so I think there's a lot of things we can do to keep moving along.

This Christmas schedule is tough on the players.
What I would say is I do think the amount of fixtures you're in, especially if you're a successful club, the amount of fixtures you have to play is really tough. You've always played Christmas fixtures in this country. 
I've been a player and a manager, and we've always had it, so we know exactly what we're getting here and when you come to this country it's very much part of it. I think this Christmas period we've had three games instead of the normal two games over this period, and I think that's added to a feeling of 'wait a minute here, this isn't so good, there's just too many games.' 
I think it's probably the clubs who have had European football and good success in the cup competitions already and also knowing that there's another cup competition just around the corner as well, so I feel there are probably a lot of clubs and managers feeling that their players are being worked too hard.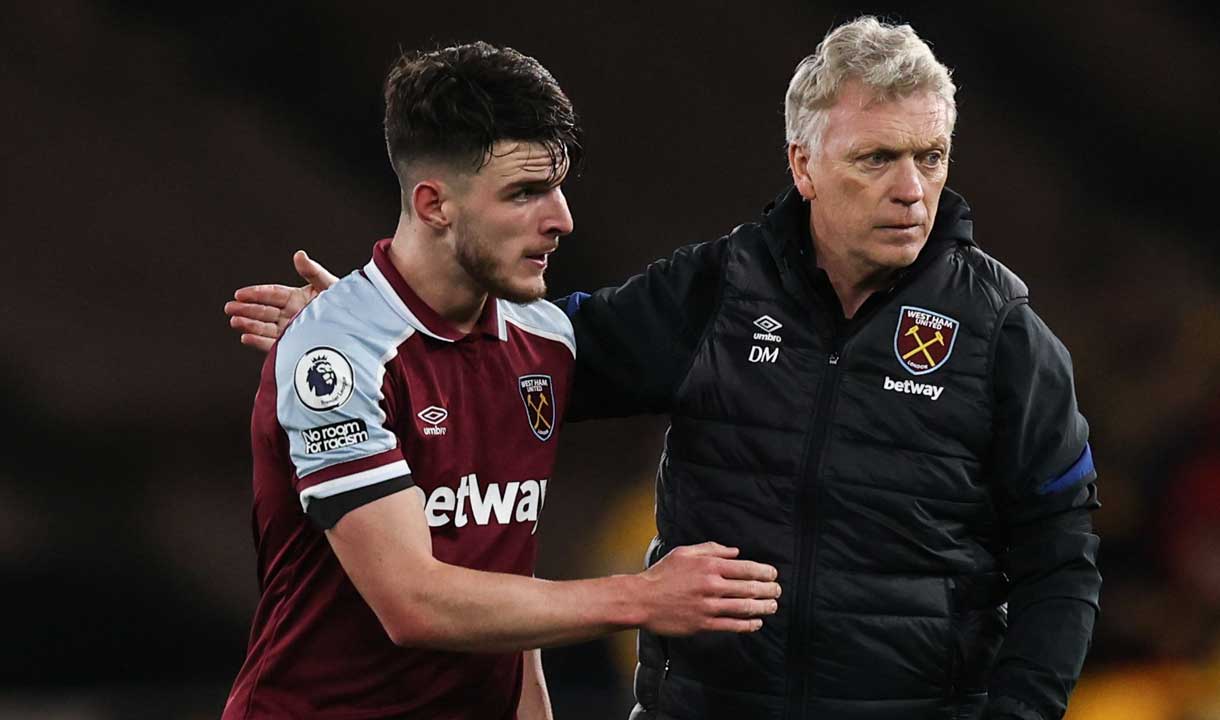 Declan Rice could play his 150th Premier League game on Saturday at just 22.
I want to keep driving him on. I want him to keep stepping up. I think he's stepped up again.
You look at all the players who played in the Euros, and I think Declan Rice is one of the ones who's stood out since after the Euros with his performances. He's helped West Ham certainly improve. He's helped us as a team and as a Club, but hopefully we've helped him as well. Hopefully we've given him a chance to lead the team. He's taken on a lot of responsibility from Mark Noble as well.
Overall, I think Declan's all-round play has improved greatly and I think he's shown a real level of consistency. His standards, in the main, have been very high this season.

Mark Noble really showed his ability and leadership at Watford too.
[This is his last season as a player here, but] I think Mark will be around. I don't think he'll be too far away. We like to keep Mark around in some capacity because of the years he's been here. But you know sometimes when you finish playing, you know, you probably want a bit of time away. You just want to have a bit of time with the family and do some things that you've not been able to do while you've been in training every day and you've been working. 
But, look, the other day he played really well. He's been stiff the last two days, which you can expect but he's done a great job. There's no doubt about his football, there's no doubt about his abilities and tactical nous, It's just catching up a little bit on his legs and physically. Otherwise. If it wasn't for that if he could carry on playing. He's been a really good player for this club, you all know that more than me. But not only that, I think he is a great ambassador for West Ham as well.

Jarrod Bowen has been really impressive this season and he deserved those assists at Watford.
He's kicked on this season and I don't think it's solely down to fitness. I think it's more down to having time to adapt to the Premier League. I keep saying a lot of the boys need time getting used to it, and I think Jarrod has got used to it.
I thought he did come back in a really good condition, probably the best that's I've seen him. If there was a player who hit the ground running more than anybody, it was probably Jarrod. He's certainly showed a level of consistency enough to keep getting us assists and goals which will be really important.