David Moyes wants his 'new West Ham' to be challenging Europe's elite for years to come.
Speaking to the media at the Ramón Sánchez-Pizjuán Stadium ahead of Thursday's UEFA Europa League round of 16 first-leg tie with Spanish La Liga high-fliers Sevilla, the manager spoke glowingly of the progress his Hammers squad has made over the past two years.
When the Scot returned in December 2019, West Ham were struggling near the foot of the Premier League table, but Moyes used his experience to keep the Irons in the top-flight, despite the added challenge posed by the onset of the COVID pandemic.
In his first full season in charge, Moyes then led the Hammers to a record 65 points, sixth place and qualification for the Europa League. And his West Ham have made a huge impact in Europe, finishing top of Group H with a game to spare before being paired with the record six-times winners in the round of 16.
After taking in his surroundings with his players, Moyes sat down to speak to the press, where he enthused about his squad's achievements to date and stated his attention to bring European football to east London on a regular basis in the future.
I want us to be the new West Ham who does qualify for Europe and the new West Ham who is challenging the top teams and the new West Ham who is filling the stadium because they want to come to the games because the football is good and to see a young and exciting team.
That's what I really want to do going forward.
Even the number of journalists here tonight tells me this is a new West Ham who want to become a European presence.
About this time last year, I started to believe Europe was a possibility – maybe it was before in January or February time when we went on a great run. Prior to that, we were avoiding relegation and making sure we avoided relegation was the thing at West Ham.
So to think how far we have come in just over a year, from a mid-table team to a team trying to qualify and challenge for Europe, to suddenly this year we're being talked about in terms of Champions League football and those sort of positions.
We've really enjoyed our European games which have been great and a big step up for all the players, so we've moved a big mountain already in a really short time, so we have to be careful. And tomorrow is a completely different level football for all the players.
Many of boys have played in the Champions League before – the Czech boys and other boys – but as a Club and as a group, we've got to say this is all completely new.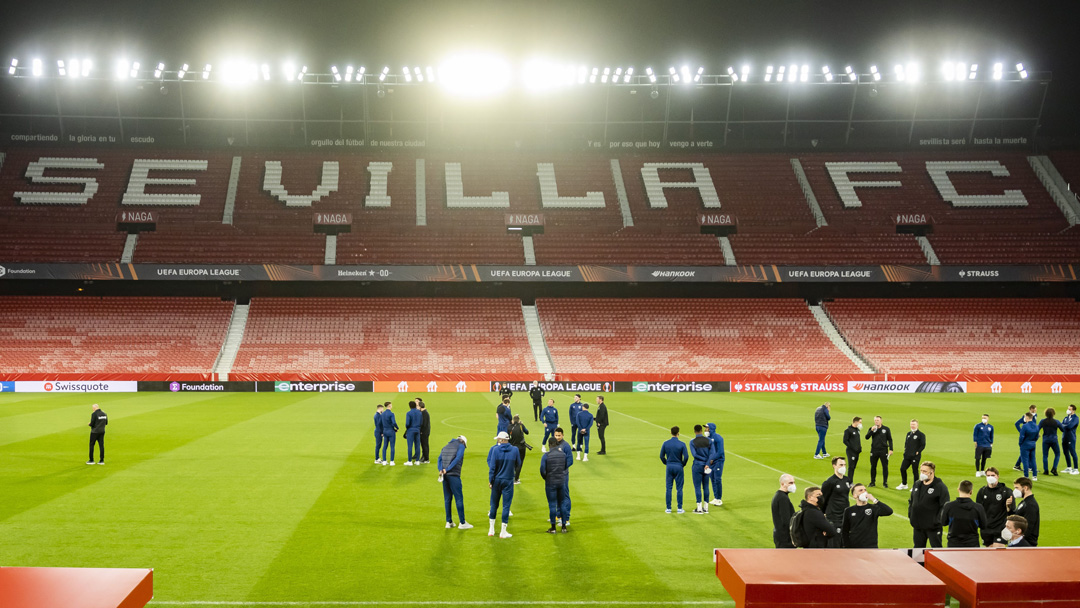 Sevilla have great history in this competition but this is a fantastic chance for us.
They've won it six times and have done very well, this season [to sit second in La Liga], but I also see it as a great chance, a great opportunity to play one of the best teams in European football. They've been very good over many years so it's a game we're looking forward to.
I feel this is where the group of players should be – the group of players we've got at the moment are capable. I think there have been times this season where I didn't think it's really mattered who we've been playing and that we'd probably get a result.
That changes through injuries and different things at different times but I see this as being a great game for us – great stadium, really good team and it's a two-legged game. We've got this one here and then we're really looking forward to bringing Sevilla to London Stadium next week.
We've stood up to the test in our big games this season and we want to make more European memories.
I think we're showing in the big games that we've stood and really been counted. It's been a challenge to the players and a challenge to us. We've found it harder in a different type of game against some of the lesser teams, but obviously we're playing a very good team tomorrow night.
Going to [Dinamo] Zagreb in the opening game [and winning 2-0] was a standout memory. We were brave enough to make changes and give ourselves a chance in the competition. We knew had to make sure we put out a strong team and also to make sure we give the squad an adequate amount of games as well.
I thought the players grew into it, they played with great confidence in all the games. I really enjoyed it and to finish in a European place in England when you have the Champions League winners, the Champions League runners-up, teams who were in the Europa League final…we have a league where it's difficult to qualify for Europe. You have to remember it was only two years ago that we were a football club trying to avoid relegation so we've come a long way in a short time
We have some really gifted players and talented footballers. We have people like Pablo [Fornals], who is a Spanish international, Declan [Rice] is an England international, and we're hoping that we can add to that as we go on, which we have done.
I see us as having a team which is competitive and hopefully we will be able to compete against Sevilla.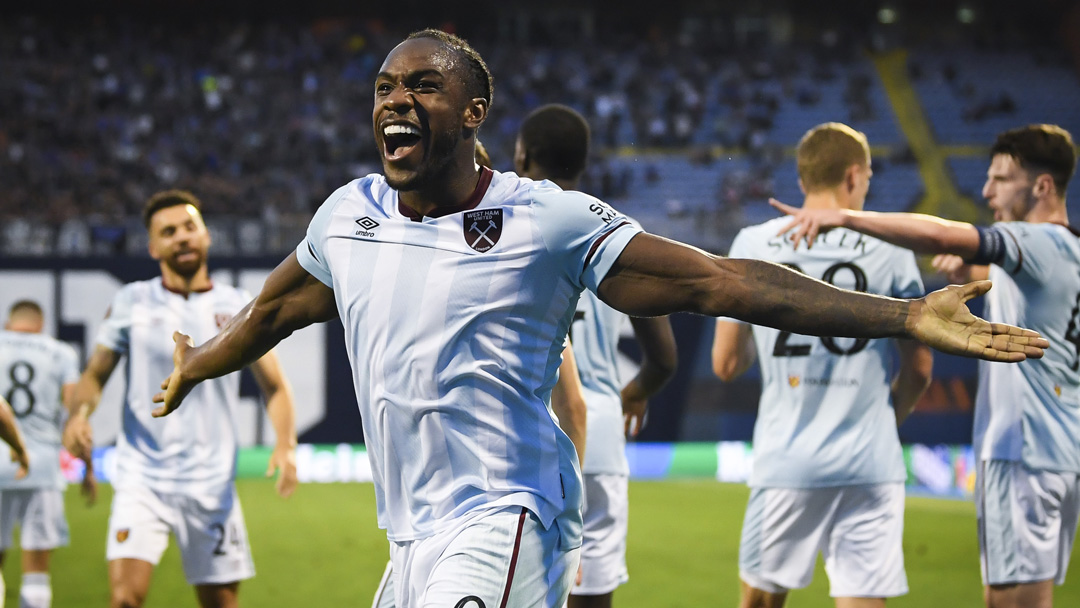 When I came back to West Ham United, this is the kind of game I wanted to be in. 
When you come into the job you want to be playing in Europe. It gets you among the elite clubs, the elite managers to challenge yourselves against. The effort we put in last year is why we're in this position, and when the draw came out we were hoping for the best teams. 
We wanted to bring the best teams on – it's the first time we've been in this for so long and we're trying to keep a European position in the Premier League too. 
To get into the next round again would be a great achievement and we have an opportunity tomorrow night and next week to try to do that. 
Overall us being here in the early part of March, bringing the best part of 10,000 supporters away in Europe is a big thrill because it's much better than us taking 10,000 to the third or fourth bottom Premier League team to try and stay up. It's been a big change. 
West Ham have done a brilliant job to get to this position and we want everyone to be aware of that, and we're really driven to succeed, to get through, to challenge in all the competitions. We're also realistic enough to know we've just started on a long journey and we're only on the first part of it. 
We've played well in the past couple of games but we need to be more ruthless in front of goal.  
We do need to take our chances. We feel that has been the way in the last two games and if we had the finishing against Southampton we'd have been through in the FA Cup. 
At the weekend we had a great opportunity to take at least something from Anfield and we missed those chances, but our goalscoring record in the Premier League in the main has been pretty good. Pablo, Jarrod [Bowen], they've all contributed with goals, we've had central defenders who have got goals too. 
There have been some good signs from Micky Antonio recently that he's on his way back, and he's so important to how the team plays and how we perform as well. A good performing Micky Antonio makes us play better, but I agree, we need those goals because we could have taken more than we got out of the last two games.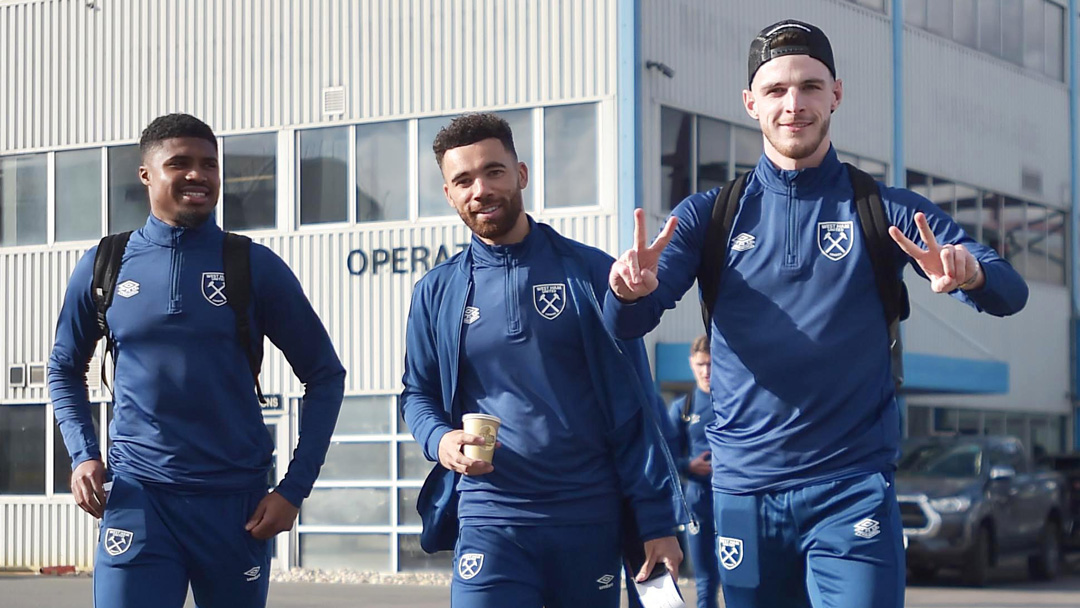 We showed at the weekend how we can play without Declan Rice.
You only need to look at our performance on Saturday without Declan, against the best or second best team in England. We made chances without him, I don't think we conceded loads of opportunities without him. Declan is part of the team; he isn't the team.
We've made great progress but there's more to come from this group too. 
We've still got a long way to go to say we look like we will be a regular team on this stage. We're hanging on a little bit in different areas. We accept all the people saying the squad isn't big enough or signing players in January, we accept all that. We know what we would have liked to have done in January and what we tried to do.  
I think we've got ourselves in a really good position – I've got a great group of players. They're resilient and the more games we play seem to make them go better. There is no drop off in their physicality, we might have dropped off in a bit of quality, but apart from that I can't fault the players. They've done a brilliant job.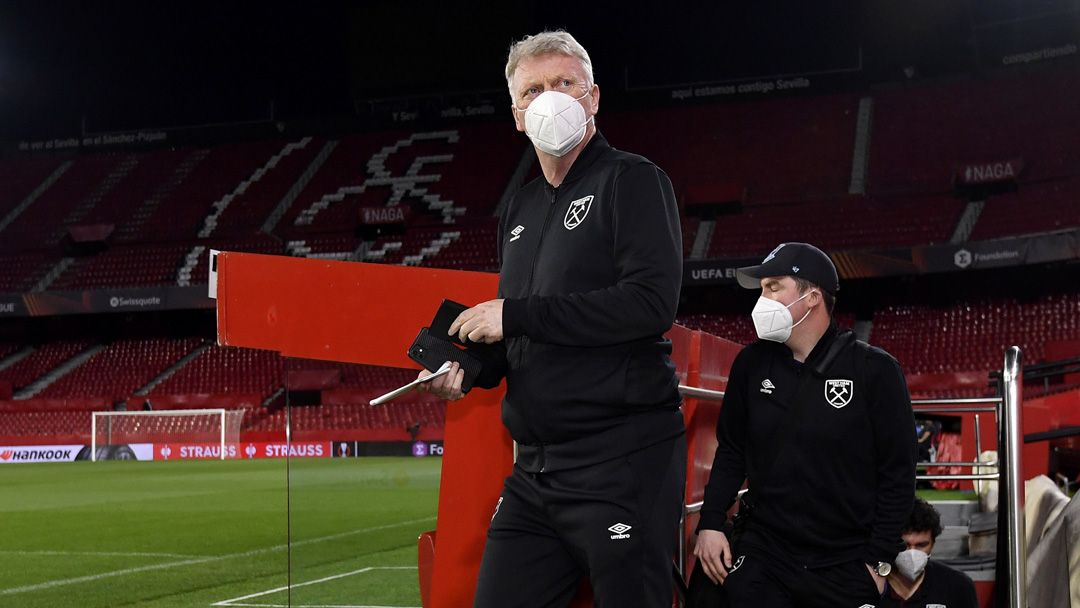 I think I had something to prove when I came back.  
West Ham didn't take me the first time [in summer 2018], it's no problem and I admire them for coming back because we can all get things wrong. 
I had to drive myself on and make sure the players saw the best of me. From my point of view it's been a complete energy from me. The players know what we can expect. I've challenged them to get better. I think they've got a long way to go, that they can play much better.
They've hit the heights in some games this season where I've thought that's the level. I think because they've done it sometimes they can do it more often. I can see everyone is excited for the game but I don't want it to be excitement because it's the first time here, I want it to be excitement because we want to play at this level.
At Everton I lost in the quarter-finals of the Europa League to Fiorentina on penalty kicks. I lost to Bayern Munich in the Champions League. Personally I'm desperate to take that further. I'm up against a very experienced manager [in Julen Lopetegui] who has already won it with Sevilla, so I understand the level of competition that we've got. 
I need to show this is what we're doing and what we're going to continue doing. As I've said before we will be adding to it, making it stronger as we go along. It's not easy to keep up with the Joneses in England because the competition to stay at this level is so hard. But we've got something going at the moment and I'm really enjoying it.