West Ham United manager David Moyes believes his team can hit the ground running following the international break.
The Hammers return to Premier League action on Sunday when they head to Everton and could move ahead of the Toffees in the table with victory.
Moyes says that is the target for his team, who have competed well across the league, Carabao Cup and UEFA Europa League so far – and will need to do so again between now and the next set of internationals in November.
We've made a good start and want to build on it.
I think we've had a really good start. We're in all the cup competitions, we've done great in Europe, we've won in the Carabao Cup and we've managed that in the Premier League with playing European football for the first time too. 
I actually think we've had a really good start – yes, we had a disappointment in the last minute against Brentford, but we're not going to dwell on that, that's for sure. We're going to move on and keep being positive because the players have done so well.
It's always a big game at Everton.
It's one of many games that are going to be important and it's the same for Everton. They are a really big club and because of that it's a big game. It's a tough place to go – I know better than anybody what it's like – a great atmosphere inside Goodison so from that point of view it's a good game. We're looking forward to it – we're confident in the style we're playing in and we look as if we can score goals so I'm hoping we're able to do that.
Michail Antonio stayed with us during the international break and is ready to kick-on again.
I think he has been firing on all cylinders and I hope he's well-rested. He's got some good training in, he decided not to go with Jamaica for the internationals in the end because he felt some of the logistics weren't right, but overall he's back and we hope he can continue in the good form he's been in since the start of the season.
I'm sure Tomáš Souček will get back among the goals again soon.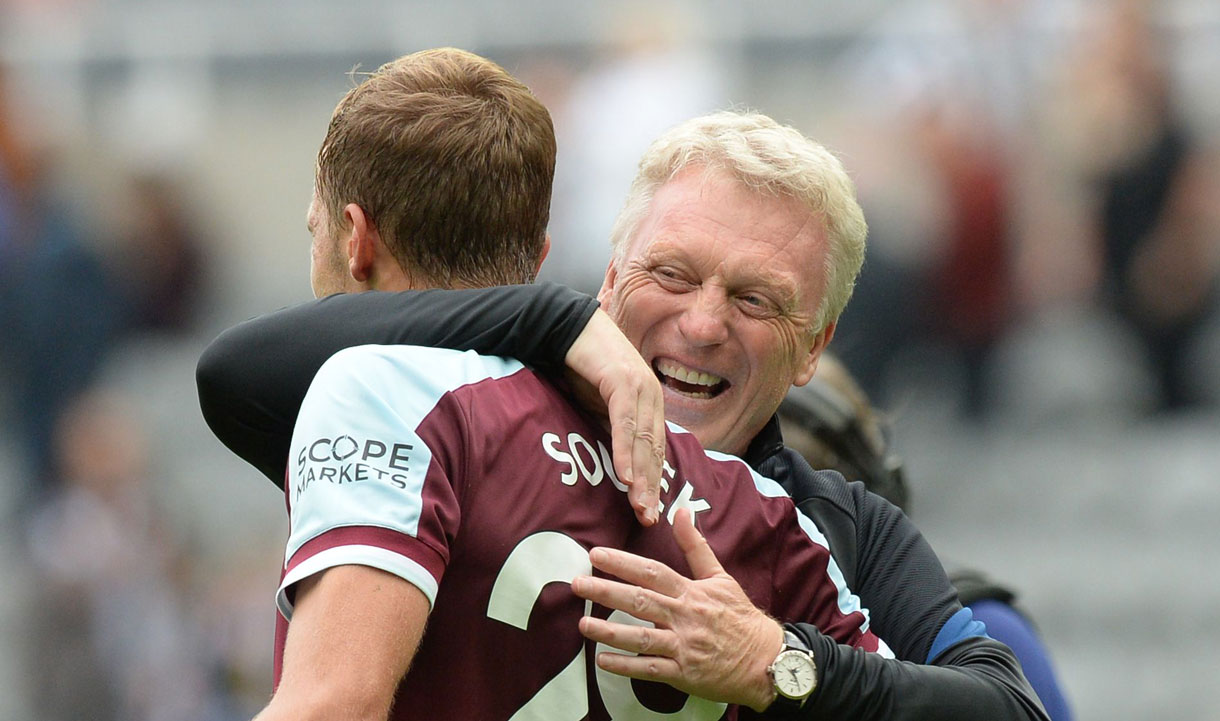 We know what his worth is and what he can do. We're pushing him hard to get the goals he did last year, so we love his work ethic. The chances just aren't quite falling for him at the moment, but he's a real threat in the box so we're hoping he gets those few more goals to go along with his high running stats.
It would be good if we can get him and Declan Rice to score ten goals. At the moment Declan is slightly in front, but Tomáš, with his aerial power and whatnot will get us goals as the season goes on. Declan has different abilities – he has shooting ability and other attributes which will get him goals as well, so I'm hoping we end up with two midfield players with good goal numbers.
I'll always have respect for Rafael Benítez.
I've got great respect for Rafa because of the level of clubs he's managed. He did an exceptional job at Liverpool and made it really difficult for me when I was manager of Everton as he made it hard to get above them. Thankfully by the end of my time at Everton we had got above them a couple of times but he's been a terrific manager. You don't manage the clubs he's managed if you're not very experienced and good at the job.