Aaron Cresswell was thrilled that West Ham United returned from the international break in the best possible way by picking up three points against Everton on Sunday.
The Hammers face an action-packed run-in to the 2021/22 season, trying to secure a second successive European campaign from their Premier League position, while also fighting for glory in the UEFA Europa League.
The left-back opened the scoring against the Toffees with an exquisite free-kick, before Jarrod Bowen later notched the winning goal, and Cresswell felt that sets up Thursday's quarter-final first leg tie against Lyon perfectly.
He said: "It's very exciting. I've been here a long time and seen the lows of relegation battles to being in the quarter-final of the Europa League.
"That's what we want as a club, we want progression and as players we want to play in those competitions against the best players in the world. It's fantastic."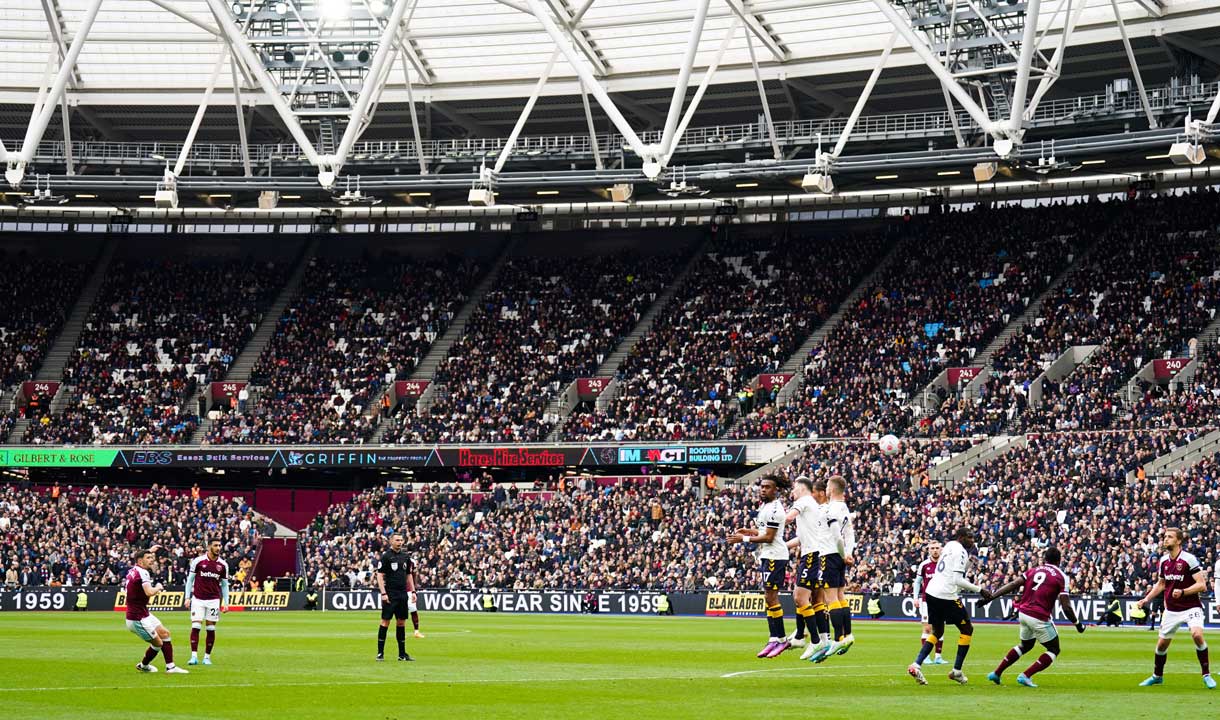 Also fantastic was Cresswell's opening goal – his second of the season and first from a direct free-kick since a strike against Manchester United in September 2019.
He was understandably delighted to end that wait, particularly against the Merseysiders.
"We practice free-kicks on the day before a game, but you can practice them all you want in training, what counts is out there on the pitch," he continued.
"I was delighted to get it, and I've got a few mates who are Everton fans who were giving me stick all week so I think I might have gone a bit over the top in the celebrations!
"Any goal is extra-sweet in the Premier League so it was nice to do that."
Most important to the No3 though was the end result, as the Hammers moved back up to sixth in the Premier League table with a busy final stretch to come.
"The main thing today was the performance of the team," he added. "I thought we did well in spells and sometimes it's tough when the opposition goes down to ten men.
"It's three points and we move on."