Vladimír Coufal and Tomáš Souček attended the West Ham United Foundation's Beckton hub to surprise primary school and secondary school children participating in the Holiday Activities and Food Programme.
The duo talked to the youngsters getting involved with the activities, posed for photographs and signed autographs for the children.
The Holiday Activities and Food Programme is delivered at multiple venues across east London and Essex, in conjunction with local councils, and sees the West Ham United Foundation provide free healthy meals, alongside sport, to school pupils who are likely to go hungry during the school holidays.
Since 2017, through the initiative the Foundation has delivered approximately 18,000 meals, with over 14,000 of these delivered since summer 2020.
As part of the Club's Players' Project, Souček and Coufal arrived at the Foundation's hub fresh from the training pitch and provided a boost to children who were taking part in a range of physical activities, including football-tennis and boxing, following their healthy lunch. 
"This Foundation helps people and especially with these children they can play games here and meet new friends and it's very important they can settle on their future a little bit more and find a dream for when they grow up, and it's really important and I am really happy West Ham do these things and I really support this," said Souček.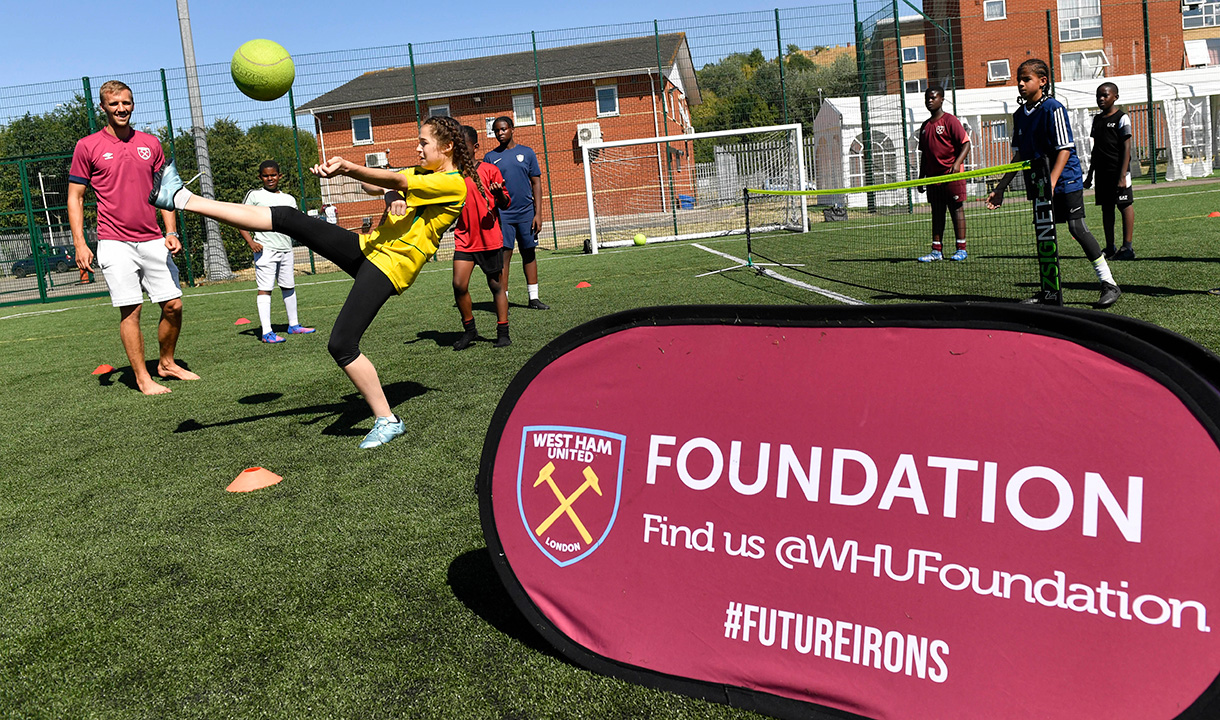 "Football is everywhere especially in this country, in England, everyone knows only about football and so it's good that football supports these children. Everyone will know about it, more children will know about it and they will think about the sport, about the community and especially when West Ham do it, I want to be part of it."
Reports have shown a dramatic increase in foodbank usage around the country and with further pressure stemming from the pandemic and the cost of living crisis, families are experiencing immense challenges. Moreover, the boroughs surrounding the club in East London and Essex are some of the most deprived in the UK. 
Similarly, approximately three million children are at risk of hunger during the school holidays. Within this period families incur extra costs, for example, covering the loss of free school meals can add on average £30-40 per child every week to a typical household shopping bill. Furthermore, families have to pay fees to keep their children mentally and physically stimulated or fund extra childcare. 
While the core elements of the programme consist of providing a healthy lunch and activities for children, it also aims to support the whole family and helps to give parents of all participants ideas on how to cook and prepare low cost healthy meals for everyone in their care, with all participants receiving recipe cards and ingredients for families to cook at home.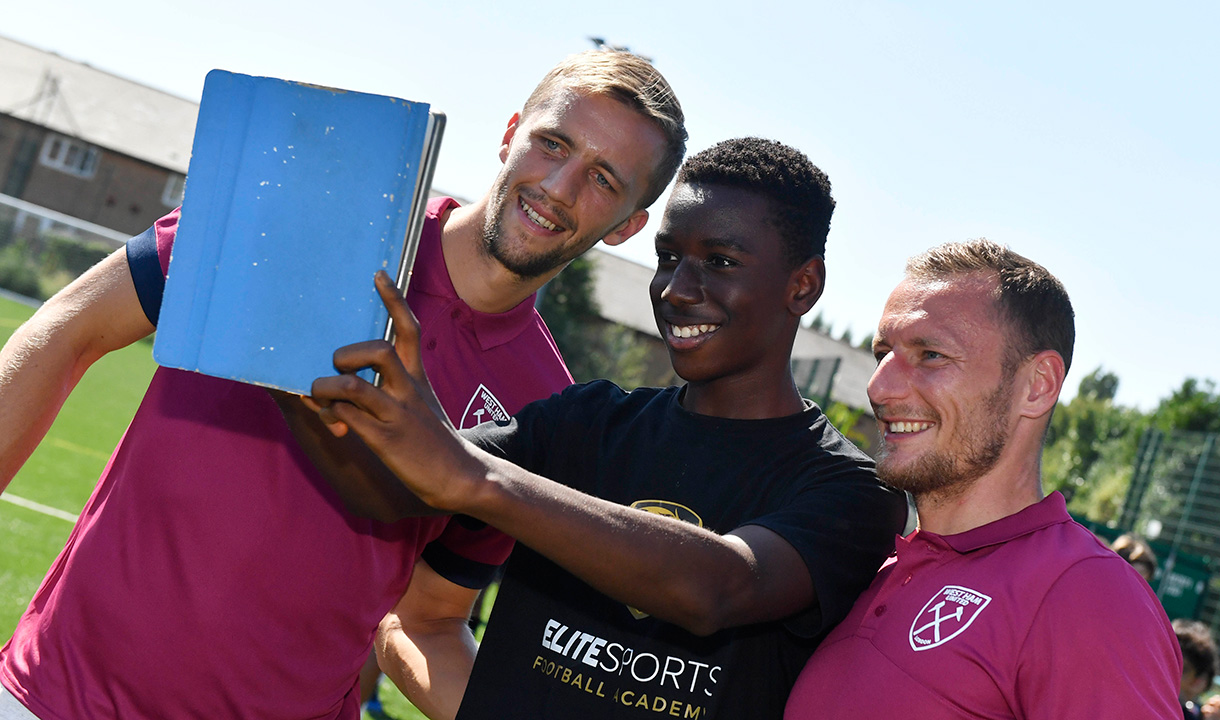 Feedback from families has included:
"It's a great experience for my children. Before, I was worried about what we would do in the holidays but to have this on our doorstep for free and with a club like West Ham is amazing."
"It's been a huge relief financially and also just to be able to offer my daughter a safe place to go where she can meet and play with others in the holidays has been brilliant."
"We love the recipe cards and ingredients, it's something we've all got involved in and it's been really helpful to find ways to make food stretch further."
Following the launch of the Players' Project in 2018, the men's, women's and academy players have been helping to raise awareness for key strands of community work, including Poverty; demonstrating their support in a range of ways from giving their time, to offering donations, and advocating for crucial causes. 
Former Club Captain, Mark Noble, has regularly shown his support of initiatives within the Poverty strand and during the pandemic with the boroughs of east London and Essex being disproportionately impacted, and pressures on foodbanks rising, the whole squad became more involved in this area.   
West Ham United Foundation Programme Director, Bryan Glover, said: "Over the past four years we've seen demand for these programmes increase and so we're pleased that we've been able to continuously build on our efforts and partner with local councils to support even more children, families and communities.
"When you hear and see the difficulties people are facing it is distressing and it's an issue everybody at West Ham cares about. While we're proud to have delivered so many meals and activities so far, we're committed to continuing to respond to need, collaborating and making a positive difference wherever we can."