West Ham United legend Carlton Cole spent an evening with the Perth Hammers supporter group as momentum builds towards the Club's pre-season in Australia this summer.
It was announced earlier this week that West Ham will travel Down Under ahead of the 2023/24 campaign for two friendlies against A-League outfit Perth Glory on Saturday 15 July and London rival Tottenham Hotspur on Tuesday July 18, with both games taking place at the Optus Stadium.
Cole, a West Ham striker and Club Ambassador, was in Perth to announce the pre-season tour and took some time out to meet with over 50 fans at the Empire Bar near the city centre.
Carlton Cole said: "It is great to see so many fans come out in Perth to show their support for the Hammers.
"With the pre-season tour in July, we know West Ham are going to have so much support not only from UK and international fans, but from this fantastic group who are based right here in Perth.
"We want the fans to come down, support, make loads of noise, get the atmosphere flowing and enjoy the game, because I'm sure that the West Ham players will put on two great games for the city and the people connected. 
"We're going to put on a great show."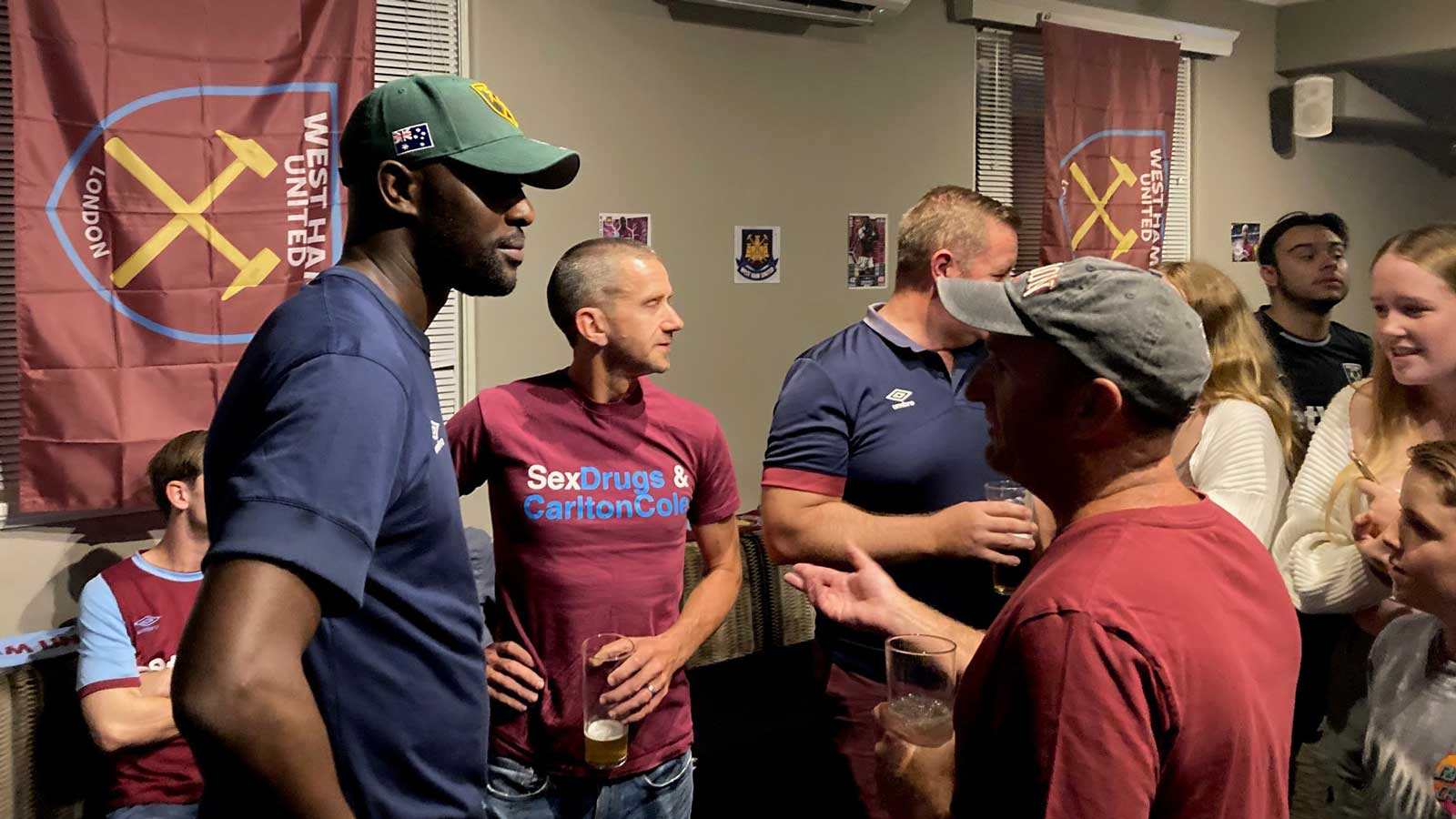 Ahead of the meeting with the fans, Cole was given a tour of the famous Margaret River region, a tourist destination well known for its craft breweries, boutiques and surrounding wineries. While there he was given a tour of Leeuwin Estate, one of the five founding wineries in the district of Western Australia.
Cole added: "Margaret River is a beautiful place and it is was amazing to visit the area and see everything that it has to offer.
"There is no doubt that this will be a great place for fans to visit during their stay in Perth, and it will be a huge hit with them all."
Click here for details on how to secure your tickets for our games against Perth Glory and Tottenham Hotspur!