West Ham United welcomed a cult hero back to east London in the shape of 2006/07 Hammer of the Year Carlos Tevez.
The former Argentina forward received a rapturous reception from the Claret and Blue Army when he was introduced at London Stadium ahead of Sunday's Premier League fixture with Burnley.
It is 15 years since Tevez's goals helped the Hammers complete arguably the greatest of great escapes from relegation, and Irons supporters have never forgotten the contribution the South American made to keep the Club in the top-flight in unforgettable style.
After leaping into the Boleyn Ground crowd after scoring a sensational first goal against Tottenham Hotspur, the two-time Argentinian Footballer of the Year netted vital strikes in wins over Blackburn Rovers, Middlesbrough, Bolton Wanderers and Manchester United to help keep the Hammers up.
Speaking exclusively to West Ham TV, the 38-year-old reflected on his short but ultimately sweet spell in east London, on his special relationship with the Claret and Blue Army and his hopes that his former Club can continue to build on the foundations being put in place by manager David Moyes…
Carlos, welcome back to West Ham United! How does it feel to be back in east London?
"The truth is I am very happy and grateful for the reception I have got here.  It brings back some amazing memories from my time at the Club. Many amazing memories."
It is now over 15 years since you and your compatriot Javier Mascherano arrived at the Club following the 2006 FIFA World Cup finals. What are your memories of your rollercoaster season in Claret and Blue?
"The memories I have are of a very difficult start to the season. But as soon as we got into the swing of the games it got even tougher because we couldn't get out of the relegation zone. It became even more difficult, but the team pulled together and got stronger.
"The struggle is what made us stronger and enabled us to eventually get out of the relegation zone and that's how we managed to stay in the Premier League."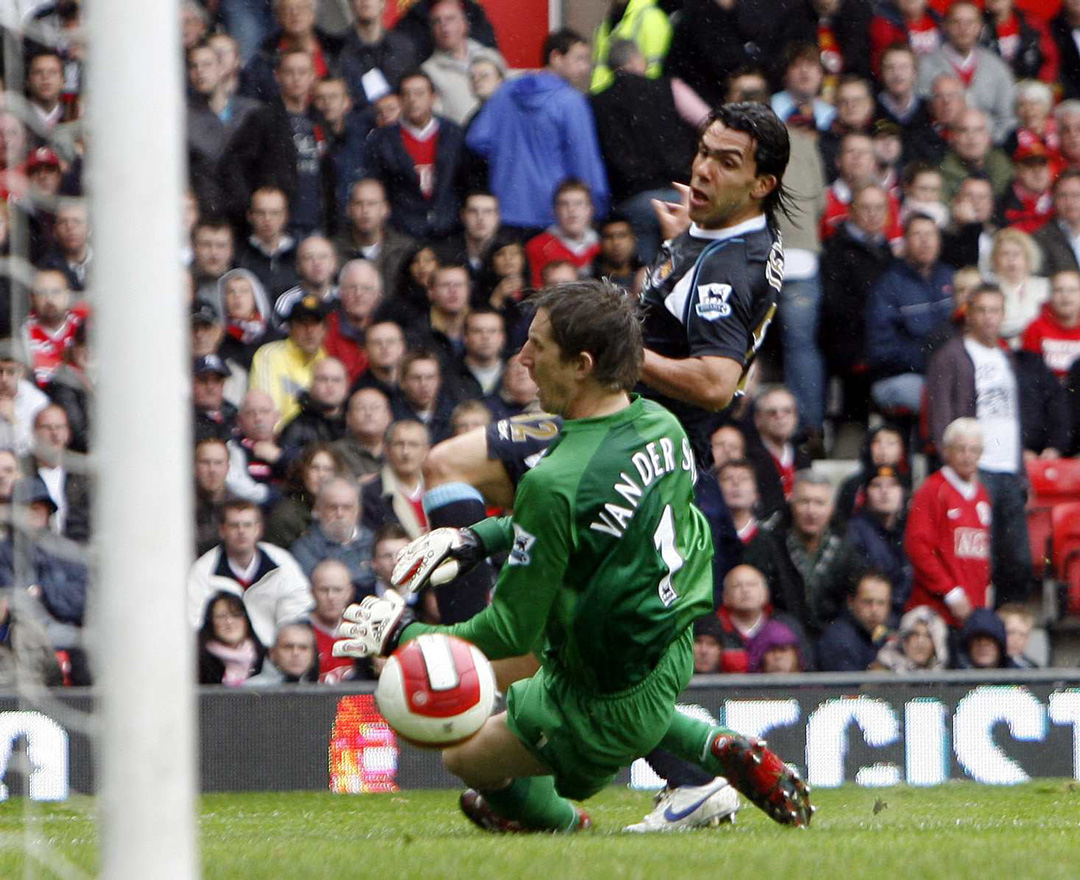 If you recall, you were just 22 when you arrived from the Brazilian club Corinthians, and it took some time to settle, but when you did things went really well?
"Yes, it was amazing. But as I said earlier the first few months were very difficult for Mascherano and myself since we came from Brazilian football which was very different. That's why we had to work hard to achieve our objective which was to stay in the Premier League."
You struck up a great relationship with another young player at the time, Mark Noble, who is himself now coming to the end of his own playing career…
"I remember Mark was just a kid with a lot of hunger and desire to play football. It's weird to see him at the end of his career but he's achieved a lot and had a great career. He grew up with the Club, so he deserves it and deserves a statue outside the Club because he is Mr West Ham."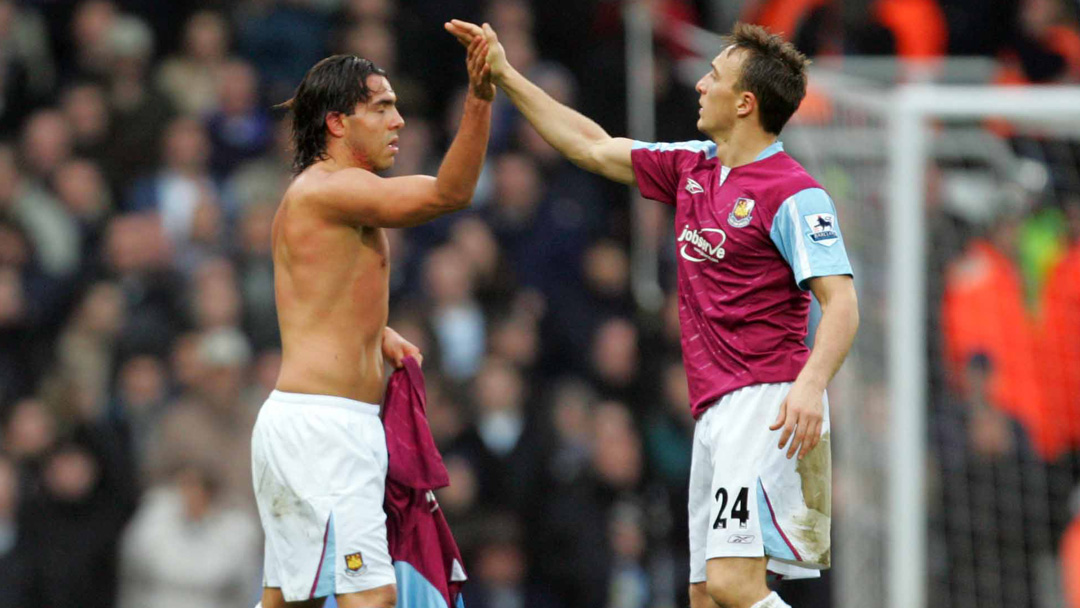 The West Ham fans were very patient with you, and you with them, and both parties were rewarded by the season's end. How special was and is that relationship?
"It was an incredible feeling. It was like love at first sight. I felt that I had to give something back because they gave me such a warm welcome. I remember whenever I was on the bench and not coming on in the game, the fans always called for me. But as I said earlier it was like love at first sight on both sides! There's no other fans like at West Ham because they give it all for the Club."
It is 15 years since your time at West Ham, and the Club is literally in a very different place now!
"Yes, you're right. The Club just keeps on growing, when I arrived at West Ham we only had three showers in the dressing room. The Club has changed a lot and I'm very happy that they're starting to compete at the highest level."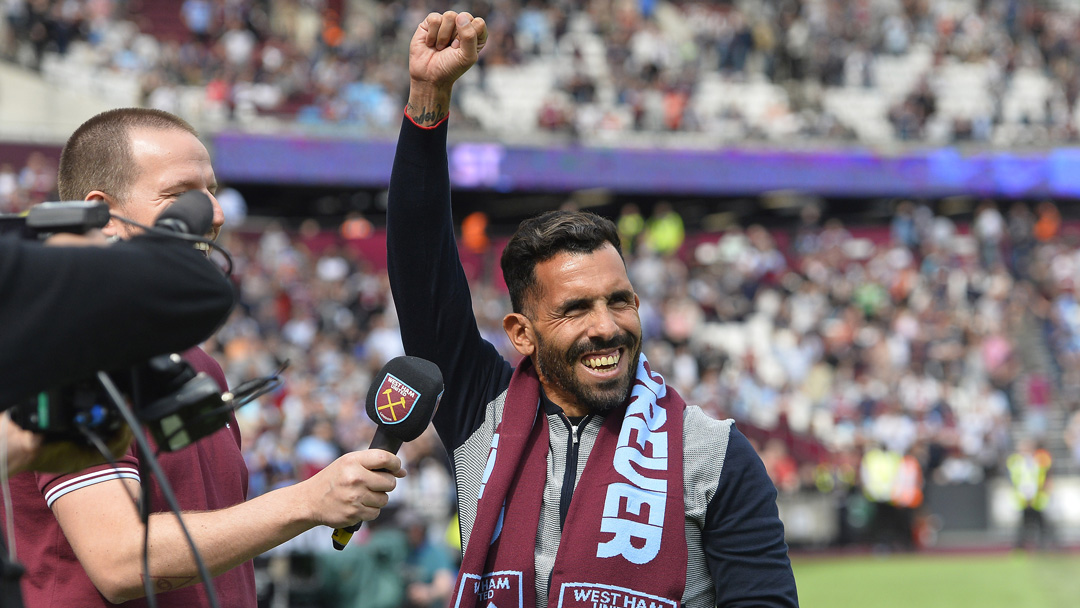 What have you made of the team's improvement over the past two-and-a-half years?
"The progress has been incredible. The Club has a real identity and it's important they continue with this form in their matches and qualify for Europe, because they're starting to become a top European side. It's vital that they keep working in the same way and that the Club continues to grow."
You experienced great success in your career, with your clubs and your country, so what is the secret to consistently doing well?
"I think it's always down to a team of people when things are going well, that is clear at the Club. I think it's going very well for West Ham to be challenging for the Europa League title and close to qualifying next season – either for the Europa League or the Champions League!
"I think it's a joint effort, not just from the coach, but also the directors and chairpersons are all working together to keep on growing."
Finally, what is your message to West Ham United supporters?
"The message I have is to keep the same passion that I know they've always had. This was my first club in Europe so it was like my first love. Being in a Club where the fans are so passionate and have an unconditional love for the team makes it totally different from any other fanbase."