The Bobby Moore Fund for Cancer Research UK raises money for pioneering bowel cancer research…
Bobby Moore was just 51 years old when he died. Shortly after his death in 1993, Bobby's widow Stephanie Moore OBE, set up the Bobby Moore Fund as a restricted fund of Cancer Research UK to raise money for pioneering bowel cancer research.
Since Bobby's death, the generosity of our supporters has enabled us to raise over £29 million and mortality rates for bowel cancer have fallen by more than 30 per cent. 
But sadly, the disease still kills 45 people in the UK every day and is the third most common cancer in men and women. It's much more common in people over 50, but bowel cancer can affect us all. 
Bowel Cancer Awareness Month – Kick off your healthy bowel habits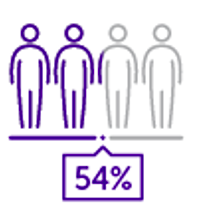 Did you know that more than half of bowel cancer cases could be prevented?
It's never too late to make simple changes to cut your risk. So, this Bowel Cancer Awareness Month, check out our top scoring tips:
1) Substitute the processed meat – processed meat causes bowel cancer - so the less you eat, the lower your risk. Try swapping out some or all processed meat for fresh chicken or fish. Or go veggie and switch to beans or pulses – why not try a bean chilli, lentil bolognese or a chickpea curry.
2) Give smoking the red card – Stopping smoking is the best thing you can do for your health. It reduces your risk of 15 types of cancer – including bowel cancer. The number of people stopping has increased – you can do it too. Reach out to your local free stop smoking service and be three times more likely to stop for good.
3) Boot the booze - all types of alcoholic drinks increase your cancer risk and around 6 per cent of bowel cancers in the UK are linked to alcohol. To cut down alternate alcoholic drinks with non-alcoholic ones and avoid buying rounds of drinks.
Talking about our bowel habits isn't always easy…but it's time to tackle unusual changes to your body head on.
You know your body best, so don't ignore something that doesn't look or feel quite right. This includes any changes to your normal bowel habits such as looser poo, pooing more often or constipation, and/or blood in your poo.
It's important to tell your doctor about any changes that are unusual for you or not going away. In most cases it won't be cancer, but it's not your job to know what's wrong. And remember, your doctor has seen and heard it all before.
CLIVE'S STORY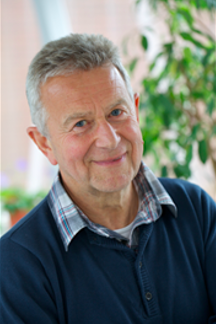 "I was diagnosed with bowel cancer in November 2003.  When I was told I just went numb from head to toe: cancer happens to other people, not me.  Luckily the cancer was diagnosed early and I am so grateful to my wife Linda, who persuaded me to see my GP after I told her about seeing blood in my stools.  Tests revealed I had a cancerous tumour in my bowel and the following month I had surgery to have it successfully removed. I've been cancer-free since and have check-ups every five years now.
Luckily the cancer was caught early and thanks to the excellent treatment I received, my cancer experience has been a very positive one. At the age of 74 I enjoy an active lifestyle, spending more time with my family, especially our five grandchildren.
Before I was diagnosed with cancer I was overweight. Once I'd recovered from surgery I took up running. I lost three stone and now appreciate the importance of having a healthy lifestyle. 
I lost my aunt to cancer over 30 years ago.  Since then both the understanding of the disease and the treatments available have vastly improved but there is still a long way to go."
Spotting cancer early makes a difference – when diagnosed at its earliest stage, more than 9 in 10 people with bowel cancer will survive for five years or more.
Could you or someone you know be eligible for bowel cancer screening?
Bowel screening looks for early signs of bowel cancer when treatment is more likely to be successful.
If you're registered with a doctor, you'll be invited to take part every two years until you are 74. You will receive your first invite between the ages of 50-60 depending on where you live in the UK.
Screening is for people who don't have any symptoms, so even if you've been screened, or are waiting to be screened, talk to your doctor if something's not normal for you.
Check your eligibility at cruk.org/screening