Ben Johnson is no stranger to appearing in big matches for West Ham United, and he's hoping to appear in another one when the Hammers host Liverpool at London Stadium on Sunday.
The 21-year-old made his first two appearances in Premier League matches at Manchester City, his third in a vital relegation six-pointer at home to Watford and his fourth against Manchester United at Old Trafford.
The versatile Academy graduate filled a variety of positions in his 14 Premier League appearances last season, scoring his maiden senior goal against Brighton & Hove Albion at London Stadium, and is currently enjoying a breakthrough campaign for David Moyes' high-flying Hammers.
Johnson has started seven games – three in the Premier League, two in the UEFA Europa League and two in the Carabao Cup – and West Ham have won all seven, conceding just one goal.
The Essex-born full-back also chipped in with the opening goal to set his team on the way to a 4-1 Premier League win at Aston Villa last weekend, and he will hope to keep his place for this weekend's live Sky-televised clash with Jürgen Klopp's in-form Reds.
We're looking forward to this game as the last one before the international break and we want to go out on a high, so that's what we're working towards

Ben Johnson
"My mindset is that it's a game of football and I've been playing since the age of four right the way through until now," he explained. "This is the platform that I've been working towards so if I get the chance, I'm going to seize the moment.
"Every game in the Premier League is extremely tough and all games come with different scenarios.
"We're looking forward to this game as the last one before the international break and we want to go out on a high, so that's what we're working towards."
Should Johnson start again on Sunday, he will form part of a team charged with stopping arguably the best player in world football in Liverpool's Egyptian forward Mohamed Salah.
"He's incredible, he's faultless right now and he's scored however many goals this season and he's mirroring his form from a couple of seasons ago.
"Ever since he went to Liverpool, he's turned the dimensions of that club on its head and he's a player who you want to play against, of course, but you have to be wary of him at the same time.
"If I get the nod, it will be great to be on the same pitch as him as you want to challenge yourself against the best and, at the moment, he's arguably the best player in the world. His consistency is world-class.
"All the boys are looking forward to that test and to the game."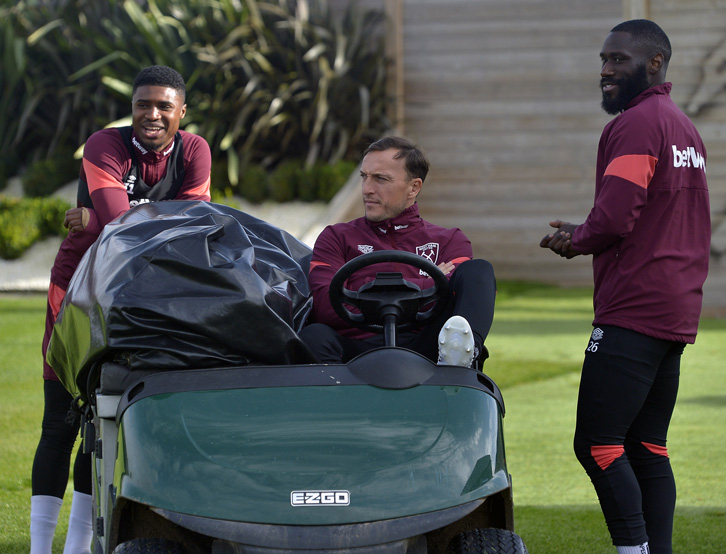 As Johnson prepares to tackle Salah and establishes himself as a first-team player, he paid also tribute to a player at the other end of his West Ham United career, Club captain Mark Noble.
The 34-year-old veteran of 535 appearances in Claret and Blue will call time on his playing days next summer, but he continues to keep a close eye on the development of players like Johnson who are following him through the ranks at the Academy of Football.
So, what has Johnson learned from Noble?
"Everything!" he smiled. "The man is just unbelievable, what he does for the young players, how he nurtures them. From the Under-23s down to the 18s and 16s, he knows everyone!
"He's helped me so much and after the Villa game he messaged me asking me how I was feeling and I just thanked him for everything because he's a special character and he understands what it's like to be 21, as he was playing in the first team when he was younger than me.
"He's got that empathy and he actually wants to know what life is like off the pitch. He makes us feel welcome at all times and is just a great guy. My family love Nobes for the way he has treated me."