Students from Mossbourne Riverside Academy were delighted to be visited by author of the Jamie Johnson children's book series, Dan Freedman, on the fictional character's 15th anniversary. 
 
The Premier League Primary Stars (PLPS) children from the school in Hackney were lucky enough to also be greeted by Premier League staff who, as part of the literacy-themed activities, brought the famous Premier League Trophy to display during the assembly. 
 
"The Foundation has been brilliant, they've given us so many opportunities across lots of different sports and they make organising events like this really easy," said Vice Principal Kerry Inman-Rollin commenting on the school's partnership with the Foundation. "The fact we can provide these things for the children across sport and relate it to the learning inside the classroom is really inspirational for them and can hopefully motivate them to want to do well and maybe become authors in the future." 
 
The activities kicked off early in the morning with Foundation staff delivering literacy sessions to year five and year six classes. During the workshops, students discussed their favourite books and were also encouraged to showcase their creativity by devising their very own character.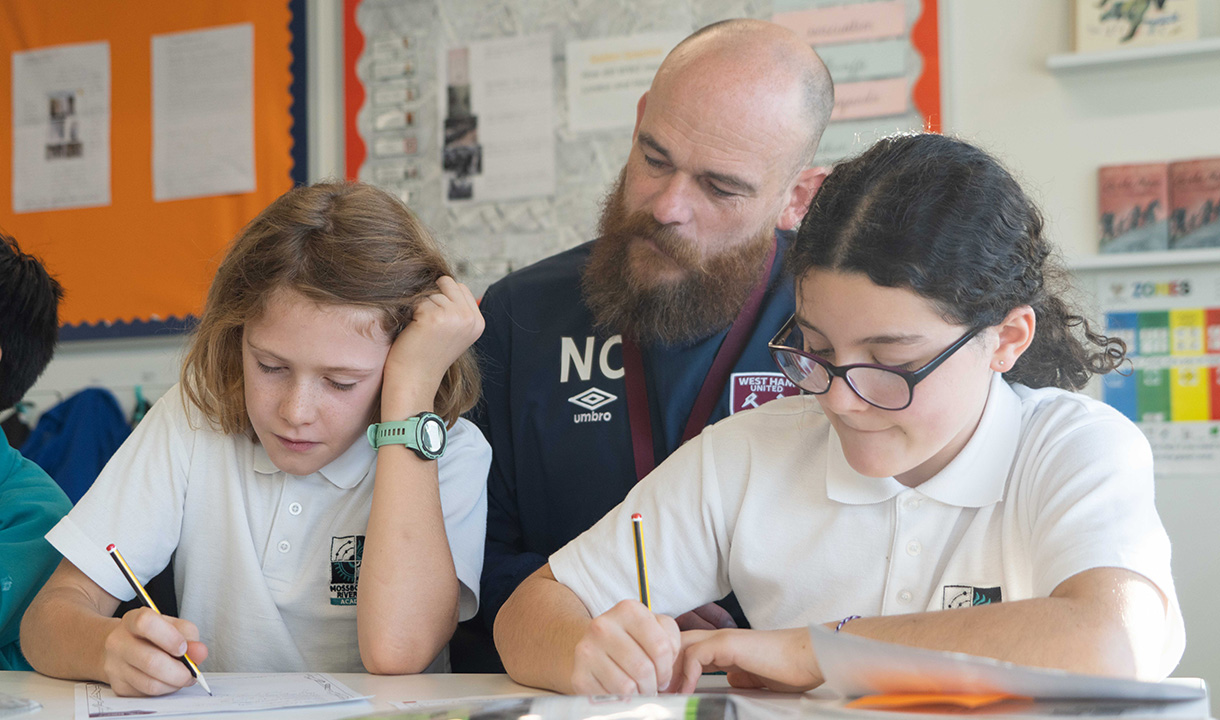 "These workshops were all about connecting with the children in class," said Senior Schools Development Officer Nick Crickmar. "We wanted to give them free reign to be as creative as possible. What shone through in their writing was their imaginations and their experience in writing which is hugely supported in this school." 
 
Following the literacy activities, the children were then ushered into a classroom containing the Premier League Trophy. Before posing for photos, the students heard from Premier League staff about interesting facts as well as the history of the coveted piece of silverware. 
 
After a well-deserved break, it was time for the main event, Dan Freedman's assembly on life as an author. During the session, Freedman explored a range of topics such as the importance of following your passion, which enabled Freedman to attend two World Cups as England's in-house journalist, in spite of his parents' warnings that his passion for football would lead him nowhere.  
"So many times in life, especially with football, people try and steer you away from it, and say 'forget about football, it's not going to get you anywhere'", he said. "I'd go the other way. If you love football, you may well not become a footballer, but if you follow that passion, you might be a journalist, an author, a designer, a lawyer, an architect... Whatever it is you're passionate about, if you can channel that, it will give you so many opportunities."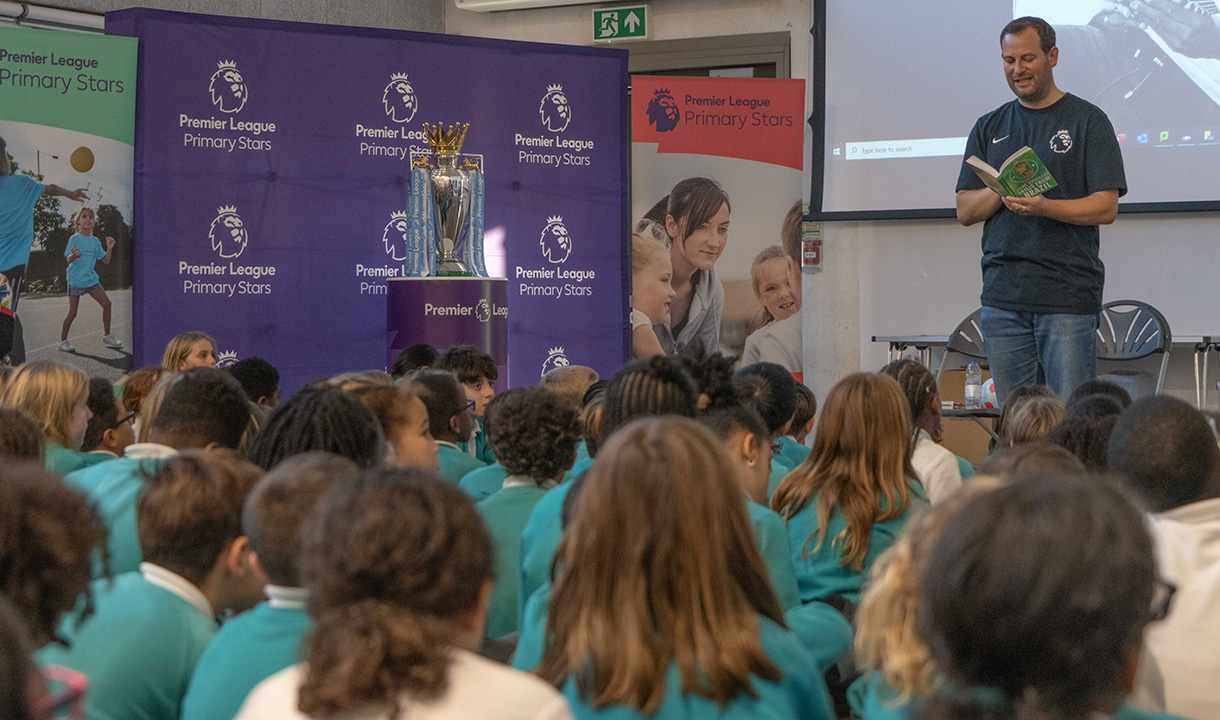 Another recurring theme was perseverance, which Freedman considered essential to an author's skillset having been rejected by publishers for three years before getting his first book printed. To instil these values, Freedman showed the children a draft from his first attempt at writing the Jamie Johnson series, filled with annotations from his editor, emphasising the importance of resilience and determination. 
"I was talking with the teacher beforehand and we were wondering how we could get the message across that anybody could be an author," he told whufc.com. "At school, I thought I was rubbish at writing, I thought I didn't like reading, that's definitely something that resonates with me, so if I can end up being an author, then anyone can." 
Having spent the entire break time prior to the assembly signing 250 copies of his latest Jamie Johnson release, Freedman and the Foundation surprised the students by gifting them a copy each of 'Skills from Brazil'. 
"It's great that all the pupils went away from the day with a book," exclaimed Freedman. The 'Creating a Character' workshops from the Foundation were a perfect lead-in to my session and the pupils and staff were top class. It was such a pleasure to be part of it! 
To purchase an edition of Dan Freedman's Jamie Johnson series, please visit the link here!
 
For further details on the Foundation's PLPS delivery, please contact [email protected], [email protected] or visit the Foundation section on the West Ham United Foundation website.