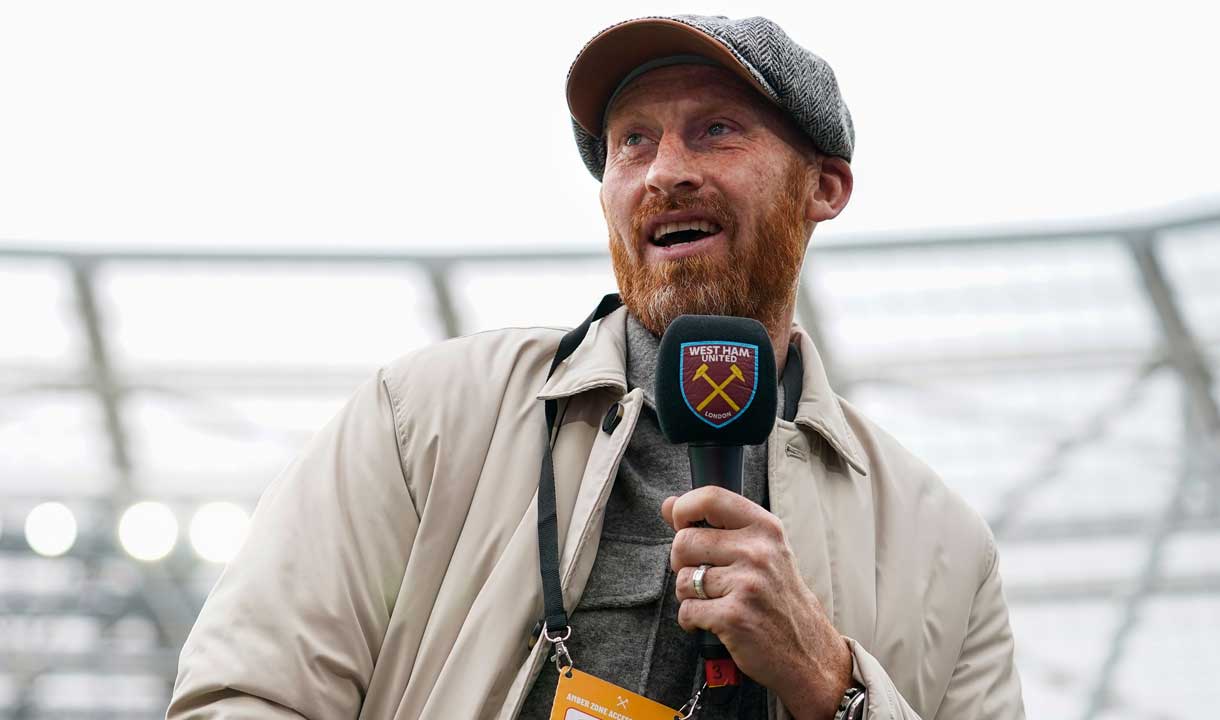 Former West Ham United defender James Collins will be back at London Stadium on Sunday afternoon to cheer the team on against Manchester United and he cannot wait to see David Moyes' men try to take the Red Devils down.
The 38-year-old played 214 games for the Club across two spells and helped the east Londoners to a league double over Manchester United in the 2006/07 season.
Now he'd love to see the current day team take the first step of doing the same on Sunday…
How impressed have you been with the Hammers this season?
It's been brilliant. David Moyes needs a lot of credit, he's made some fantastic signings and he's still got Nobes, Cressy and Dec there, in the spine of the team. It's great to see. Last season was incredible and one I wish I had been a part of. My boys are West Ham fans so everyone is buzzing.
The end of the transfer window saw us bring in some exciting players to add to the squad too…
That's what was needed, especially with European football this season. It's credit to the Club and the staff who brought them in. They've made good signings, who are experienced in European football and it's exciting times.
As a centre half you like a defender who can defend, and Kurt Zouma is that, isn't he?
Yes he is. He's a bit of a throwback like myself. He likes to tackle, he likes to win his challenges and likes to head the ball and that's why the West Ham fans liked me for so long. I wore my heart on my sleeve, I defended first and could play and Zouma is in that style. He's got huge experience and was at Chelsea playing European football so I think he's a great signing.
I know you're a big fan of Craig Dawson too…
Last year he was incredible. He was similar to myself too – a defender first who wins his challenges and can play as well. Speaking to Nobes and the boys I know he's a good lad in the dressing room too and that goes through the whole Club. There's a great feeling around at the moment.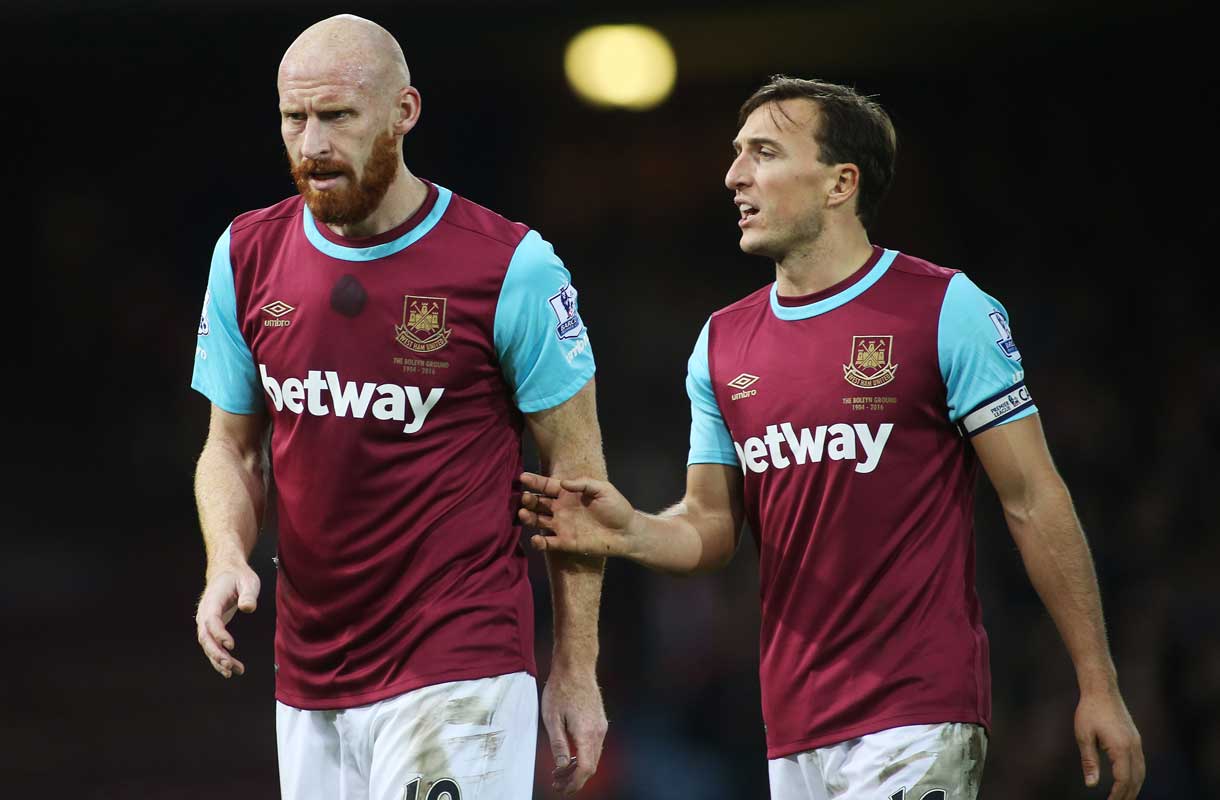 Those defenders will have to defend well because we've got Manchester United at home on Sunday…
The main man is back there which will only make things more difficult. They've looked brilliant this season, I must say. They will be up there – I was speaking to Teddy Sheringham yesterday and we both thought they would push all the way at the top this season. They had a great transfer window and there's a really good feeling around their club at the moment too, the way they're playing and scoring goals. It's going to be a tough afternoon for the lads but the way we've played since David Moyes came back in, we've defended very well.
The boys will have to be on form at the weekend, but we'll have 60,000 there and it's like having an extra man on the pitch. I'll be there cheering them on which is an added bonus too. It'll be a tough afternoon but why not go out there and beat them?
We've had some great results against Manchester United when I was at West Ham and it's a special day when they come to town. It seems to lift everyone.  They've signed some great players, Cristiano Ronaldo has lifted their whole profile again. It's going to be a tough game but one everybody looks forward to.
And a word on your old mate Mark Noble, whose playing his final season for the Club this year…
He's a special guy, a very close friend of mine, and you won't see it again. You won't see a man come in and play his whole career at a club, I believe. The beauty about Nobes is that he's the same every day – what he's done for West Ham is there for everyone to see. The way he trains, the way he is around the club, the way he is for the new signings, the work he does in the community, he's a special, special man and it'll be a sad day when he hangs the boots up. But he'll be around the club, doing something behind the scenes forever, and deservedly so. Every time he pulls the shirt on now he still performs and he really has been a huge asset for the football club.