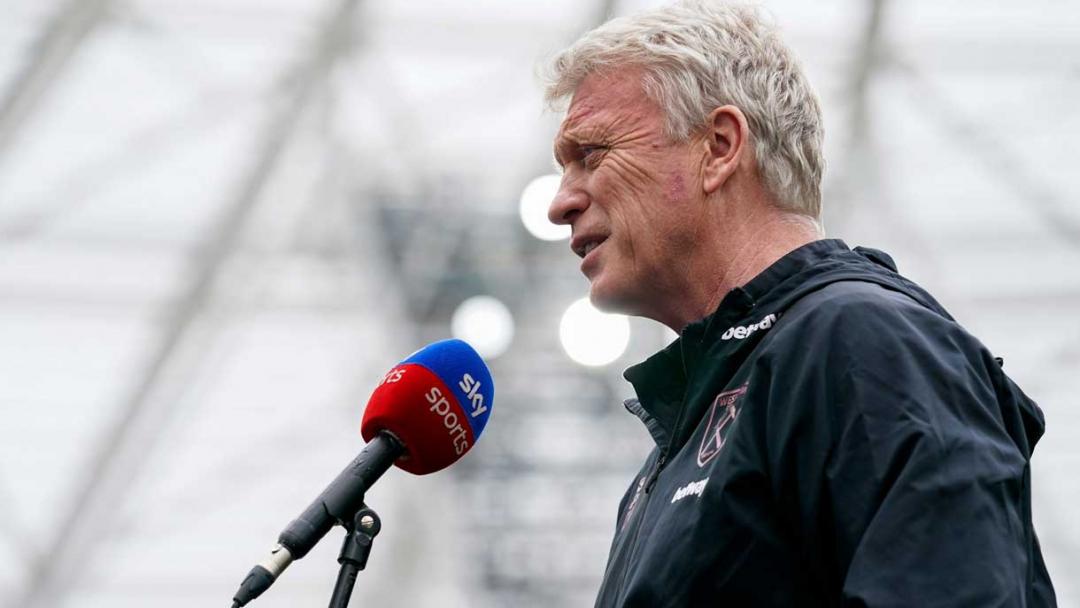 After a historic evening in Croatia, attentions quickly turn for West Ham United manager David Moyes towards Sunday's Premier League match at home to Manchester United.
The Hammers put in an outstanding display to claim a 2-0 victory away at Dinamo Zagreb in the UEFA Europa League on Thursday night, a result which maintained their unbeaten start to 2021/22 season in all competitions.
Up next, however, lies arguably their biggest test of the campaign so far, coming up against a Red Devils outfit bolstered by the recent return of talisman Cristiano Ronaldo.
Speaking at his pre-match press conference, Moyes discussed his team news for Sunday, the strengths of the opposition, and the electric atmosphere he anticipates that the Claret and Blue Army will generate when West Ham United return to London Stadium and Premier League action…

In terms of team news, Said Benrahma got a knock on his knee when he came on against Dinamo Zagreb, but apart from that the squad are mostly fully available.
You can see that Arthur Masuaku [a late substitute in the second half] has got a bit to go regarding getting back his sharpness, but we're trying to bring him back and get him as ready as we can. 
Is he completely ready? Probably not, but he's on the way to getting ready.
I thought Kurt Zouma was very good for us [on his West Ham United debut]. It looked as if it were a comfortable game for him. 
He's been involved in European football for most of his career at a good level and was involved with the Champions League winners last year, so I hope that he can bring us some experience moving forwards.
Manchester United will always be competitive and trying to win trophies.
They'll be trying to win the Premier League – that's what that club does. From that point of view, I think they've given themselves a great chance. 
They've got a really good balance of youth and experience in their squad now. I think [manager] Ole [Gunnar Solskjaer] has been given a really good chance to build a squad and a team and I have to say I think he's doing a really good job. 
He's certainly got a team which is more than capable this year of winning the Premier League and once again they'll be very competitive.
 
Cristiano Ronaldo is an unbelievable player, as far as goalscorers go.
I hope that we can turn Michail Antonio into a killer of a goalscorer like him, because Ronaldo also started out as a wide player and ended up becoming a terrific No9. I hope that we can do the same with Mich in the years to come. 
Ronaldo's an excellent player and his return has brought another level of excitement to the Premier League. We'll do everything we can to keep him quiet.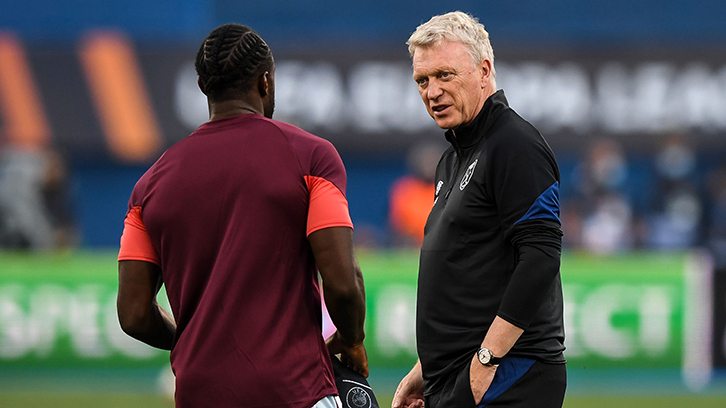 Another Manchester United forward, Jesse Lingard, made a massive contribution to the West Ham team both on the pitch and off the pitch when he was with us on loan. 
We really enjoyed having him. I hope that in many ways Jesse will look back well at the time he had here and how well the players treated him and made him feel welcome. 
He was great for us, but Ole told me [this summer] he was keeping him and that's the way it went.

We've shown that we're fully behind taking the knee at kick-off.
We decided it as a team and as a Club before the season started. We're a very diverse Football Club and we play in a very diverse league in the Premier League. 
Because of that, we show solidarity with everyone. We are all together.
 
I'm really looking forward to the London Stadium atmosphere on Sunday.
The support at London Stadium was incredible against Leicester City and Crystal Palace. 
We've got great support behind the team. I think the supporters are seeing a new team as well, a more exciting team, so from that point of view we're hoping we can have a rocking stadium on Sunday.