West Ham United manager was full of praise for his players after they opened their UEFA Europa League campaign with a controlled 2-0 victory over Dinamo Zagreb on Thursday night.
Michail Antonio and Declan Rice scored the goals on a triumphant evening for the Hammers in the Croatian capital as they marked their return to the European stage in style.
The Hammers started on the front foot at the Stadion Maksimir and never looked likely to relinquish their advantage once Antonio had seized upon a mistake from home defender Kévin Théophile-Catherine to give his team a 21st minute lead.
And with Rice doubling the advantage at the start of the second period, Moyes was thrilled with his team's application.
It's great to come here and be the first team in 14 Europa League group stage games to win at Dinamo Zagreb.
I never even knew that stat, so it's a great one to have. It shows that the players are playing really well at the moment, we've got a good balance and our football was good. We maybe wanted a few more opportunities from it, but hopefully they'll come and certainly in the opening games of the season we got it.
But coming away from home in Europe to Zagreb, which we probably see as being one of the hardest away trips, you have to say that it's a great job for the first time in a while that we've been [on this stage] and the players have done really well.
Let's not get carried away, we've played one game in the group and there will be some really big sides that come into this competition once we get after Christmas time, so that's why I keep using the term in my interviews: 'Let's see if we can have European football after Christmas'. That's what we want to do.
We need to manage the group. Tonight we tried to manage a few of the players, and give a few opportunities as well to get players in the side and get them match fit to play. i thought all the players did a really good job tonight.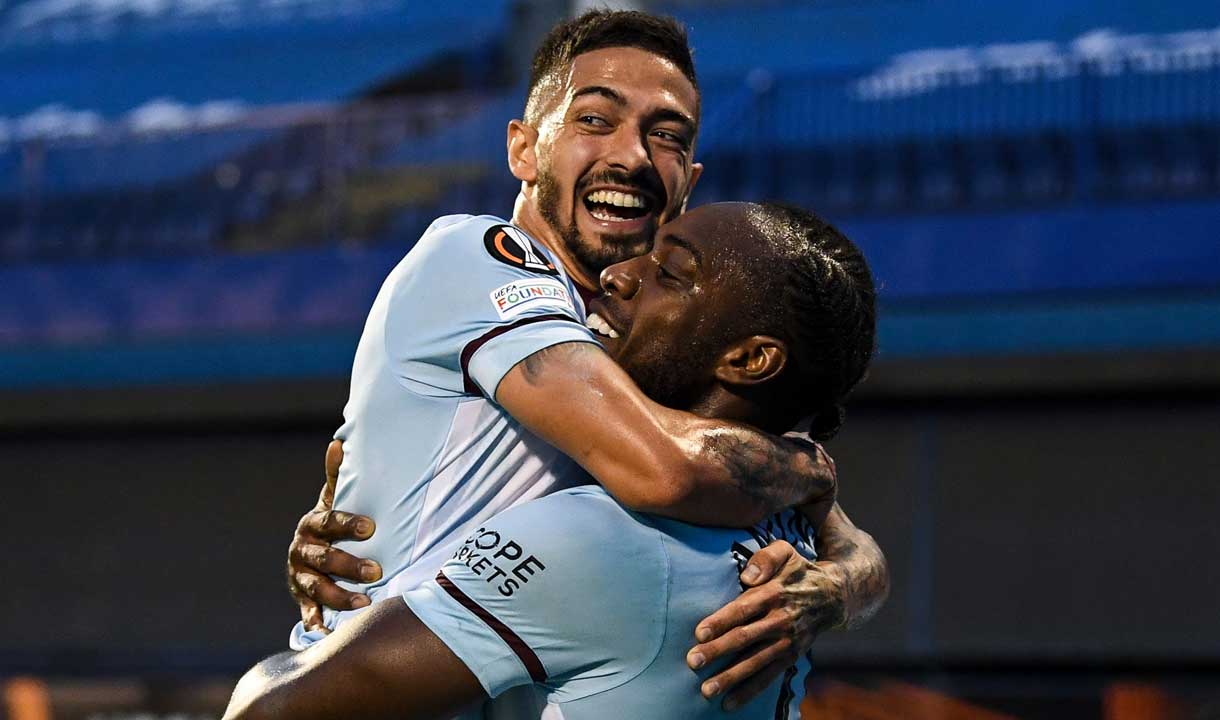 Michail showed his qualities to get on the end of the chance for his goal and I was really pleased with him tonight.
You want varied goals, and he picks up on a bad back pass and it's his speed which can get him there. It was a really good goal and his play generally tonight was good.
I like how he played and lots of the things he done, we just missed making more opportunities and we should have.
I couldn't fault the team for their performance at all though. In the main we were in control for long periods.
Declan Rice played his 150th game for the Club tonight and his goal was a great way to mark it.
It's really good for Declan. We know he's got that in his locker and he's got more of that. He's getting better, we're enjoying watching him get better, and enjoying watching him try to make the next step into being a midfield player who can play the way he does, but also gets goals and adds to the attacking front line too.
We've got a couple of good goalscoring midfield players now in Declan and Tomáš and hopefully they will continue to get some goals.
I was thrilled to get the win for our great travelling fans too.
It was a brilliant night to get our first taste of it and I hope they've all enjoyed Zagreb. I'm sure they have, and we're hoping to get them more of this.
Obviously it's the start, so we're not jumping through hoops yet. We're going to take it on, it's a great win and as you well know we've got a very big game coming up very shortly.