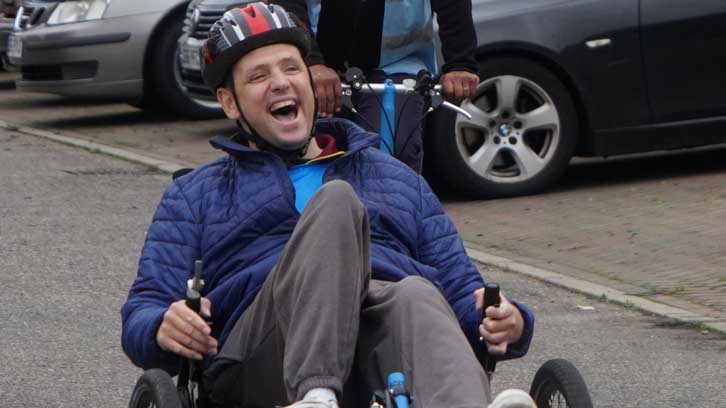 Everyone at West Ham United has been saddened by the tragic death of Neal Crowley, a member of the West Ham United Disabled Supporters' Board, season ticket holder, volunteer at the West Ham United Foundation and local community champion.
Neal, who passed away on Sunday 5 September following a battle with cancer, devoted more than 18 years to working with young people and supporting community activities – particularly in Barking and Dagenham – whereby he focused on access and support for people with disabilities as well as wider community development.
Through his endeavours he raised thousands of pounds for local groups and charities and in 2019 was honoured with the Freedom of Barking and Dagenham in recognition of his efforts.
Diagnosed with Cerebral Palsy from birth, Neal was determined to establish equal opportunities and fun, supportive activities which helped everybody to feel included and fulfil their potential. 
Neal was an inspiration to us all and he will forever be with us in spirit

Vice-Chairman Karren Brady
Regarding his involvement with West Ham United and volunteering at the Foundation, Neal has previously said: "I have been a fan of West Ham United for 25 years, so I love being able to support the Club I love in this area. I knew it was a big organisation, but I didn't realise how big! We run a lot of programmes and for someone who volunteers in Community Development I am so proud to be a part of it."
West Ham United Vice-Chairman Karren Brady, said: "Neal was a big part of our Club and Foundation and all of us have been heartbroken by the news of his passing. Through working closely with Neal in the Disabled Supporters' Board, I know he was an extremely positive and passionate person with a wicked sense of humour and you couldn't help but smile when you were around him. His input was invaluable and he had a key role in improving accessibility for fans so that they enjoy the matchday experience. He loved our Club and community and he achieved an incredible amount, consistently using his insight and networks to drive development and transformation, and ultimately creating a better world for everybody.
"Aside from his involvement at West Ham United, one of the roles he was most proud of was Chairing Barking and Dagenham's International Day of Disabled People group which runs a celebration event on the 3rd December every year. It captured Neal's commitment and enthusiasm for bringing people together, celebrating people's abilities and using music, sport and arts and craft to deliver enjoyable and innovative experiences.
"He was an inspiration to us all and he will forever be with us in spirit."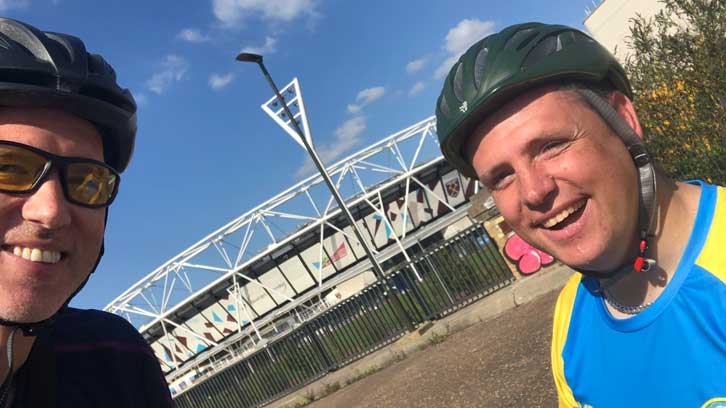 Cathy Bayford, Co-Chair Disabled Supporter Board, said: "Neal has been an integral member of the DSB since we formed in 2017. He was extremely proactive, contributing constructive and intelligent input at every meeting. He used his personal experiences to further improve the matchday experience for all disabled supporters.
"I know I speak for everyone involved with the Disabled Supporter Board, myself and Trevor Bright, my fellow Co-Chair, all our Board members and Julie Pidgeon's Team of DSA 'Pink' ladies and gents in saying we will miss his resilience, his sense of humour and that ever constant smile he had for everyone he met. Reunited now, with his beloved Dad. Rest in peace Neal."  
Everyone at West Ham United sends their condolences to Neal's mum, Susan, and his family and friends at this difficult time.