It is IMPOSSIBLE not to like Pablo Fornals.
West Ham United's No8 is amiable, approachable, honest and very, very funny, having not just learned English, but an English sense of humour since arriving at London Stadium in the summer of 2019.
Fornals is an active social media user, posting images and videos of his life, revealing his engagement to fiancée Tania and that the couple are expecting their first child, and sharing clips of his bike rides around London with teammate and friend Michail Antonio.
Add in the fact that he is a talented, hard-working player who always gives 100 per cent and played a big role in the Hammers' historic 2020/21 season and the clinching of UEFA Europa League qualification and it is easy to understand why he has become a real favourite in his two-plus years in Claret and Blue.
Speaking to West Ham TV following Saturday's goalless Premier League draw at Southampton, the 25-year-old was typically entertaining …
What did you make of Saturday's game?
"We're still unbeaten. Obviously we went to Southampton to keep winning and keep taking three points and we couldn't, but the work is always there and we always try to get the three points and get through without conceding any goals and lucky for us we didn't concede any goals."
They had to work really hard to stop us, though, and in particular they did everything they could to frustrate Michail Antonio?
"Yes, but everyone and every team plays with their arms and they know how we play and how good Mikey is, so they had to stop us and they did it really well defending.
"I think it was a boring game for the people who watched it with not many chances until the end, but football is football, we got one point and we have to be proud of that."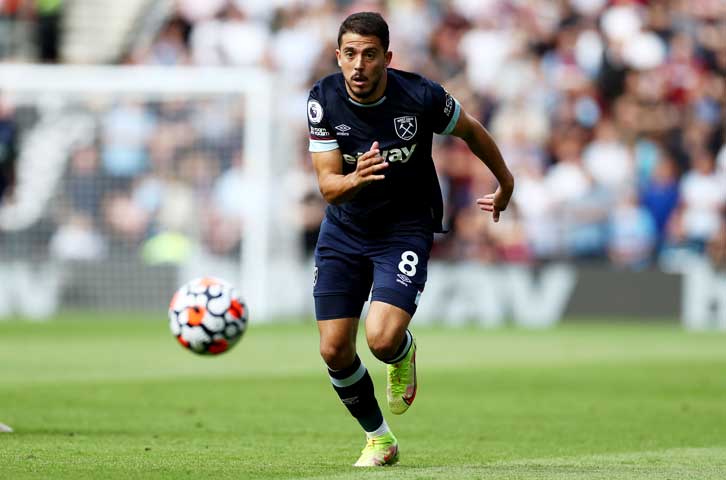 The manager said we played some good football generally, but didn't 'find a connection' in the final third. Would you agree?
"Yeah, we have been two weeks without each other, with a lot of players with their international teams, so we just trained together for two days, but it's going to happen.
"We're a great team, we have really good players and of course we're going to be selected for countries and we have to understand that and try to keep the same moves when we return."
Let's talk about internationals, briefly! You returned to Spain duty after three years away, got an assist two minutes after being sent on as a substitute in your first game against Georgia, then scored on your start against Kosovo!
"It was a great ten days. I was buzzing a lot and I was really happy and enjoying the experience but this is what life made. When you did something, the next day is not important at all, so we are now here again with West Ham trying to keep winning games and winning points and that's what I'm focused on right now."
Finally, we talked about your 'dream' of the UEFA Europa League last season and now it's here! We're off to Croatia to face Dinamo Zagreb in our first-ever group-stage match on Thursday evening…
"Yeah, we're going to travel and start this new experience for every one of us and I hope we are going to make all the West Ham supporters proud of these Hammers."