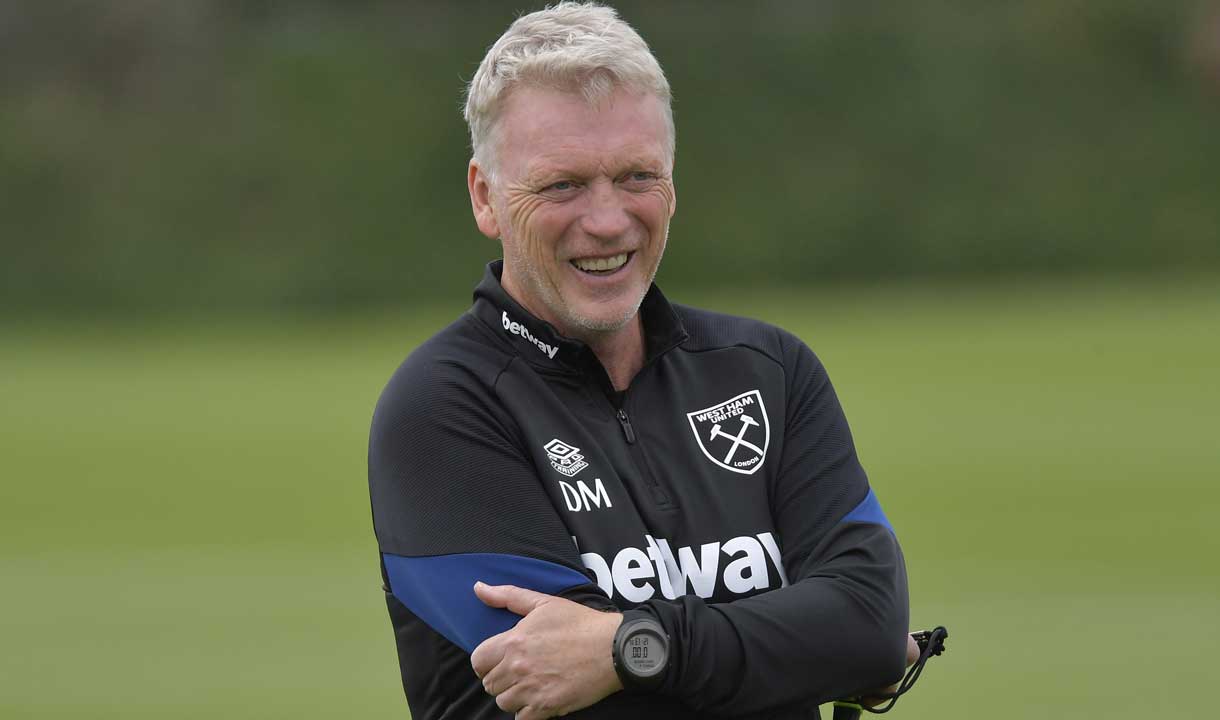 West Ham United manager David Moyes and his team are raring to go ahead of the return to Premier League action at Southampton on Saturday.
With the Hammers' ten senior internationals returning to training on Thursday and Friday, the boss was delighted to welcome them back – including his three new signings in Zurt Zouma, Nikola Vlašić and Alex Král – as the preparations for the St Mary's test ramped up.
The boss was also thrilled that in-form striker Michail Antonio, with four Premier League goals already this season, was named Premier League Player of the Month for August on Friday, and he had praise for the No9 in his pre-match press conference.
Michail Antonio more than deserves the Premier League Player of the Month Award.
It says a lot about how he's started the season because his goals have been excellent for us. His play has been very good. He came back in good condition in pre-season and has worked hard through that period. I think he's a boy who needs a good period of training in him and I've got to say he's done great – he's been great for the team. Remember he missed a penalty kick as well at Newcastle so he could certainly have had more goals, but he's been terrific for us and long may that continue.
We are going to have to manage him, but I do think he's in a better place than he's been before, the way he's looking after himself. We'd have liked to have brought in another someone [similar to Michail], but we couldn't find them. So we'll have to find other ways of doing it and bring in people who can score goals in other ways. Keeping Micky fit is really important for us. We won't play him in all the games, but we'll try to use him at the correct times when we'll think that'll be.
I'm looking forward to integrating the new signings.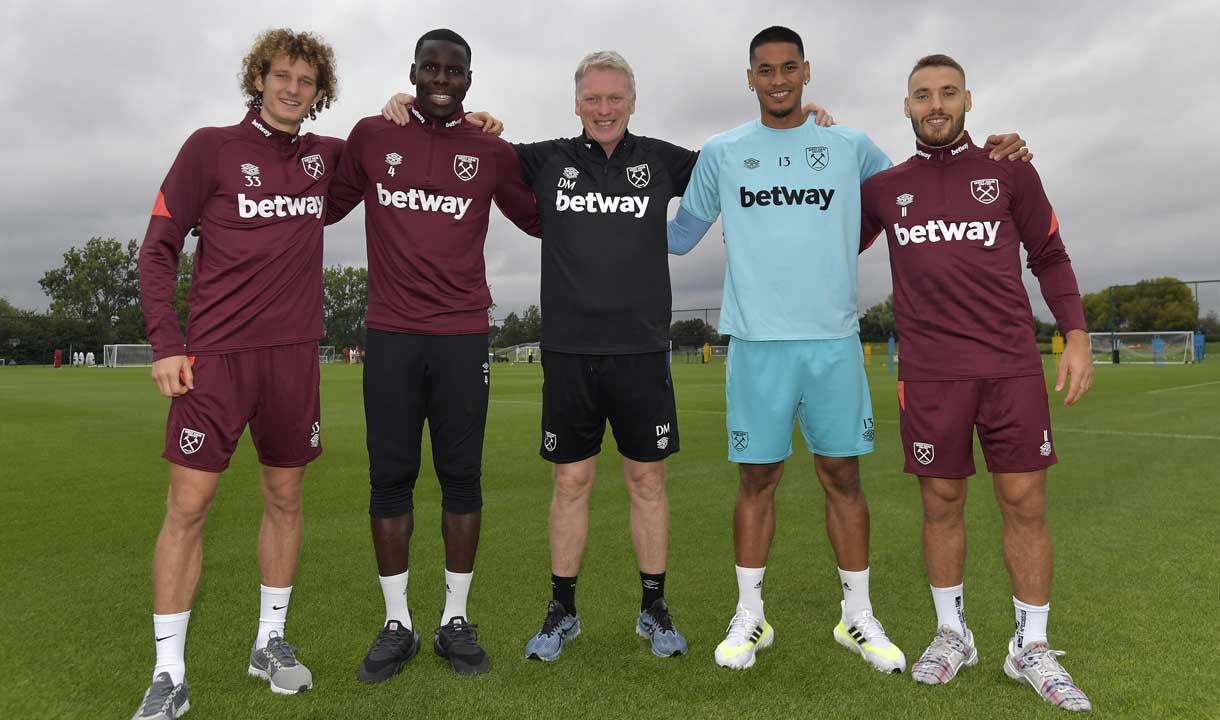 I think they'll add to what we've got. We signed two players and got two more on loan, so we had a busy window. We didn't go and spend loads and loads, but we feel as if we brought in players who can have an effect on the first team. I thought we needed players who can add to the first team and give them competition.
We've obviously brought in a couple of young players, we've brought in a centre-half who's a good age for that position with experience in the Premier League. We've brought in a Czech young midfield player, a young Croatian international as well. From that point of view they've got experience and they'll be able to play, but their ages give us a chance to develop them. We can take a bit of time with them and hopefully turn them into really good players.
We can only give them time, but we feel that we've brought in international players – we didn't have loads of them at West Ham – and suddenly now we've got much more and we've got a squad of players who are used to being in and around international football, and in some cases European football. Hopefully that will help us maintain the level of team performance we had last year.
Southampton have a history of rebuilding well and they'll be really difficult opposition on Saturday.
I've always thought Southampton have got a good team and they have a really good model and the way they work at the club. They know how they go about it and they've tried to continue that again.
I've been at clubs where you have to sell players to bring them in and sometimes you feel that the players you're selling are a big miss, but quite often it's the new young players you bring in who give everyone else a lift. So it'll be a tough game, as every game in the Premier League is. But Southampton will know they'll get a really tough game against West Ham as well.
Pablo Fornals deserved his Spain call-up and it was great to see him score against Kosovo as well.
I'm really thrilled for Pablo, because last year I think he went a little under the radar. He still did a job for us, played several positions and he offers us something different. I was really pleased that he got a goal for Spain because he's scoring for us in the Premier League at the moment as well.
He's caught the Spain manager's eye with his performances and with the team doing so well and being in Europe too. More importantly Pablo is scoring goals so I hope he keeps it up for the Club as well.