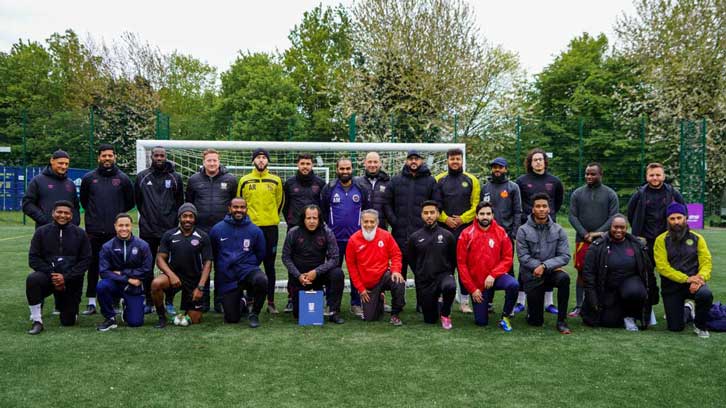 West Ham United's links with the South Asian communities of east London have been strengthened by the appointment of the Club's first Academy Link Mentor.
More than 325,000 South Asians (Indian, Pakistani and Bangladeshi) live in the London Boroughs of Newham, Redbridge, Tower Hamlets, Barking and Dagenham and Havering, and many of them are football lovers.
However, the ethnic group is significantly underrepresented across football, so, in line with the Club's commitment to equality and diversity, the role of Academy Link Mentor has been created to provide opportunities and pathways for male and female players and coaches from South Asian backgrounds.
Rashid Abba, who has great experience of working with the local community as West Ham United Foundation's Employability Manager, has taken on the role.
Abba, who began his career as a coach in Football in the Community Programme, Academy coach and talent scout with Leicester City over 30 years ago, is a recognisable and popular figure across east London and beyond. He is relishing the opportunity to help South Asians establish a route to the Academy of Football.
I know from my work with the Foundation that there are thousands of Asians and British Asians who are very passionate about the game and love football

Rashid Abba
"I am honoured and proud to be taking on this important unique role as the Academy's first Link Mentor," said Abba, who was presented with the FA's Special Recognition award at the British Ethnic Diversity Sports Awards in 2017.
"I know from my work with the Foundation that there are thousands of Asians and British Asians who are very passionate about the game and love football, with many of them playing in affiliated county FA leagues and qualified coaches coaching grassroots teams at different ages and also taking part in Foundation coaching schemes.
"However, despite this keen interest, we have not seen enough Asian players and coaches recruited by Academies and go on to forge careers in the professional game – so my primary role will be to develop initiatives that create pathways for those players, coaches and scouts, male and female, to increase their representation at both the Academy and the Foundation, while also helping their own grassroots clubs continue to grow."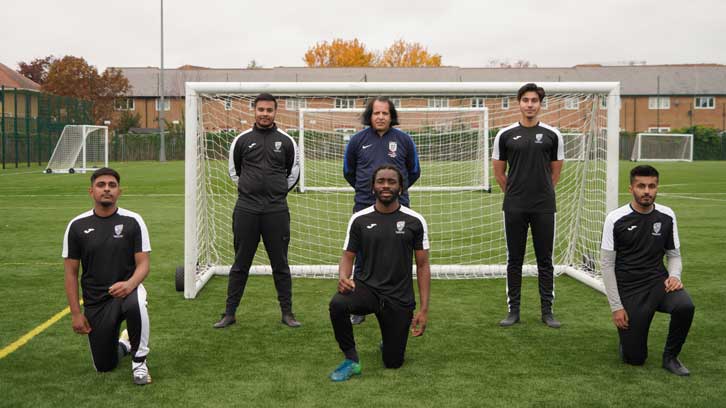 West Ham United Academy Manager Ricky Martin said: "The Academy's Link Mentor will provide a link between the Academy and grassroots clubs to ensure talented players who live or play football within the West Ham United catchment area are provided with opportunities to fulfil their potential and continue the Club's rich history of producing homegrown players and develop a range of initiatives that create pathways for players, coaches and scouts from different backgrounds, demographics and cultures."
Inclusive Irons' Apu Vyas, who is also a member of the Independent Supporters' Committee, said: "West Ham has had strong support from the local Asian population for many decades now and Asian faces in the crowds at Upton Park and now at the London Stadium has always seen healthy numbers.
"One of the aims of the Inclusive Irons when it was set up (initially as the BAME Hammers) was to increase those numbers to be even more reflective of the local population and aid the Hammers and the Foundation to continue their work within the community and perhaps publicise it more.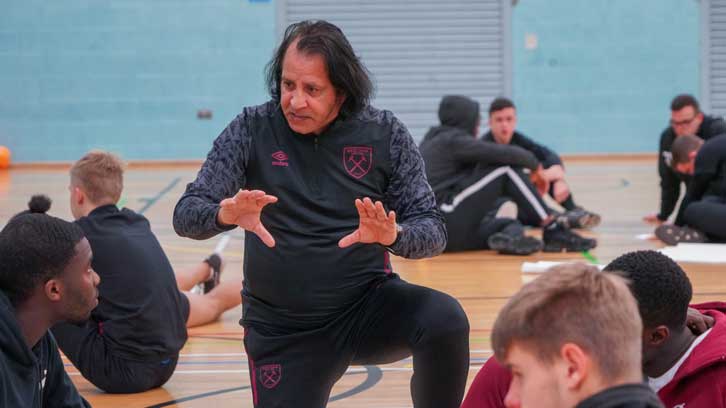 "We've been proud of the efforts of the club to be not just inclusive but proactive as demonstrated by the recent launch of The London Charter.  We are also immensely proud of characters like Rashid Abba who had been at West Ham for about twenty years and has trained many local coaches and given large swathes of the local population access to the skills and knowledge of a Premier League football club.
"We've seen several players with South Asian Heritage represent the women's team which has been fabulous. Now we're desperate to see South Asians break into the men's team.  
"West Ham have a history of pioneering minorities as they did in the 70s when they became the first professional team to field three black players. We'd love it if we can do something similar with South Asians!"
For more information about joining Inclusive Irons, click here.
To find out more about the Academy Link Mentor's role and how West Ham United is working with the South Asian communities of east London, email Rashid Abba at [email protected].