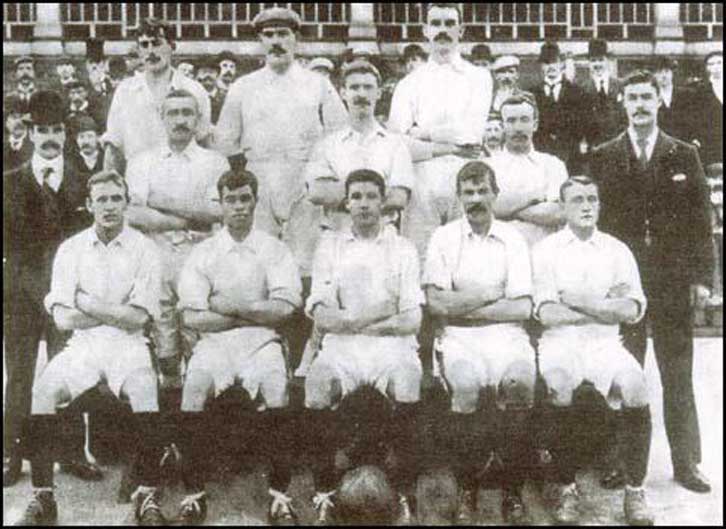 After being founded as an amateur works team for the Thames Ironworks and Shipbuilding Company in Canning Town in June 1895, Thames Ironworks FC turned professional on entering the Southern League in 1898.
As the Club sought to become ever more competitive, professional players were signed from all over the country, with the Southern League Second Division title being won at the first attempt in the spring of 1899.
The following season, 1899/00, the Hammers needed a play-off victory over Fulham to retain their First Division status, and it was clear further improvements were needed if the Club was to continue on an upward trajectory.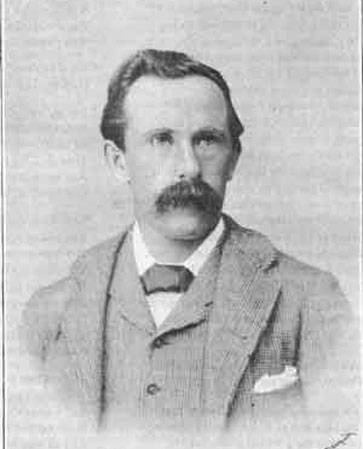 Off the field, meanwhile, Thames Ironworks owner Arnold Hills wanted to acquire engineering firm John Penn & Sons in a takeover.
To raise capital to finance the deal, Hills decided to turn the Thames Ironworks and Shipbuilding Company into a public company, preventing him from using company money to fund Thames Ironworks FC in the future.
In spring 1900, proposals for a 'reorganisation' of Thames Ironworks FC were published in the West Ham Guardian newspaper, followed by details of a share offer which would fund the new Club.
Hills offered four thousand, ten-shilling (50p) shares in the new public limited company, whose headquarters were based at 55 Barking Road, Canning Town.
The philanthropic businessman also offered the use of the Memorial Grounds in Plaistow – the stadium he built for the Club in 1896 – for a nominal rent.
Anticipating the share offer would be under-subscribed, Hills promised to match the sale by buying one for himself for every other share purchased, while any fan who bought ten shares was promised a position on the Board of Directors.
It was hoped that at least 2,000 supporters would buy shares but even the ten-shilling price was out of the reach of many local people.
Regardless, the re-organisation went ahead and Thames Ironworks FC was wound up and resigned from the Southern League in June 1900.
A new Club, West Ham United FC, was formed almost immediately and incorporated as a company on 5 July 1900.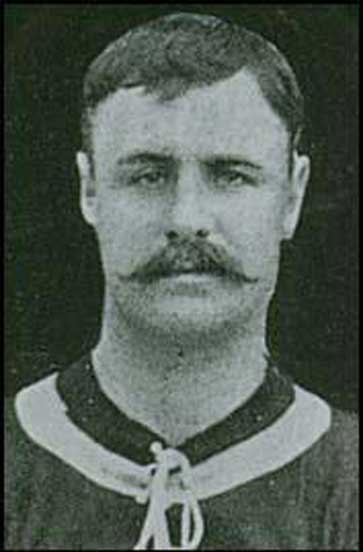 West Ham contested their first competitive fixture just under two months later, hosting Gravesend United in a Southern League First Division match at the Memorial Grounds on Saturday 1 September 1900.
The weather was more akin to November than late summer, according to newspaper reports, with drizzle falling.
Nevertheless, a 2,000-strong crowd ventured to the Memorial Grounds to watch the new team in action – and they were treated to quite a show.
Dressed in their new colours of Sky Blue shirts, White shorts with a Red trim and Black socks, the Hammers dominated their visitors from Kent.
It was Billy Grassam who had the honour of scoring West Ham United's first competitive goal, shooting past Gravesend goalkeeper Wilcox inside five minutes.
Jimmy Reid and Lou Raisbeck both went close to scoring a second, keeping Wilcox busy before the pressure finally paid off when Fergus Hunt doubled the Hammers' advantage.
Gravesend did momentarily rally, hitting the frame of Hugh Monteith's goal through a shot from Penney, but West Ham were soon back on the front foot, with Hunt causing all manner of problems for the away defence.
It was from another attack led by Hunt that Reid scored the third before the break with a well-struck shot that Wilcox could not keep out.
Each goal had been met by applause from the supporters present, and they would have plenty more to cheer in the second half.

West Ham swarmed all over their opponents again from the restart and went 4-0 up through Grassam's second of the afternoon, and it was five soon after when the same player completed his hat-trick following a goalmouth scramble.
The Irons were not done yet, either, with Fred Fenton setting up Reid to make it six, before Grassam culminated a memorable day for both himself and for West Ham United with a seventh goal.
The Hammers would go on to finish sixth in the Southern League First Division table, with 14 wins and 33 points – two points for a win back then! – from their 28 matches.
A new Club had been born, and it continues to thrive 121 years later!