Nikola Vlašić has expressed his delight after completing his move to West Ham United.
The Croatia international attacker put pen to paper on a five-year contract on Tuesday, arriving from Russian Premier League club CSKA Moscow.
A talented and versatile performer, the reigning Russian Premier League Footballer of the Year has scored or assisted nearly 100 goals for club and country, despite being just 23. It was those numbers, combined with his undoubted pedigree and professional personality, that convinced David Moyes and his staff that the 26-times capped international is a perfect fit for his squad.
Speaking via video call from the Croatia national team training camp, Vlašić told West Ham TV he cannot wait to pull on a Claret and Blue shirt for the first time and join a team which sits second in the Premier League after enjoying a record-breaking 2020/21 season and securing qualification for the UEFA Europa League group stage.
I am coming to a big club and they expect big things from me, and I also expect big things from myself, so I think it will be a really exciting time

Nikola Vlašić
"I'm so delighted, I'm really, really happy," he smiled. "I was a little bit scared because it's the last day of the transfer window, but everything is alright now and it's official.
"You know, for me, I'm usually a calm guy and I don't think too much, but for the last two days it was hard for me to sleep! I'm really excited to be part of this process and what's happening now in the Club.
"The team is really exciting. Even last year, I watched Premier League games and I was always watching when West Ham played because they played like we play, very exciting football with very exciting players who are fast with the ball and at the same time a very hardworking team. I knew the manager from before and all the clubs he managed, and I really liked his teams and that was interesting for me. I didn't have one doubt I wanted to join."
A prodigious talent with hometown club Hajduk Split, Vlašić scored on his senior debut and a first-team regular at 16, captained the team at 17 and passed 100 appearances before his 20th birthday.
At 19, he moved to Everton under Ronald Koeman, spending a season in England before joining Russian club CSKA Moscow. After three outstanding seasons at the VEB Arena, in which he created more chances than any other Russian Premier League player and directly contributed to more than 50 goals, the versatile attacker returns to the Premier League a better and more experienced player.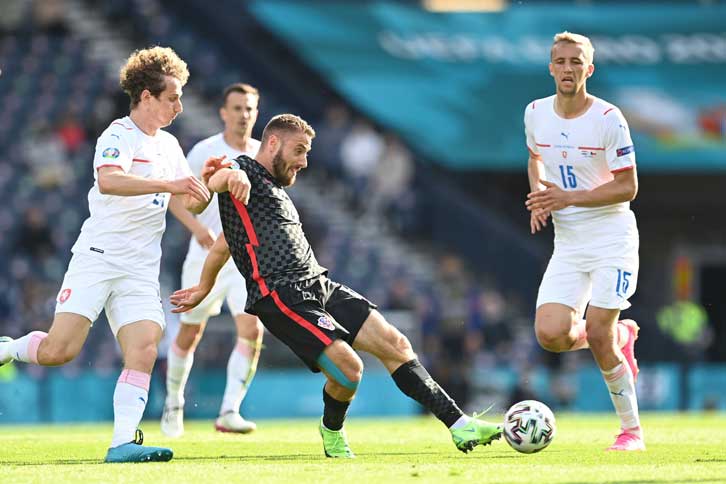 "In my opinion the Premier League is the best in the world and of course I wanted a new challenge and I think it's the right time," he confirmed. "I'm 23 but I don't feel like a young (inexperienced) player, I really feel like I've been playing football for many, many years, like I have because I started playing when I was 16. I think it's the right time for me to step up and play in the Premier League for a great club like West Ham, so I think it will be amazing.
"I'm a much better player and my mentality is not the same as when I was 19. It's four years since when I was in the Premier League and I really feel like I need to prove something to myself. It's not that I didn't feel I was good enough then, I think I was, it was just a problem with the changing of coaches and everything. The situation now is different. I am coming to a big club and they expect big things from me, and I also expect big things from myself, so I think it will be a really exciting time."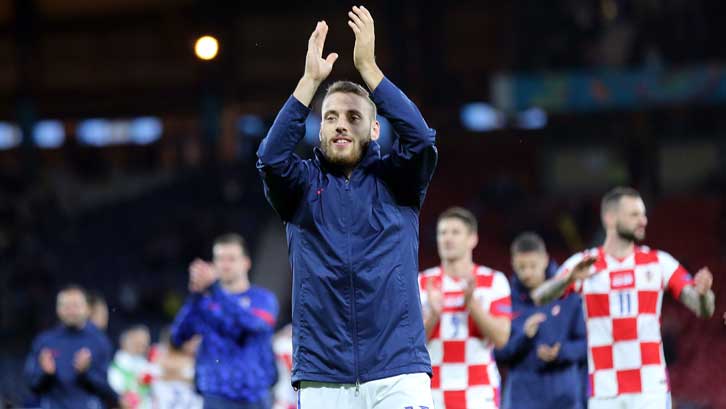 A driven, hard-working character from a family of professional athletes – his father is a respected coach and his sister a two-time high jump world champion – Vlašić is considered one of Europe's outstanding young talents in his position.
Even speaking via video, his determination to show his best for West Ham was immediately and clearly evident.
"You can expect commitment, 100 per cent every day, straight professionalism, and I'm good with the ball, quick and I think I can link up very well with players," he explained. "I'm also hard working and a player who can play in more than one position. When I spoke with the manager, it was a no-brainer for me and when he told me what he expects from me, that's all I needed."
*Watch out for Part Two of our exclusive West Ham TV interview with Nikola Vlašić on whufc.com on Tuesday 7 September!