There's no time to rest for West Ham United following their third straight European victory in midweek, with a mouthwatering London derby against Tottenham Hotspur following this Sunday.
David Moyes leads his Hammers side into the London Stadium meeting with Spurs in fine form, after they backed up last Sunday's Premier League win at Everton with that 3-0 success against KRC Genk on Thursday.
And with West Ham knowing a victory on Sunday would take them back above their London rivals in the table, the boss says there will be no need for extra motivation.
We've had great momentum at the start of this season, and that's continued from the end of last year.
The momentum we've had from the end of last season and even through pre-season through to now, the players are showing that and we want to keep the levels up and I hope we can do that in the coming months.
We've got a bit to go yet before we we get all the plaudits or recognition. We've had one season at it and we need to try and get consistency at West Ham. I'd like to try and qualify for European football again, but it's a task because there are so many good teams in the Premier League at the moment.
Tottenham are one of them, so we've got a lot to prove yet before we get lots of plaudits. But I will say that the players are doing such a good job, theres a great spirit amongst them and they go into every game with a level of confidence self belief that they think they can win. So from that point of view we'll keep trying it, keep trying to push on and get results.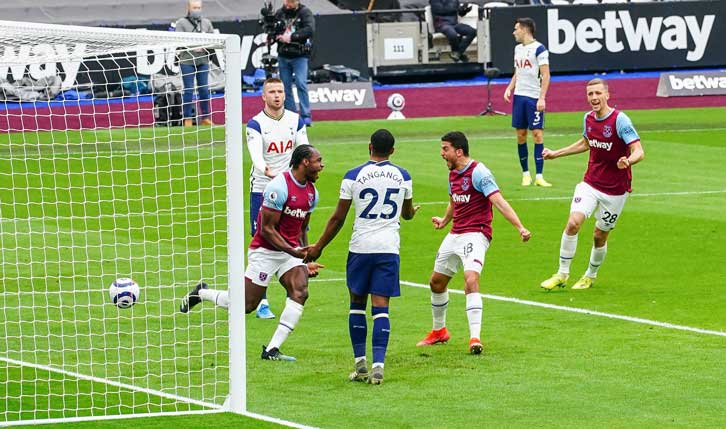 We've mixed and matched our team across the competitions and I'm trying to find the right balance.
I can't speak for Nuno and what he does but I felt I wanted to continue, keep good momentum at the club and challenge on all fronts if we can.
We've lost a goal in the last minute after the two European games, so we're mindful of it, but on Thursday I was happy to play the players because maybe the momentum and regular football might be better for them.
At the moment, I want my team to win in Europe and I want them to win in the Premier League and I'm trying my best to get that balance right.
My thoughts were to win on Thursday. I wanted to get in a position where we had a really good chance to qualify from the group.
We've got a really busy period, we've started it well. We've got huge games coming up and we're just going to get our heads down, take on our next opponent and we've got a good team. We'll take on whoever comes and see what we can do.
Everyone in the squad is playing their part.
On Thursday I was able to bring in players who come in and contribute and show they're part of the team. We'll need them because it only takes a few injuries and things can change very quickly.
With Michail Antonio we just felt it was better we looked after him on Thursday. It's something I'll have to do quite a bit, and sometimes we'll decide it's worth playing him and other times it's not. There's no injury problems with hum but we'll always try and manage and decide when it's good for him and when it's not.