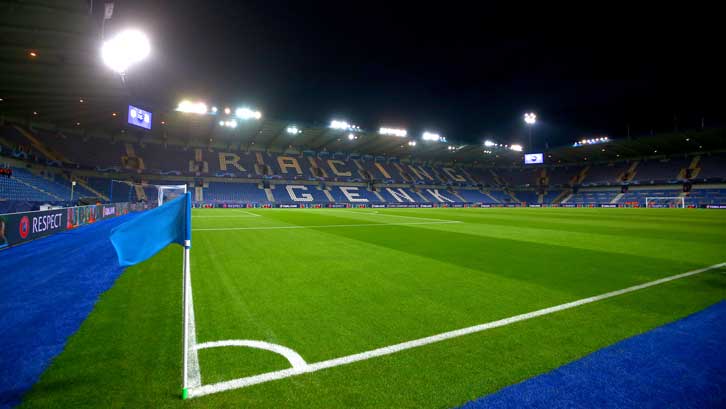 West Ham United is pleased to confirm that some of our supporters will be able to join us for our fourth UEFA Europa League Group H fixture, with ticketing arrangements now confirmed for our trip to Genk on Thursday 4 November.
The Hammers have been allocated the maximum away tickets available - 1,017- for the match against the Belgian side at the Cegeka Arena, as David Moyes' team look to continue their fine form in Europe that has seen them take six points from the opening two matches.
Tickets – all priced at £30 each – went on sale, first to Bondholders and Away Scheme Members at 12pm on Monday 11 October. Eligible accessibility supporters should please contact the Club on 0333 030 0174.
A proportion of tickets will also be made available for Club partners and Club London Members, with dedicated Relationship Managers contacting partners and members directly. Club London Members will be emailed, and those who have not already done so will be able to register their interest and enter a ballot for available tickets. 
Update: Tuesday 12 October
Tickets SOLD OUT to Season Ticket Holders with 40 or more Loyalty Points on Tuesday 12 October.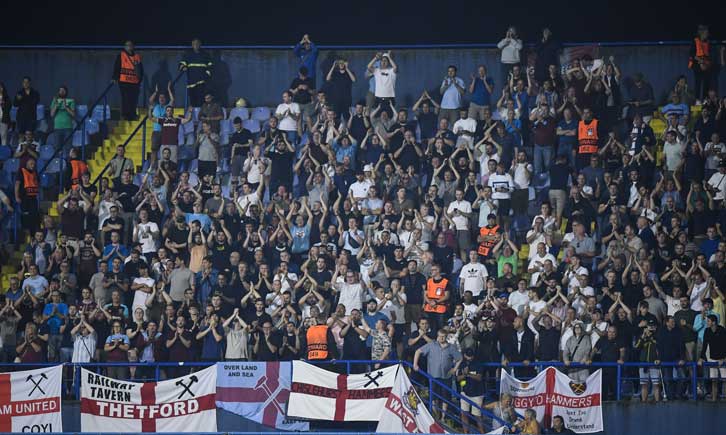 Supporters successful in purchasing a ticket will be issued with a voucher, which they will be able to exchange for their match ticket from West Ham United staff in Hasselt, near Genk, upon displaying Photo ID. Tickets are non-refundable nor non-transferable and sold in conjunction with the host Club. Full details of the collection point will be communicated directly to those match-attending supporters in due course. 
To enter the stadium fans will need to show a Vaccination Certificate showing that your second vaccination was at least 14 days before.
Belgium is currently on the UK Government's green list for travel, but supporters should be aware that this can change at any time. Supporters should be aware of and comply with Belgium's entry requirements as well as the United Kingdom's re-entry requirements before securing a ticket.
Supporters can click here for full information on the requirements for entering Belgium from the UK. Children under 12 and accompanied by a parent/guardian are exempt from the requirement to present a negative test result, and to self-isolate, if the parent or guardian has one of the documents set out above. An additional document will also need to be filled out for entry. You can also find more information on the Belgian Government website here.
All supporters planning to purchase a ticket for the trip to Genk are advised to ensure that all requirements for entry to Belgium and on your return to the UK are met, as the Club wouldn't want you to receive a possible fine and/or the need to quarantine unnecessarily, as well as having the correct insurance in case of changes/cancellations to your trip.
There is a COVID-19 test centre at Westfield Stratford that can be used to book tests. It is your responsibility to check with your travel provider that they will accept this documentation before booking a test.
Direct flights to Brussels are available from London Stansted and London Heathrow, alternatively travelling on the Eurostar to Belgium from Central London or Kent is an option. There are also a range of hotels available in Brussels or Hasselt, which is located near to Genk, in the north-east region of Belgium.
All information correct as of Friday 8 October 2021.